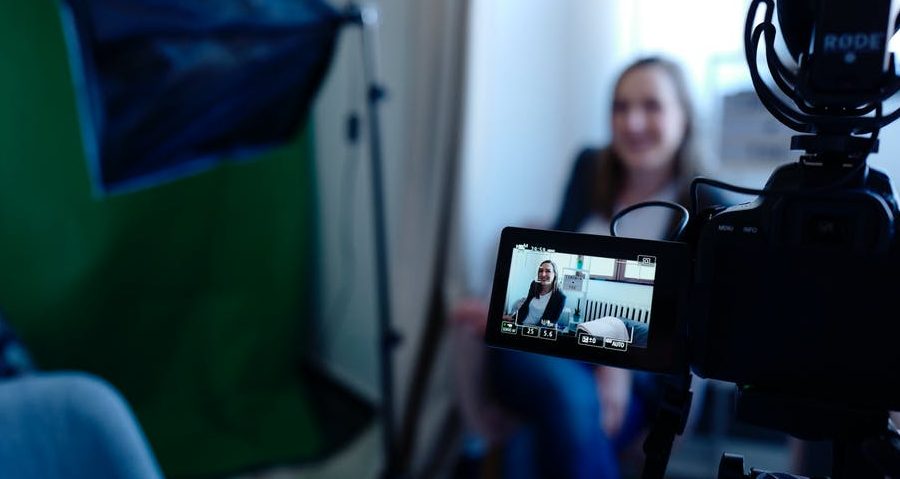 VIDEO TRENDS: THE TOP VIDEO PRODUCTION TRENDS YOU NEED IN YOUR CORPORATE VIDEOS
The Top Video Production Trends
Did you know that by 2022, videos will account for about 82 percent of internet traffic? We're living in a digital age where information is communicated through video content.
For videos to effectively deliver messages and connect with audiences, they have to be engaging and memorable. For corporate video producers, it's crucial to stay on top of video trends. In this guide, we break down the must-know video trends for 2020.
Vertical Video
With more than 75 percent of video being viewed on mobile devices, more and more channels are producing to adapt to smartphone screens. For instance, platforms like Instagram have already introduced their IGTV function that features verticle videos.
Engage with your audience via smartphone and produce video content with an aspect ratio of 9:16. An advantage of verticle video is that it fills the entire screen and reduces distractions. Another perk to this option is that it allows for one point of focus per frame. Although this provides a challenge for video producers, it keeps your audience engaged.
Virtual Reality
While virtual reality is primarily associated with gaming, other industries have picked up on this video trend. Virtual reality allows audiences to immerse themselves in content and changes the way they received and process information.
For example, medical schools are implementing virtual reality to help students practice surgeries in a virtual learning environment. Similarly, the military is adopting VR technology that provides real-life simulations for new recruits.
Although virtual reality is a game-changer, the production cost is high for most video producers. However, as it's prevalence grows, it could become more and more accessible.
LinkedIn Video
Video content on LinkedIn has grown in popularity over the last few years. In fact, 54 percent of executives said they share work-related videos on the platform. Also, those same executives agreed that they would consume a video over text content.
LinkedIn allows marketers to deliver videos to their target audiences' newsfeed. Doing this is a straightforward tactic for gaining a broad reach. With the platform expected to see exponential growth in the next few years, it's wise to jump on this video trend.
Higher Resolution
Camera resolution has evolved over the years, and now we're seeing even higher resolution. Video quality is moving from 1080p to 4K. Audiences want the best viewing experience possible, so it's wise to producer videos in higher resolution. Although higher resolution cameras are not the standard yet, digital media producers can get ahead of this video trend and invest in premium cameras.
Branded Video Content
Another video trend that corporate video creators can take advantage of is branded video content. Branded content is a way to advertise without making is obvious.
An example of this video trend would be an explainer video that shows your audience how a product or service works. The goal of branded content videos is to engage audiences without making the video content seem too sales-y.
How Will You Use These Video Trends?
Video content is showing no sign of slowing down in 2020. By following these video trends, you will ensure you're ahead of the game. Want to take your corporate video to the next level? Contact us!