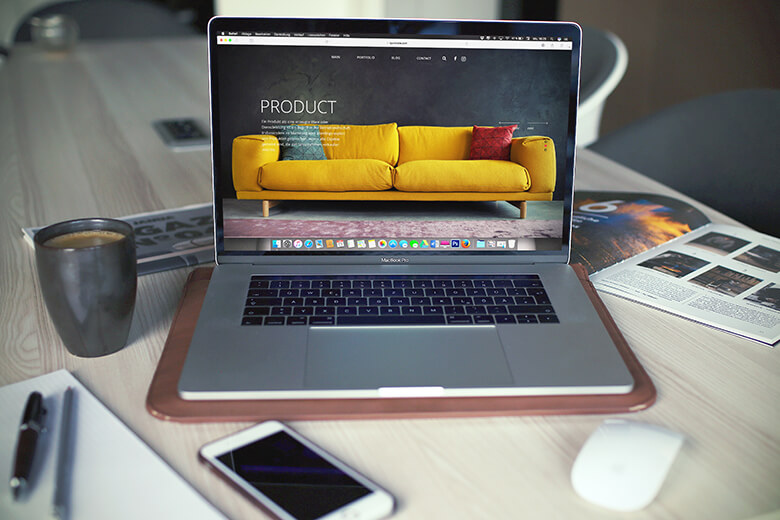 Breaking the Sales Barrier: How to Turn Your Shopify Traffic into Sales
Photo from studioumbrella
Originally Posted On: https://www.studioumbrella.com/raindrops-blog/post/breaking-the-sales-barrier-how-to-turn-your-shopify-traffic-into-sales
So you have plenty of traffic on your Shopify website, but not as many sales? Here's how to break that barrier and turn your Shopify traffic into conversions!
Did you know that more than 1.2 million people are using Shopify?
Shopify powers more than 500,000 businesses across 175 countries.
If you already have plenty of traffic on your Shopify website, but not many sales, understanding how to break the barrier and turn your Shopify traffic into conversions is essential if you're looking to grow your business.
That's why today, we've created a complete guide to help you better understand how to increase your Shopify sales. Keep reading to learn more!
Consider Where Your Customers Are Landing
By figuring out where your customers are landing after clicking on an ad, you can increase your conversion rate.
If you're not here because your Shopify account isn't generating traffic. If you've found ways to succeed with Facebook marketing or other forms of social media marketing, you're successfully able to get potential customers over to your website.
However, you need to be sure that the page your customer lands on is something that delivers value to them that was promised in your campaign.
For example, if you have a Facebook advertisement that's a carousel of a collection your website is offering, the page that customers click through should be highlighting that collection.
Your customer shouldn't be landing on the homepage or another collection page that isn't relevant to what you were displaying in the Facebook carousel. If you do this, customers will get confused and click off of your website.
Optimize Product Pages
A great way to think about product pages is like the cover of a book.
When you're walking around in the library or book shop, you take time to look at the book covers that have an exciting image, a title that's clear and easy to read, as well as a couple of paragraphs of information on the back and help you better understand what the book is about.
Think about your product pages in the same manner. Your product pages will need to have a clear title, product descriptions that are both captivating and easy to understand, as well as eye-catching colors and images.
However, it can be tricky to optimize your product pages. You shouldn't add too many paragraphs and details, as it can make the product category page look difficult to read. On the other hand, you have to make sure that you add enough features to encourage your readers to purchase your product.
Here's a closer look at a quick checklist to create an outstanding product page:
Include at least one call to action on your product page to encourage shoppers to purchase from you.
Encourage a sense of urgency in your customers by showing the available inventory left in stock. If you're low in stock on a hot item, it can help to increase your conversion rate.
Encourage previous customers to leave reviews on products that they purchased to help convert new buyers.
Add at least four high-quality pictures to every product category page.
Make sure that your descriptions are written to match the voice of your brand. This is the best way that you can go about speaking to your audience.
Ensure that your titles are consistently written.
You should also keep in the back of your mind that your product pages should be created around what's best for your target audience.
Reduce Abandoned Carts
Did you know that an estimated 68.81% of e-commerce shopping carts are abandoned? Whenever a visitor abandons the shopping cart, you're losing money.
Take time to address potential hesitations that your Shopify traffic can experience to cause them to abandon their purchases. Finding ways to persuade them by offering free shipping or an exit intent pop-up that offers a discount and help to reduce the number of abandon carts.
Using an email recovery campaign is one of the most effective marketing ideas that you can use to increase your conversion rate. By using an email recovery campaign, you can create an email that reminds your Shopify traffic of their open cart and encourages them to come back to finalize their purchases.
Make It Easy for Your Shopify Traffic to Navigate Your Website
Providing an easy way to navigate the website for your customers will turn your Shopify traffic into sales conversions. The design for your Shopify storefront should be easy to read, easy to navigate, and shouldn't take too long to load on whatever digital device your customers are shopping on.
Your ultimate goal should be to have your website come across as a professional business, almost like a brick and mortar that just happens to be online. Chances are there are tons of customers coming to your website that have never heard of your business before. Displaying your website in a professional and organized manner will help your customers establish trust with your business.
Understanding How to Turn Shopify Traffic into Sales
The more traffic that you bring to your website, the more likely you are to make sales. Understanding the best ways to turn your Shopify traffic into conversions will keep the momentum going with your business. It may be difficult for you to get your first couple of sales, as you have to develop a marketing strategy that works best for your target audience and your business.
Even just the smallest changes to your website or product category pages can have a significant impact on your conversion rate.
Are you interested in learning more about how to grow your Shopify business? Click here to learn more.