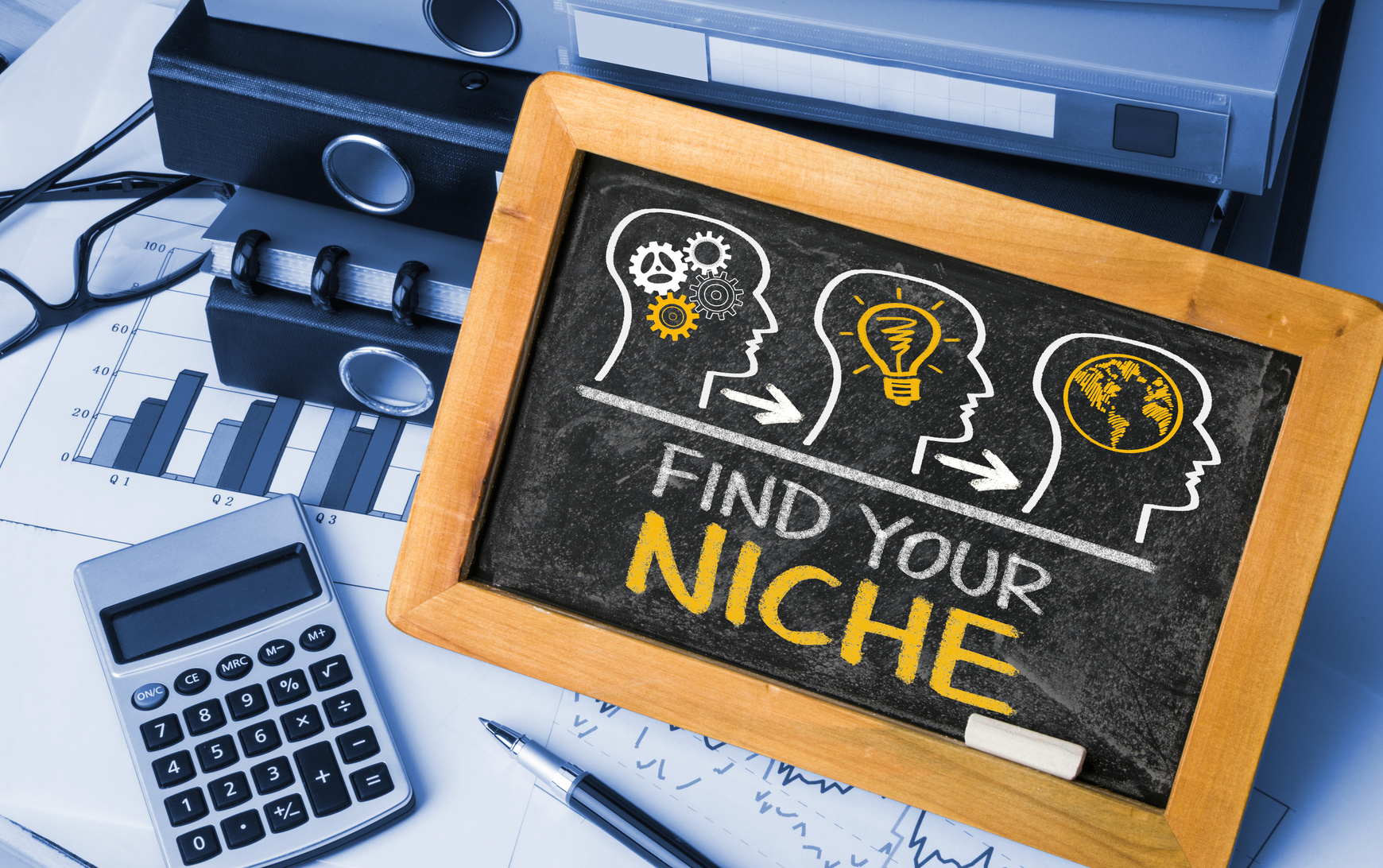 How to Build and Market an Affiliate Niche Site
Have you ever wished you could take control of your income? Well, you might be able to do so with a niche website.
Instead of thinking about launching a blog, now is the time to take action. For this reason, we're going to show you how to build and market an affiliate niche site.
Find the Right Niche
There are so many niche ideas to choose from, but we recommend selecting the one you're interested in. You will spend a great deal of time and money on your website, so it helps to have a passion for the subject.
The more you're interested in a website, the more likely you will continue to run it for many years. The money will then become an added bonus.
Choose the Right Niche Type
While it's important to be passionate about a niche, you must also select the right type of niche.
There are three niche types to consider: high, medium and low competition niches.
High Competition Niches
High competition niches are ideal for those who have a huge budget. This is because you will have to compete with many rivals online.
The niches are quite well-known subjects. For instance, it could be a laptop niche filled with reviews and round-ups. While they can be lucrative, you will have to invest a lot of money into a site to stand out from the crowd.
Medium Competition Niches
If you can make an upfront investment and have a lot of time, you can rank in a medium competition niche.
These are often run by medium to high-level affiliate marketers. They are often more than happy to pay for a web design, content, and marketing.
Identify medium competition by identifying the affiliate marketers who are ranking in Google. A good example of a medium niche is home appliances, such as vacuum cleaners or lawn mowers.
Low Competition Niches
If you have a passion, visit Google to see if anyone is ranking for various keywords in your chosen industry. If they're not, you'll know there is a gap in the market you can fill.
As there's not much competition, it shouldn't be too difficult to rank your new site.
There are usually two reasons why the low competition niche exists:
The big players have yet to realize the niche potential
There is not enough earning potential
Buy a Domain Name and Hosting
Once you have identified the best niche, it's time to create and buy your chosen domain name.
In some cases, you can buy your domain and host in one package. This will allow you to get started in a matter of minutes.
If you don't have a domain in mind, you could choose a name based on your niche's keywords. Alternatively, pick a catchy domain name that will be easy for your visitors to remember.
A brand name is often your best option, as this will provide room to grow your website in the future. Otherwise, you might be limited to one type of product.
Create a Logo
You'll want to stand out as a thought leader in your niche.
It's important your website looks professional, which is why you must feature a great logo.
Do you not have a budget to hire a graphic designer? Not a problem. Web sites such as Fiverr are ideal, as a designer can create a logo for between $5 to $20, depending on a package.
The logo will be with you within three days, so it won't take long to start transforming your site.
Provide clear information about your website, which will determine the overall design. Don't forget to mention any colors, texts or images you would like to be incorporated.
A Free WordPress Theme
Starting a niche site doesn't have to be expensive. In fact, there are many superb WordPress themes that are free to use.
It's an ideal choice for beginners. Once you start making money, you can choose to pay for a more expensive theme or a redesign.
Yet, with more than 50% of search queries made on a mobile device, make sure you opt for a mobile-friendly theme.
Write Informative Reviews
As soon as your website is up and running, it's time to carefully create a content marketing strategy.
Every affiliate niche site should be created to educate and entertain, not to sell a product. Your aim should be to write a review, instead of a product description.
Web visitors will want to find an answer to a question in Google. Your job is to answer their questions in an objective manner.
The more thorough you are in the review, the more likely you will stand out as an expert in the industry. If a visitor trusts your advice, they will be more likely to click on an affiliate ad, such as Amazon Affiliates.
Recommend the Best Products to Web Visitors
If you want to encourage visitors to click on the affiliate ads, only recommend the best products. This will not only encourage ad clicks, but it will ensure a visitor buys the best product for their needs.
Do your homework to find the best products on Amazon. Review product ratings, reviews, and other websites' recommendations.
Develop a Solid Mailing List
The key to success is to develop a good mailing list for your niche site. The likes of MailChimp allow you to create a 2,000 strong mailing list for free.
You cannot include affiliate links in an email. Yet, you can promote your latest articles and start communicating with your subscribers.
There are, however, paid platforms that will allow you to send affiliate links, such as Aweber.
Market Your Niche Site in Social Media
One of the biggest platforms to showcase your niche site is, of course, social media. For instance, social media drives 31.24% of all referral traffic to a website.
Before you run off and create many different pages, we recommend working on one channel at a time.
Facebook is thought to drive more web traffic than Google, so this platform is a great place to start. Start driving traffic to your informative articles that naturally encourage ad clicks.
How you market your niche site will determine its success. Read the 7 principles of an effective digital marketing campaign.