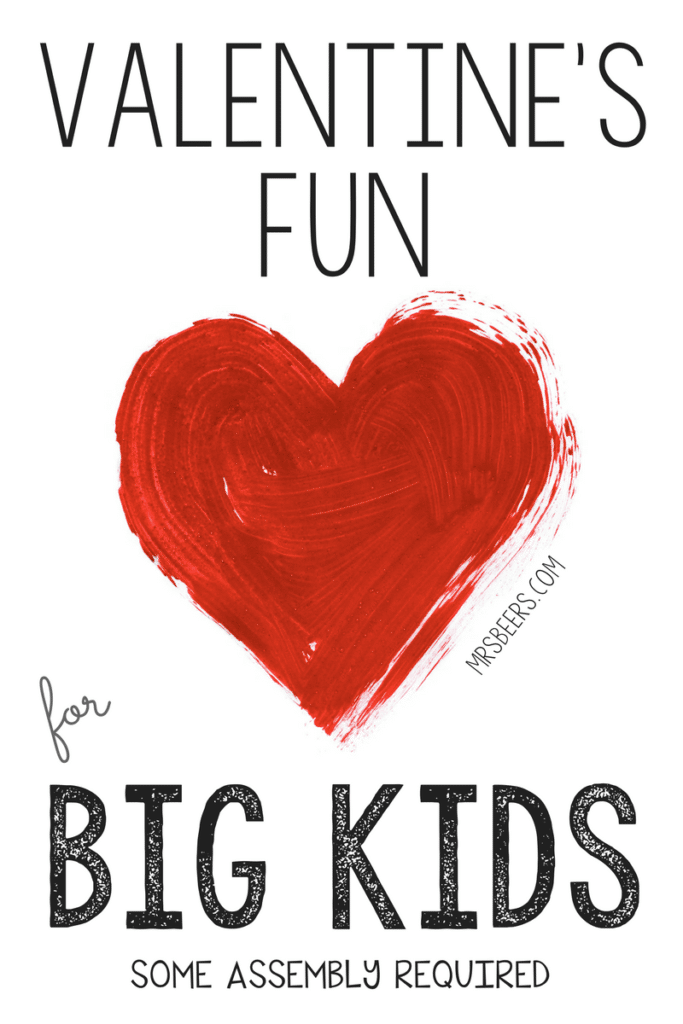 VALENTINE'S DAY FUN FOR BIG KIDS
I HEART February and all of the fun that this month has to offer…it is Black History Month, spring is on the horizon, and with Valentine's Day, life is just sweeter! If I lost you at Valentine's Day and the thought of organizing a classroom party, I have the perfect idea that your competitive students are going to L-O-V-E!
Classroom celebrations can be a bit daunting. After a great deal of thought, Pinteresting, and even more Pinteresting, I decided I couldn't find any craft or activity I was in love with to challenge my middle school students. So…I did what any teacher would do…I decided to create my own student-centered STEM challenge. Any time a competition is involved my students are more than in! Check out this perfect problem-based Valentine's Day resource to grab student's attention using mini-bags of Lego-like building blocks.
Goal of the Valentine's Day Heart Building Challenge…
• Students must construct a freestanding heart using only the building block pieces they are given in a sealed bag. You can use any type of Lego-like building block pieces. If you are doing stations, prepare 5-6 bags of building blocks with at least 25-30 blocks in each bag. I have included a design and ideas of the blocks to include in the bags for student success.
• I created this activity when I taught 4th graders and gave students 10 minutes to accomplish the task. Depending on the age or grade level of your students, you may choose to give more time to complete the task. We do stations during celebrations in order to keep the students focused and on-task.
• Since students are rotating in small groups, award certificates will be given at the end of each group's challenge to participating students. More than one student may receive an award. Another idea is to allow students to determine which hearts are: Most Abstract, Most Creative, Most Colorful, Most Symmetrical, and had the Fastest Construction…
• Students can take hearts apart so blocks can be used by the next group in the rotation.
Check out The Heart Building Challenge in action…
Grab this fun Heart Building Challenge and have the BEST Valentine's Day celebration EVER!
Happy Valentine's Day!
If you are in need of any February ELA or Valentine's Day resources, here are a few of my favorites…
Happy February!