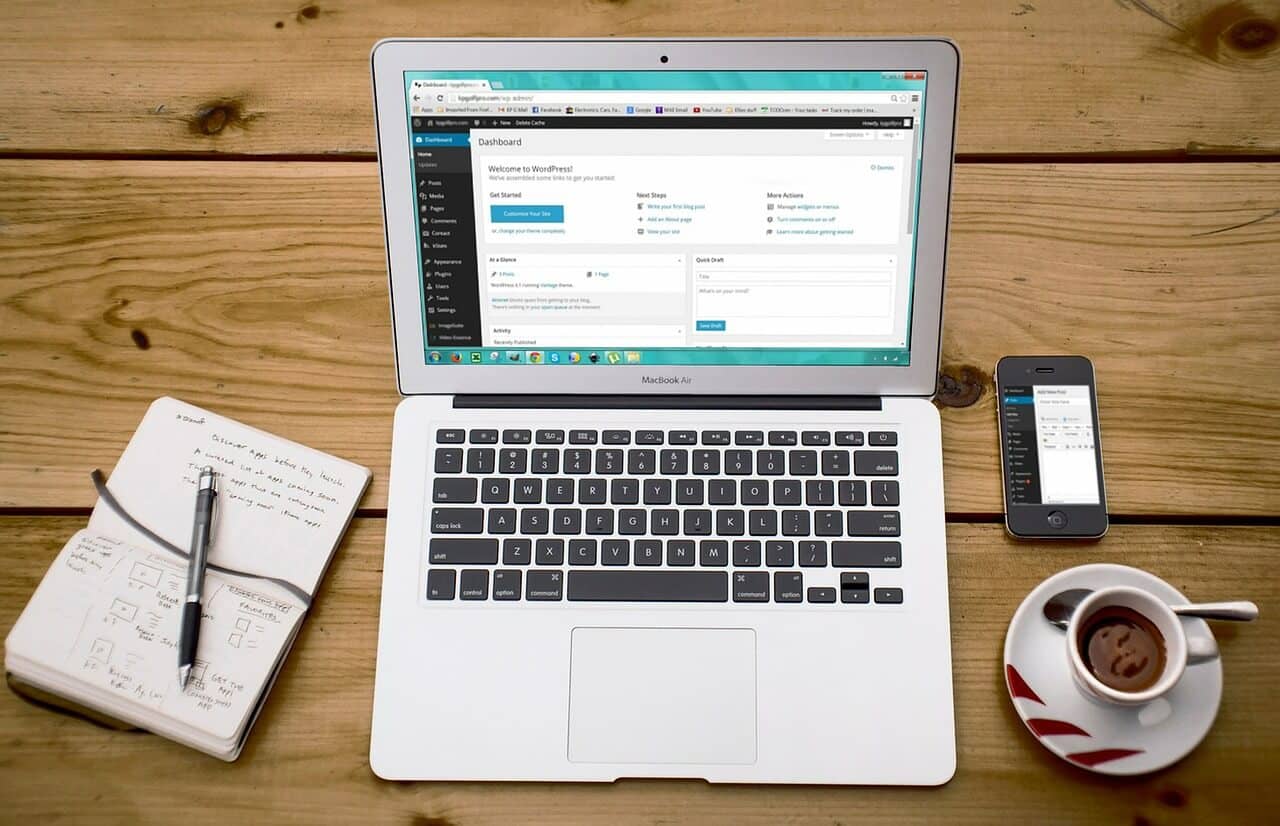 40+ Best WordPress Plugins (2020)
When you create a website or a blog on the WordPress platform, you have the opportunity to use a huge number of plugins and tools. Some of them are free, some are paid.
Some time ago, LoveUMarketing has published the list of more than 60 most important tools for bloggers and online entrepreneurs.
And when it comes to WordPress plugins, below you will find an alphabetically sorted list of all the best WordPress plugins used on AliveBetter blog in 2020.
Table of Contents
40+ Best WordPress Plugins (2020)
This is one of the most popular and the most effective plugins in the world for blocking spam in comments. It is available as a free and paid version. The free version is good enough to solve the problem with spam.
Contrary to appearances, spam comments on the blog start appearing very quickly (even before it reaches any popularity), and in addition, as its popularity increases, this number can grow exponentially.
Akismet Anti-Spam will help quickly and effectively solve the problem.
This plugin blocked several hundred billion spamming comments over the last dozen or so years of its existence!
This plugin helps to create an author box at the bottom of the articles.
It is a very useful option for those who accept guest posts on their blogs.
This plugin was released in order to allow bloggers to create tweetable quotes like the one in the article about my return to blogging.
So how to use this plugin?
Very easily.
After you install and activate the plugin, go to its settings.
Enter or paste your Twitter handle (without the '@' symbol), check "Use Short URL?" option, and click "Save Changes".
In order to create a tweetable quote, you need to select and copy a block of text you are interested in. Then you should click the blue Twitter icon which is available on te bar positioned above the text window.
Then you need to paste that short block of text into the field shown below.
There's also one checkbox which should be checked.
The second field should contain your Twitter handle (username).
A very good plugin for blocking requests that may be associated with attempted attacks on your page. It blocks, inter alia, the SQL injection attack.
The plugin is available in the free and paid version. In conjunction with other plugins presented in this article and other recommendations that you can find on my blog, all you need is a free version of this plugin.
This is by far the best plugin for automatic backup which can be stored externally.
Apart from creating backups, BlogVault has an excellent firewall to prevent attacks on WordPress websites and one of the most effective malware detection systems which is named MalCare.
Both services have been created by the same company. The difference between them is that BlogVault in the cheapest package offers only backup and migration service. MalCare in the basic package offers only firewall and virus detection.
Interestingly, I chose the cheapest version of BlogVault which was available in the plan for 5 websites,
and yet I have all the functions active (even real time backup – creating copies in real time) as if it was the most expensive subscription!
In addition, BlogVault is one of the most effective and easiest to use plugins used for migrating websites between various hosting companies.
Looking at the above facts, the more it is worth using.

The plugin is designed to restore the classic WordPress editor that has been used in many versions of the platform for many years.
This plugin is mandatory for those who are not able to get used to the Gutenberg editor introduced with the version of WordPress 5.0.
Companion Auto Update is a plugin used to automatically update plugins, themes, and WordPress.
Obsolete plugins, themes and an outdated version of WordPress can contribute to potential attacks on the site.
In the settings of the plugin you can change the frequency of searching of available updates. Personally, I use the hourly option and I recommend setting it to anyone who manages any site on WordPress.
In the bottom part of the screen above you can see information about the probable incompatibility with the iThemes Security plugin (formerly known as Better WP Security).
In my case, the automatic update of plugins, themes and WordPress runs smoothly.
I also tested the Advanced Automatic Updates plugin and Easy Updates Manager for comparison, but these two plugins were much worse than the Companion.
This plugin adds an area with related posts at the bottom of every article.
Disable Comments is a very effective and popular plugin used to block the ability to write comments on WordPress-based sites.
At the beginning of April 2019, this plugin has already over 1 million active installations.
This plugin displays the PHP version currently installed on the server.
This plugin creates a table of contents similar to the one on the screen above.
Elementor is recognised as one of the best and the most popular page builder plugins for WordPress.
At the beginning of September 2019 it has more than 3 million active installations.
This plugin helps to receive updates of the themes purchased on ThemeForest.
A very popular, free plugin that allows you to easily connect Google Analytics to a blog or a website.
Allows you to add entries to the <head></head> and <body></body> sections of the site code.
This plugin blocks visitors from the countries of your choice to access your website.
This is one of the most effective and the most popular plugins that enhance the security of the WordPress platform. This plugin is available in both free and paid version. The free version offers, in my opinion, an appropriate number of available options.
If you use this plugin, you should add Google robots' IP addresses to the whitelist for easier and more efficient indexing of the site.
The list can be found in Global Settings -> Lockout White List.
The list of Google search engine IP addresses is below. Just copy, paste and save changes.
64.18.0.0/20
64.233.160.0/19
66.102.0.0/20
66.249.64.0/19
72.14.192.0/18
74.125.0.0/16
108.177.8.0/21
172.217.0.0/19
173.194.0.0/16
207.126.144.0/20
209.85.128.0/17
216.58.192.0/19
216.239.32.0/19
2001:4860:4000::/36
2404:6800:4000::/36
2607:f8b0:4000::/36
2800:3f0:4000::/36
2a00:1450:4000::/36
2c0f:fb50:4000::/36
203.208.60.0/24
65.52.104.0/24
65.52.108.0/22
65.55.24.0/24
65.55.52.0/24
65.55.55.0/24
65.55.213.0/24
65.55.217.0/24
131.253.24.0/22
131.253.46.0/23
40.77.167.0/24
199.30.27.0/24
157.55.16.0/23
157.55.18.0/24
157.55.32.0/22
157.55.36.0/24
157.55.48.0/24
157.55.109.0/24
157.55.110.40/29
157.55.110.48/28
157.56.92.0/24
157.56.93.0/24
157.56.94.0/23
157.56.229.0/24
199.30.16.0/24
207.46.12.0/23
207.46.192.0/24
207.46.195.0/24
207.46.199.0/24
207.46.204.0/24
157.55.39.0/24
67.195.37.0/24
67.195.50.0/24
67.195.110.0/24
67.195.111.0/24
67.195.112.0/23
67.195.114.0/24
67.195.115.0/24
68.180.224.0/21
72.30.132.0/24
72.30.142.0/24
72.30.161.0/24
72.30.196.0/24
72.30.198.0/24
74.6.254.0/24
74.6.8.0/24
74.6.13.0/24
74.6.17.0/24
74.6.18.0/24
74.6.22.0/24
74.6.27.0/24
98.137.72.0/24
98.137.206.0/24
98.137.207.0/24
98.139.168.0/24
114.111.95.0/24
124.83.159.0/24
124.83.179.0/24
124.83.223.0/24
183.79.63.0/24
183.79.92.0/24
203.216.255.0/24
211.14.11.0/24
As you might have noticed, some WordPress themes have a search box implemented by default. If your theme is not offering that option, you can add the box to your theme using Ivory Search plugin.
A plugin for implementing the reader rating mechanism. These ratings can be displayed in Google search results in the form of stars.
There is also another type of stars displayed in Google's results. These are ratings of services or products assigned to them by the posts authors.
The best WordPress plugins in 2020 for this type of tasks include: WP Product Review Lite and WP Review Pro.
Update: In Septmeber 2019, Google made some changes to star ratings functionality (source 1, source 2), so I decided to deactivate this plugin.
You can still use it if you want to, but your ratings will be visible only for those who visit your site. It won't be visible in Google search results anymore

This is a BlogVault-based amazing plugin created for migrating websites between various hosting providers. It allows you to easily transfer your site to almost every hosting company.
This plugin allows you to easily create a widget that increases the reach and popularity of your blog.
As you can see in the picture above, the widget includes a link to the fan page on Facebook and allows you to like it instantly using the included button.
Below is the information about the number of friends who have already liked fan-page. In case if nobody from your friends has liked it, it shows a sentence like: "Be the first person among your friends to like this fan page".
In addition, this widget has the option of displaying the fan-page timeline, thanks to which you can quickly review entries, you can like them, comment on them and/or share them on your own profile.
Many websites have similar plugins. Nowhere, however, have I encountered the option of browsing posts from the fan-page directly in the widget on the site. After long hours wasted testing many different plugins and attempting to customize the method given in Facebook support, I finally came across the Mongoose Page Plugin. In my case, this is the only plugin of this kind that really works!
It's a very interesting plugin that displays information about the current version of PHP and the amount of space used on the server's disk by particular components – plugins, themes, photos, database etc.
Unfortunately, this plugin doesn't work on sites hosted with Kinsta and WPX Hosting.
Redirection is an excellent plugin that allows you to easily create redirects from one URL to another one. This option is useful if you change the URL of one of your articles or delete an old article (with some backlinks) and you want to create a redirect to another article or to the homepage to avoid a 404 error and pass some link juice to it.
This plugin allows you to add social icons (with links to your social profiles) to your website.
Adds schema.org markups to the webpage. This is one of quite important elements of SEO.
The best WordPress plugins in 2020 for managing schema markups are: Schema Pro, All In One Schema Rich Snippets, Rich Snippets WordPress Plugin, WP Rich Snippets.
Schema is, however, a good solution, that does not require any action but a fairly simple initial configuration. In addition, this plugin gives very good results and is available for free.
It is a very useful and valuable plugin that allows you to solve quite often occurring mixed content problem.
You don't need this plugin if your site is hosted with SiteGround or Kinsta since they have implemented their own, much better solution.
This is a great optimization plugin released by SiteGround. What's really important, this plugin is fully compatible with ShortPixel Image Optimizer and WP Rocket.
This is one of the best WordPress plugins in the year 2020 for compressing photos sent to the server. On this blog, the size of the images has been reduced by 30% despite the fact that before publishing, they were compressed using tinyjpg.com and WP Smush plugin.
This plugin allows you to create an effect of zooming in images when clicked. You can observe such an effect in many articles of this blog when images are not big enough to be "readable", but can be enlarged when you click them.
This plugin allows you to modify the appearance of some elements of the site by adding the appropriate CSS code. This is possible not only with the built-in code editor, but also in visual mode.
Excellent plugin (available in free and paid version) that allows you to place social sharing buttons on your blog.
Thanks to this, the content reach and popularity of the blog go up.
It's a great plugin which allows you to create tables similar to the one in the article about creating WordPress sites.
It's a very good plugin for managing affiliate links.
Some WordPress themes have an option of displaying the most popular posts. If your theme doesn't, you can add this functionality to your site using Top 10 WordPress plugin.
The second one of the best WordPress security plugins in 2020. You can use it together with iThemes Security exactly as I do.
It's a file manager with options of copying, moving, deleting, renaming, editing files, and extracting archives.
This plugin does not have much use in case of hosting offering server management via cPanel. On the other hand, it is mandatory for customers of majority hosting providers, such as Cloudways or Kinsta.
With this plugin, you can temporarily display a screen informing readers of maintenance work. This is useful, for example, if you change your site's theme. Access to the site can be restored at any time once you feel everything is working properly.
3 best WordPress plugins to improve page loading speed are WP Fastest Cache, W3 Total Cache and WP Rocket. However, the last of them brings by far the best results.
This is a contact form plugin for WordPress which is a way better than Contact Form 7. The plugin works in a visual mode and is very user-friendly.
What's interesting, it has a built-in effective anti-spam filter. Contact Form 7, for comparison, needed a separate plugin in order to filter messages sent by the readers of the blog.
In the age of internet, there may be occasional attempts to hack websites. One of such massive attacks took place in 2017. Sometimes there are software vulnerabilities, other times it may be lack of knowledge or ignorance of the site administrator.
WordPress has a default login path to the admin panel. This path follows the format of domainname.extension/wp-admin or domainname.extension/wp-login.php. Oftentimes, this path is the main target of attacks. If the administrator of the website / blog additionally has a password that is fairly easy to guess, there is a fairly high risk that the site will get hacked.
The WPS Hide Login plugin changes the default login path to the WordPress admin panel to an individual path defined by the site administrator, which should quite effectively hinder attempts to hack the site.
There are 4 great WordPress plugins for SEO: Yoast SEO, All In One SEO Pack, The SEO Framework and Squirrly SEO. However, the first of them has the most options and is the most popular of them.
Quick Summary
Most of the above-mentioned plugins belong to the completely free category. A small part of them has both a free and paid version.
The only two plugins which you definitely should pay for are ShortPixel Image Optimizer (its cost depends on the number of published photos) and WP Rocket.
In addition, I recommend everyone to use the excellent BlogVault service to create real-time incremental backups and to protect WordPress sites against viruses and hackers.
This plugin also proves to be one of the best if you need to transfer your site from one hosting company to another.