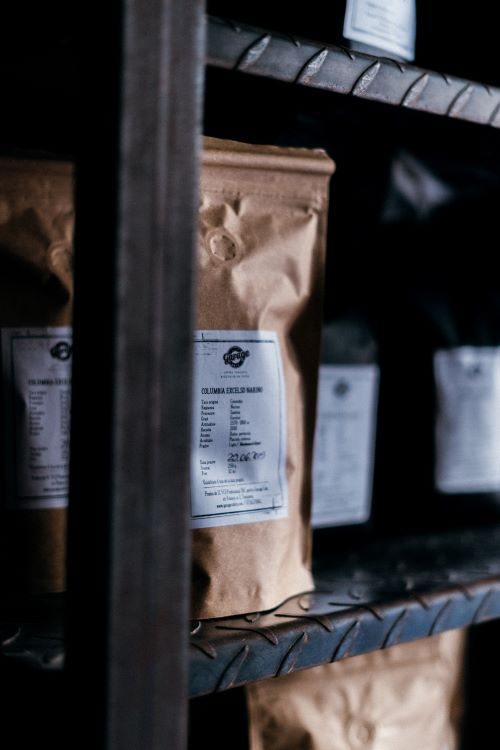 Trends in green packaging
Photo From unsplash
Originally Posted On: https://www.packline.com.au/trends-in-green-packaging/
Packaging materials are used every day to transport and store goods to and from manufacture sites by logistics companies. The amount of packaging waste produced every week is astronomical and continually growing as global economies import and export goods and internet shopping is on the rise.
We need packaging products to preserve the integrity of goods, protect hazardous materials and carry branding messages. Packaging has evolved to play a role in product design and presentation, brand marketing and end-user experience.
The trend towards using greener solutions in packaging supplies is on the world agenda. It is a global concern. Manufacturers, packaging supply companies and consumers see the havoc that excess waste is having on the planet and the race is on to reduce the global rubbish problem. Exporting waste including recyclables just sends the problem elsewhere. It's up to every one of us to focus on the types of packaging we consume every day.
Consumers are increasingly concerned with the environment, sustainability and ethics when it comes to the production of packaging. A new phenomenon is that consumers are choosing to pay more for products that are sourced ethically with a sustainable footprint. Customers want packaging suppliers and companies who produce goods to take more initiative and incorporate recyclables and compostables wherever possible.
For companies and small business who have logistics within their supply chain, it makes economic sense to improve efficiencies and reduce waste. By adopting more efficient tools and automation, productivity increases with a reduction in waste therefore material costs reduce. Establishing recycling stations in the warehouse all helps to reduce company carbon footprint.
The future of green packaging in Australia
In Australia the government has set a sustainable pathway Australia's 2025 National Packaging Targets that will see four targets achieved by 2025:
100% reusable, recyclable or compostable packaging
70% of plastic packaging is recycled or composted
30% of the average recycled content included in the packaging
The phase-out of problematic and unnecessary single-use plastics packaging
This will have a huge effect on packaging supply companies and businesses that use packaging for shipping and storage. Large companies such as Woolworths, Nestle and Coca-Cola Amatil have signalled their support for The National Packaging Target. The backing of large companies will drive innovation and development of alternatives to transition away from harmful single-use plastics and packaging.
Global trends in green packaging
Global packaging has seen traditional plastic and non-recyclables make way for eco-friendly natural materials:
Recycled cardboard and paper
Biodegradable plastic
Corn starch
Organics such as seaweed products
Eco-friendly fillers such as rumpled Kraft paper and biodegradable packing peanuts
The EU has voted to ban single-use plastics and polystyrene cups by 2021. A European drinks manufacturer with product exported across Europe and Hong Kong has already introduced paper straws to replace plastic straws on its Tetra Pak products. By 2021 it estimates it will have eliminated 100 million plastic straws from the environment.
The Asia Pacific regions are leading the global packaging market by the fact of their sheer dominance in the eCommerce market.
Consumers have been environmentally concerned about rubbish and packaging waste for years. The labels on the packaging are confusing and consumers find it hard to understand which parts of packaging can be recycled and which parts go in the bin.
What global consumers and are now demanding from their packaging:
Increased ability to recycle
Universal and simple recycling symbols on packaging
A closed loop on waste production
A move to zero plastics in packaging
Plastic-free packaging is a strong trend driven by consumer demand and is incentivising the development of plant-based plastics, especially in food packaging.
Retailers that don't use recyclable packaging are also feeling the pressure from consumers.
Companies have taken note and are adopting greener practices when packing their products and according to studies 'the global green packaging market size will grow by USD 95.28 billion during 2018-2022' Global Green Packaging Market 2018-2022
Amazon & green packaging
Amazon has changed their excess packaging ways to a certified frustration-free packaging program. It is designed, apart from being easy to open, to minimise waste by using the right size packaging that is 100% curbside recyclable, with no plastic clamshells or wire ties. This eliminates the confusion of how to separate packaging into recyclable and nonrecyclable parts. Given the growing size of Amazon's freight market, this is initiative will do something positive for the waste crisis facing the planet.
If the population reverted to buying in local stores rather than online, we would see a huge waste reduction and a boost to local economies.
The big issue that we can't ignore is that recyclable packaging is currently either stockpiling or going to landfill until the technology and investment arrive to cope with closing the loop on waste reduction.
Packline Solutions:
Progressive, Global Source of Innovative Packaging Solutions
Progressive, Global Source of Innovative Packaging Solutions
Packline is a reputable supplier of packaging equipment solutions that aims to meet the exacting standards of transport and storage industries across Australia. Our innovative, high-quality products and services will help you reduce costs, improve productivity, enhance workplace safety and promote care and concern for the environment. We are motivated to provide quality products with professional customer service. For more information about our range of polypropylene strapping solutions, feel free to contact us today, and we will get back to you.
To place an order, you can locate a Packline Solutions Stockist near you.