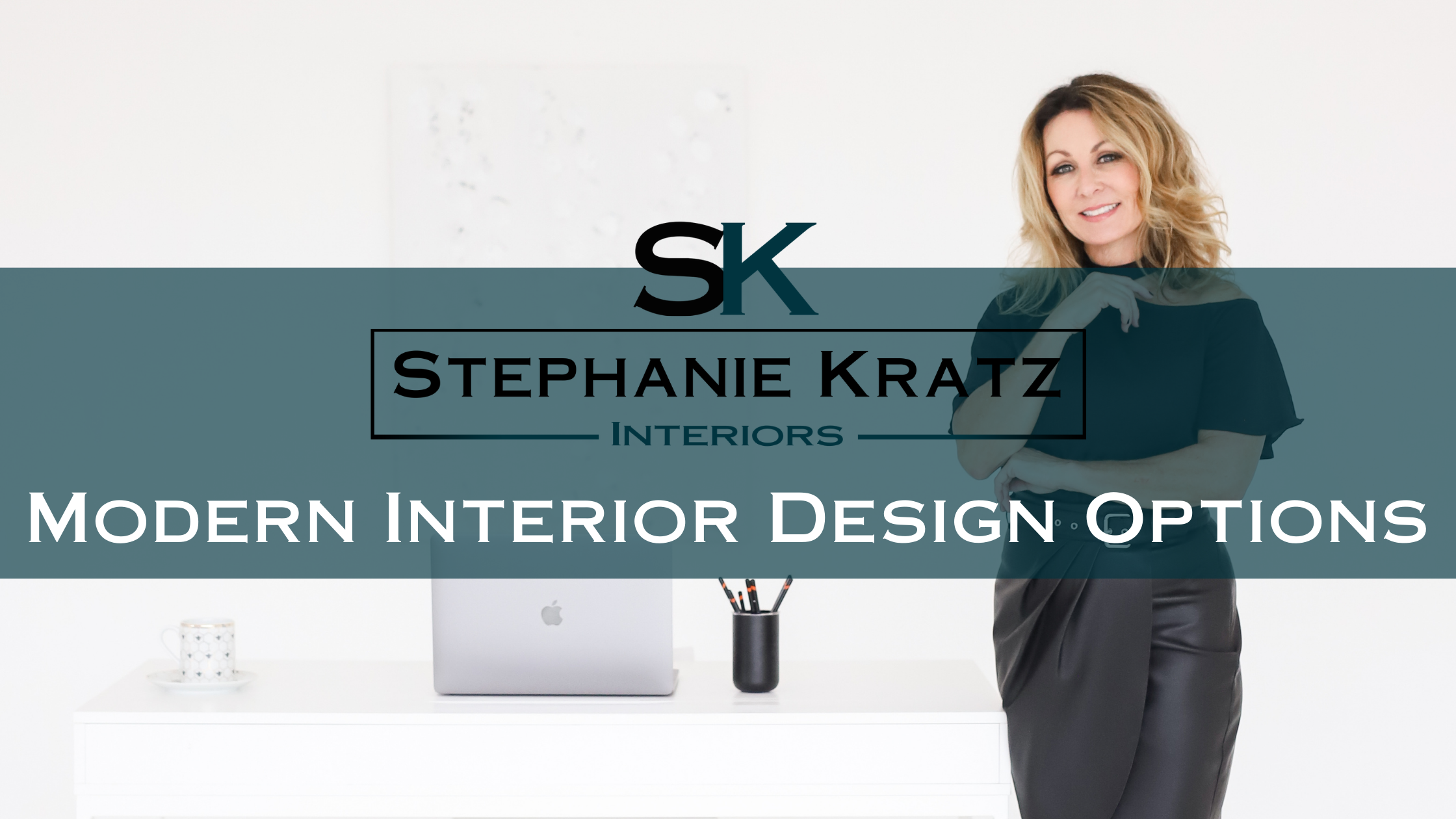 Top Modern Interior Design Options of 2021
Photo by Lauren Bethany Photography
Originally Posted On: Top Modern Interior Design Options of 2021 | Stephanie Kratz Interiors
What does modern interior design look like in 2021?
In 2020, more people spent more time at home than they ever had before. And when they started (understandably) feeling cooped-up, they also started thinking: what do I want from modern interior design? In these stressful times, what makes a home feel less like a cage and more like a sanctuary?
The answers to those questions have far-reaching implications for modern interior design. Interested in learning more? Read on for modern interior design tips.
Nostalgic Living
2020 was a stressful year. And in times of stress, people tend to long for simpler times. That longing shows up in interior design.
There won't be a lot of demand for sleek, futuristic design in 2021. Instead, many people will pay tribute to the past. The clean lines of mid-century modern, the eclecticism of seventies design, and even farmhouse styles will be popular.
‍
More Defined Areas
No matter the size of their home, almost everyone felt like they were living in close quarters in 2020. And that helped us appreciate the boundaries between different areas in our homes. Working somewhere you can't hear the kid's television or being able to retreat to your own reading nook became more valuable than ever. Open-floor layouts will likely be less popular in 2021. Instead, expect to see more rooms distinctly separated from each other and celebrated for what they are.
‍
The Home Office is Central
In 2020, we worked from home as we'd never worked from home before. We're beginning to see a cautious return to schools and workplaces in 2021. But the home office will remain a central part of life for a long time. More people are opting for a decked-out home office that maximizes their productivity. Pleasant but bright lighting, plenty of organization, and doors for keeping the workspace quiet will all be big home office features in 2021.
‍
Better Outdoor Areas
Travelling was difficult in 2020, and things hardly went back to normal during the first half of 2021. Stuck at home, people increasingly turned to the area they could escape to: their backyards. Fire pits, comfy lawn chairs, and outdoor dining setups became popular in 2020 and will continue to draw homeowners in 2021.
Back to Nature
Even when we're inside in 2021, we'll be thinking about the outdoors. That's especially true if you're stuck in a cramped city environment. That's why 2021 will see even more emphasis on nature in interior design. The houseplant trend shows no sign of slowing down, and could even extend to full indoor gardening. People without a green thumb will still look for nature in interior design. Muted greens and browns, natural materials, and increased interest in sustainable design will all be big.
‍
Better Organization and Lighting
Most of us thought about clutter in 2020, whether we set out to get rid of it or realized just how much of it we have. People who "Marie Kondo-ed" their homes are in no mood to return to cramped, cluttered living. Organization will be a top priority in 2021. Clutter stresses us out, so designers will work hard to create a clean, simple environment. Careful lighting choices can emphasize an area's clutter-free nature while promoting a sense of clarity and calm.
‍
Modern Interior Design: An Oasis of Calm
Modern interior design will continue to reflect our changing world in 2021. Calm, clarity, and sustainability will be the defining ideas of the modern home interior. Stephanie Kratz Interiors is an award-winning design firm with years of experience in the Dallas metropolitan area. No matter what your interior design priorities are in 2021, we can help you make them a reality. Contact us today to learn more.