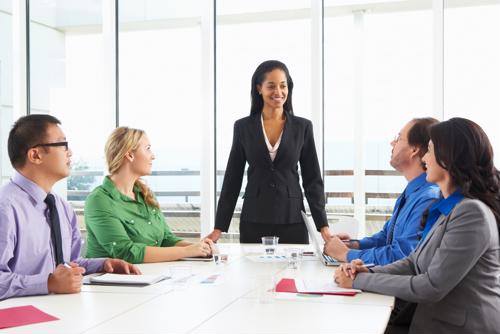 Business Transformation: A Guide to Better Business in the Modern Age
Photo From shutterstock
Originally Posted On: https://shibumi.com/blog/business-transformation-a-guide-to-better-business-in-the-modern-age/
Business transformation helps companies improve agility, profitability and relevance as the broader economy and their specific market environment continue to change and evolve. A successful transformation will position an organization for a greater chance of success by completing strategic goals identified by executives and other business leaders.
The more your company understands the concepts of this powerful and complex process, the more capable it will become in leading a strategic transformation. Let this page be your guide to the basics of business transformation, from the core definition to how specialized software can support your efforts.
Photo from Shutterstock
What is business transformation?
At its core, business transformation focuses on creating value, regardless of the specific reasons why an individual company may choose to engage in this process. One of the key distinctions of business transformation is widespread and sweeping change within an organization.
A single project confined to a defined team or department doesn't generally qualify as a transformative effort. Instead, business transformation occurs across a company and involves many, most or all of its people, systems and processes. Significant changes in overall operating models are another sign of business transformation as compared to more limited efforts.
Why is transformation important in business?
Transformation helps organizations continue to provide the most relevant products and services possible to customers and improve their perception by prospects. Companies that can't adapt to the times and leverage useful new tools to drive efficiency and effectiveness have a major disadvantage compared to those that can.
Strategic transformation builds a set of objectives and plans for completing them, which keeps businesses focused and targets their resources toward the most relevant and necessary areas of change.
What are the main areas of business transformation?
Because business transformation reaches across an enterprise, there are many factors that must be considered when organizing such a program. Some key considerations include:
Identifying the need for change and targeting areas for improvement.
Building awareness of and support for such a broad-based effort throughout the company.
Determining how staff and other resources can best be dedicated to transformation.
Developing a plan for change that connects initial planning and final objectives.
Implementing the necessary tools for oversight as the transformation begins, continues and evolves over time. Digital solutions built specifically for managing business transformation can be incredibly helpful.
Assessing the progress of the business transformation program and making changes as necessary.
Measuring results based on standard and customized KPIs and adjusting the transformation as needed.
Identifying new goals and implementing them to maintain and enhance the benefits of transformation.
Why do business transformations fail?
Core transformations are complex and wide-reaching efforts. There are many reasons why they can fail.
Companies may not identify relevant goals or successfully gain the buy-in of employees. They might not have the resources available to fuel all of the projects and initiatives that fall within the transformation program.
Unfortunately, many companies that may otherwise realize success in their efforts to improve their business models can fail due to a lack of effective oversight and transparency. Most organizations don't have the proper tools on hand to manage these complex projects. While there are many needs to address in terms of successful transformation, effective program and strategy execution management can often be overlooked. That's true even though solutions expressly designed to support this aspect of business transformation are beneficial, dependable and broadly supportive.
How can you measure ROI on business transformation?
There are many types of business transformations, and the specifics vary so greatly that the programs are often unique to each company. Some transformations may emphasize drastically different business processes designed to lower costs and bring an organization's offerings to customers on reduced timelines. Others may focus on digital transformation, utilizing cutting-edge technology like robotic process automation to reduce errors, improve operational speed and provide better service to clients.
With so many different objectives, initiatives and processes involved, return on investment needs to be measured based on individually useful metrics as well as more standard ones that are relevant to the project at hand. Profitability, customer satisfaction and similarly broad measurements should go hand in hand with those developed specifically for the transformation effort. This is another area where the right software can assist, allowing leaders to track progress and make informed decisions about changes when needed.
Why might you need business transformation in 2020 and beyond?
Business transformation isn't a brand new concept, but it will only increase in relevance as time goes on. Improvements in technology that range from business software to telecommunications have increased the speed of the economy – and of the world as a whole, in many respects.
Companies have both challenges and opportunities in this context. There is more pressure and less time available to identify the need for business transformation and start such programs before an organization starts losing out in key areas like new market entrants and disruptors. However, there are also more effective tools available for business transformation than ever before. Companies can utilize these valuable resources to address the reduced timetable for effective business transformation, realizing success despite the increased pressure.
An expert partner in business transformation
Shibumi offers a digital solution with the express purpose of assisting companies as they move through the business transformation process. Our platform bridges the wide gap between overall objectives and the dozens or hundreds of individual projects that make up successful transformation efforts. With enhanced insight and analysis as well as an emphasis on tracking both custom and standard KPIs, companies are more informed and better able to manage their transformations as time goes on.
Discover examples of our partners' success with Shibumi and reach out to us today to schedule your personalized demo.