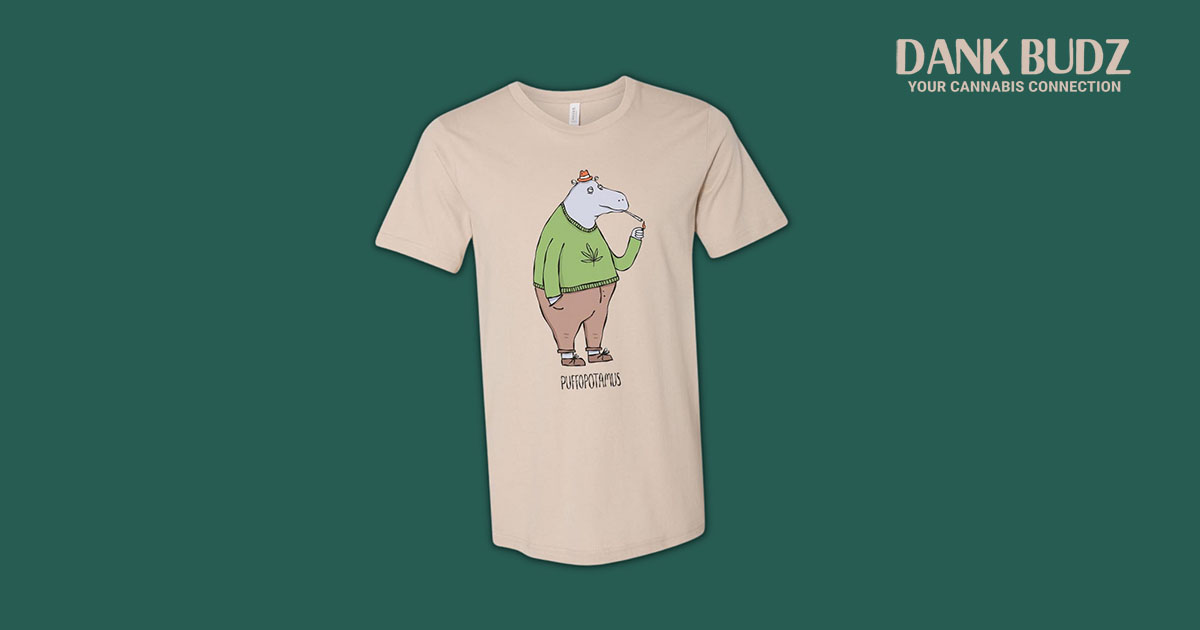 Top Cannabis Apparel Brands
Photo from Dank Budz
Originally Posted On: https://dankbudz.com/blog/top-cannabis-apparel-brands/
When many people think of stoner clothing, they automatically default to hippie-like clothing with bright tie-dye colors, headbands, or even colorful glasses. Essentially, much of our perception regarding stoner fashion is stuck in the 60s and 70s. More recently, clothes stoners wear in movies and television has been limited to overly casual items like baggy shorts and a Baja hoodie.
While these fashion choices may still be prevalent among many people who enjoy cannabis, we've found that stoner fashions, like other areas of fashion, truly change with time and circumstance. As people of all walks of life show an affinity for higher-end clothing and support of the cannabis industry has been growing more widespread, stoner fashions have become more mainstream. At the same time, the cannabis industry has been breaking down social barriers and stereotypes, and cannabis consumers are more diverse than ever before. To appeal to this diverse pool of cannabis fashion consumers, top cannabis apparel brands are creating designs for cannabis supporters of every age, gender, occupation, and social standing.
Cannabis Apparel and the Top Brands Today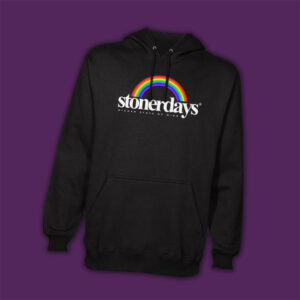 Marijuana consumption has a long history of stigma. As exposure increases and this stigma breaks down,[1] more individuals feel they can represent their passion for marijuana and its culture. In turn, stoner clothing continues to evolve as consumers and supporters no longer feel that they have to hide their support to gain acceptance by society at large.
The rise of the cannabis industry and its social acceptance have pushed the stoner fashion market to become more polished and mainstream in many instances. As a result, stoner clothing brands may still embrace tie-dye and bright colors, but they also offer more sophisticated, subtle clothing for the average consumer. The best thing about this shift in stoner clothing is you can still find the perfect bright, vibrant statement piece for festivals, concerts, and those times when you truly want to be loud and proud about your cannabis use. You'll also find subtle, supportive, comfortable clothing for everyday use.
Here are our favorite brands that promote all aspects of today's "stoner" culture.
Puffopotamus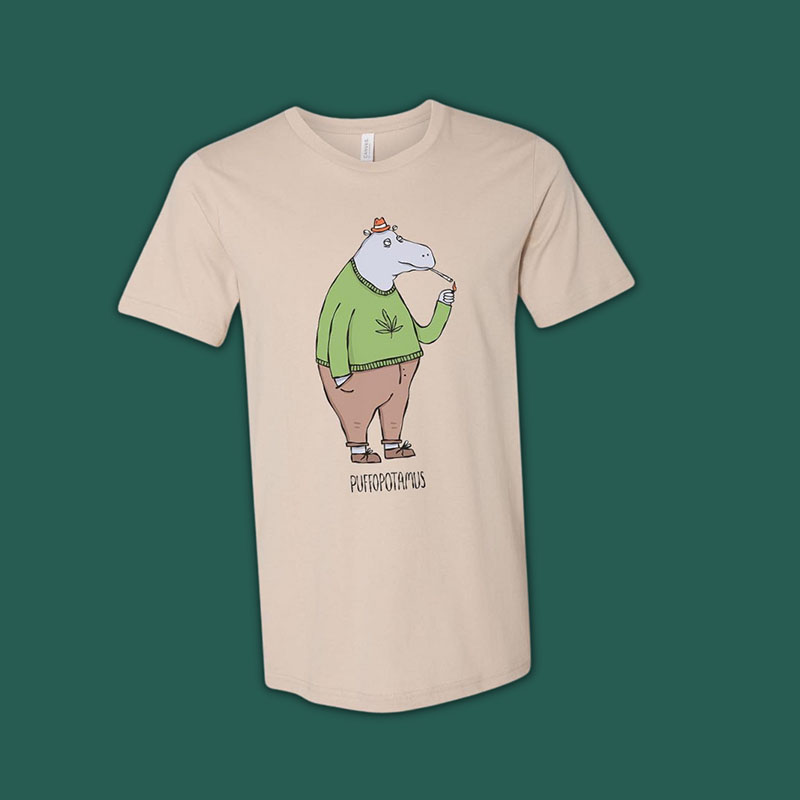 Puffopotamus is an apparel company dedicated to providing a universal weed clothing line. They want to support all aspects of cannabis culture and look to promote the truth about cannabis to end the misconceptions. Their clothing options take a subtler approach to stoner fashion, using designs that are approachable for all ages and backgrounds.
Puffopotamus stoner clothing is made with high-quality hemp, which is itself a popular movement in the fashion industry.[2] Hemp continues to prove itself as a high-quality, sustainable option as well as a perfect fit for stoner wear. Puffopotamus offers a variety of hemp-based t-shirts, long-sleeve shirts, caps, and beanies, as well as hoodies.
Stonerdays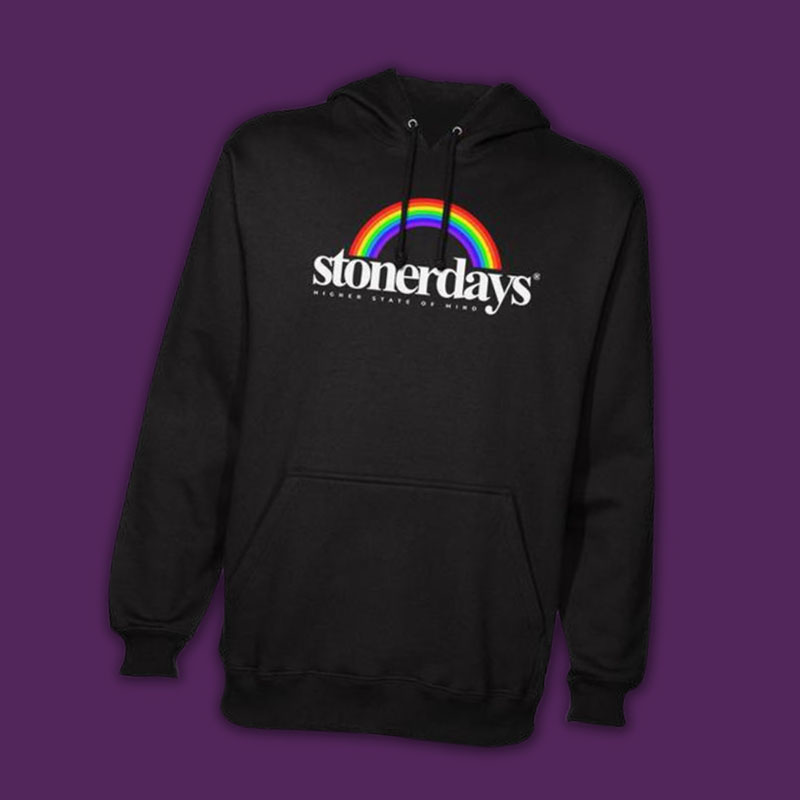 Stonerdays takes care to provide cannabis consumers with all things cannabis. Their fashion line embraces the creative, good-vibe, inspirational attitude that can come with marijuana consumption. They offer both men's and women's fashion accessories including t-shirts, tanks, socks, hats, and hoodies.
A major feature of Stonerdays' gear are products emblazoned with popular catchphrases such as "Stay Blazed," "Higher State of Mind," and "Support Local Farmers." The company also offers a wide range of relevant graphics, all available in fun, vivid colors. This stoner clothing is a great way to be loud and proud about your cannabis consumption while adding in a fun layer of humor.
HUF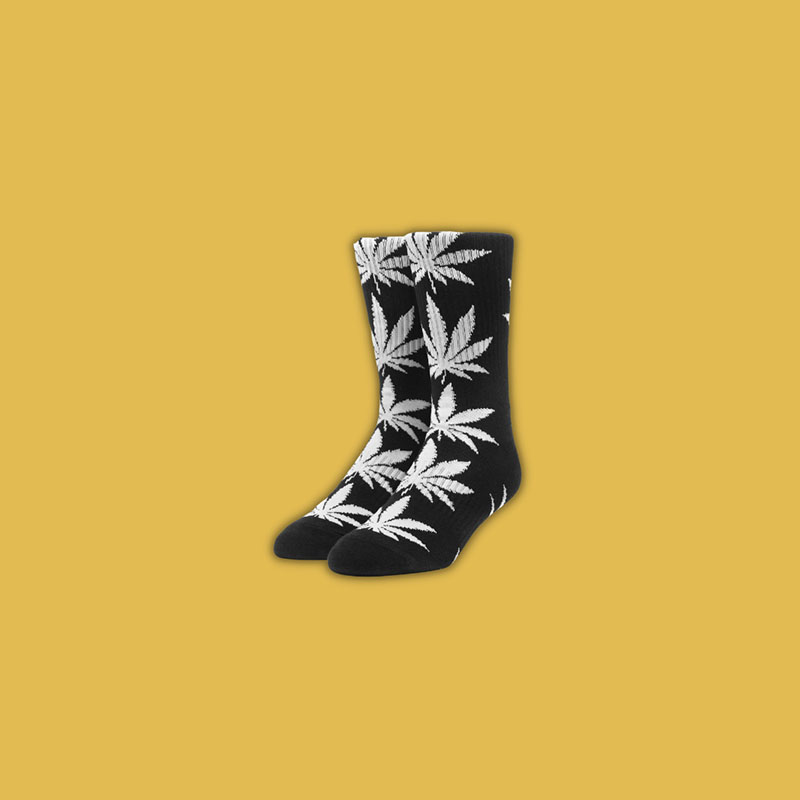 HUF is an established clothing brand that recently developed a cannabis capsule collection. This collection can allow you to show your pride by sporting the marijuana leaf so often found on stoner clothing. You can "leaf" anything, from t-shirts, hoodies, jackets, bottoms, socks, and even accessories such as flip flops, belts, bags, and wallets.
Bored Teenager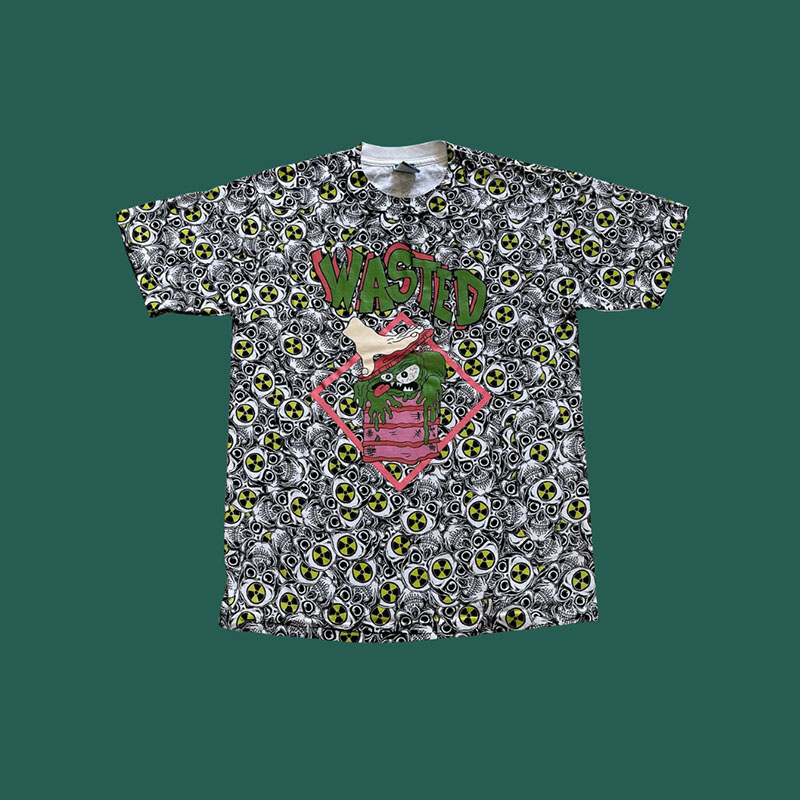 Today's youth are a driving force in cannabis culture.[3] Adolescents today are growing up in a world of advocates that have made it their mission to end unfair stigmas and stereotypes of the past. For the newly legal cannabis consumer, embracing the bright, vibrant vibe of stoner apparel can make a real statement.
Fashion designer and famous stoner comedian Blake Anderson, best known for his starring role in the hit comedy show "Workaholics," is the driving force behind Bored Teenager. With his guidance, the brand embraces vibrant hues and trippy graphics, along with the tie-dye look that has become a staple in cannabis culture. Bored Teenager offers t-shirts and hoodies with slogans such as "Life Goes On," "How do I Survive?" "Wake and Bake," and "Take It Easy."
Chiefton Supply Co.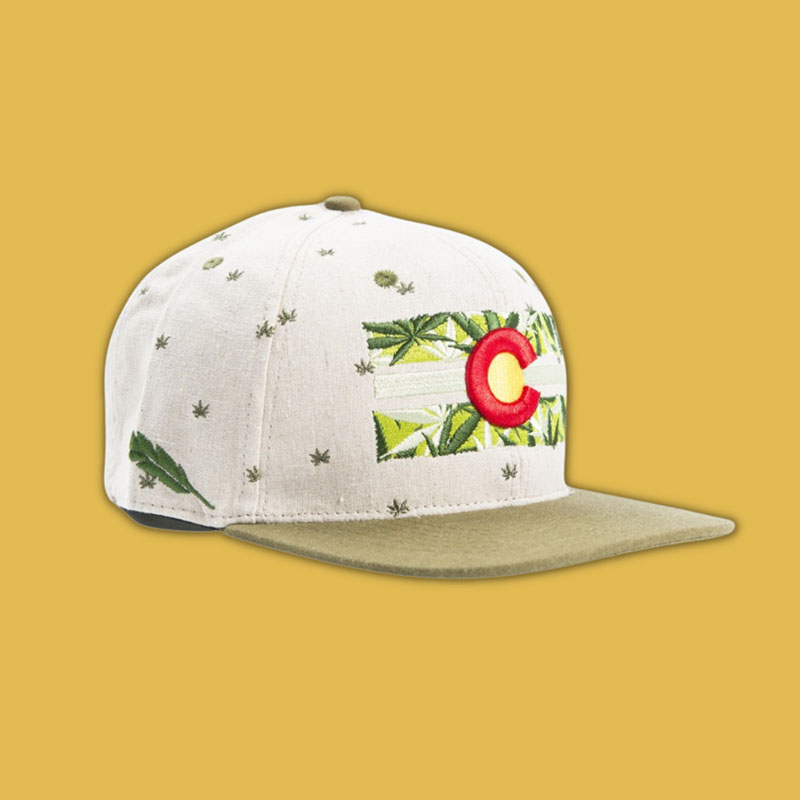 This brand has capitalized on the idea that not all stoner clothing needs to involve wild patterns, tie-dye, and psychedelic effects. Chiefton Supply Co. is ideal for those who are just looking for high-quality clothes that are stoner friendly.
This Denver-based company is committed to providing clothing that is durable, comfortable, and functional, all while being driven by transparency and sustainability. Their clothing is made with hemp, recycled polyester, and organic cotton. Chiefton Supply Co. offers a wide variety of clothing, including t-shirts, hoodies, flannels, and crewnecks.
Cookies SF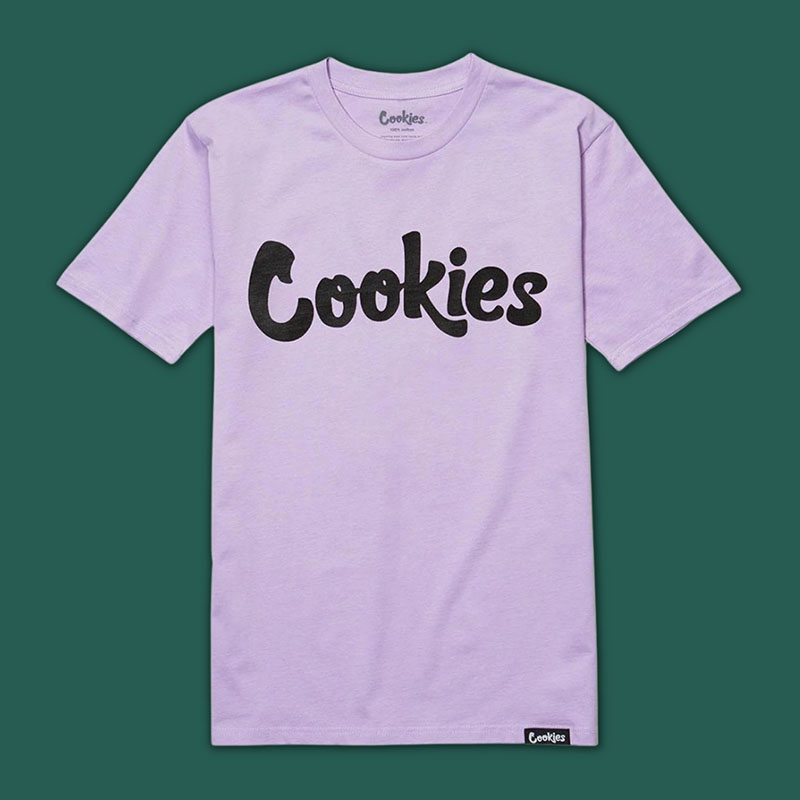 This clothing brand was created by Berner, a recording artist and entrepreneur based out of the San Francisco Bay area. He has recently highlighted his clothing in a music video called "Yoko" which featured several top names in the hip-hop industry. Berner's goal with Cookies SF is to combine streetwear, hip-hop, urban lifestyle, and, of course, cannabis.
Free and Easy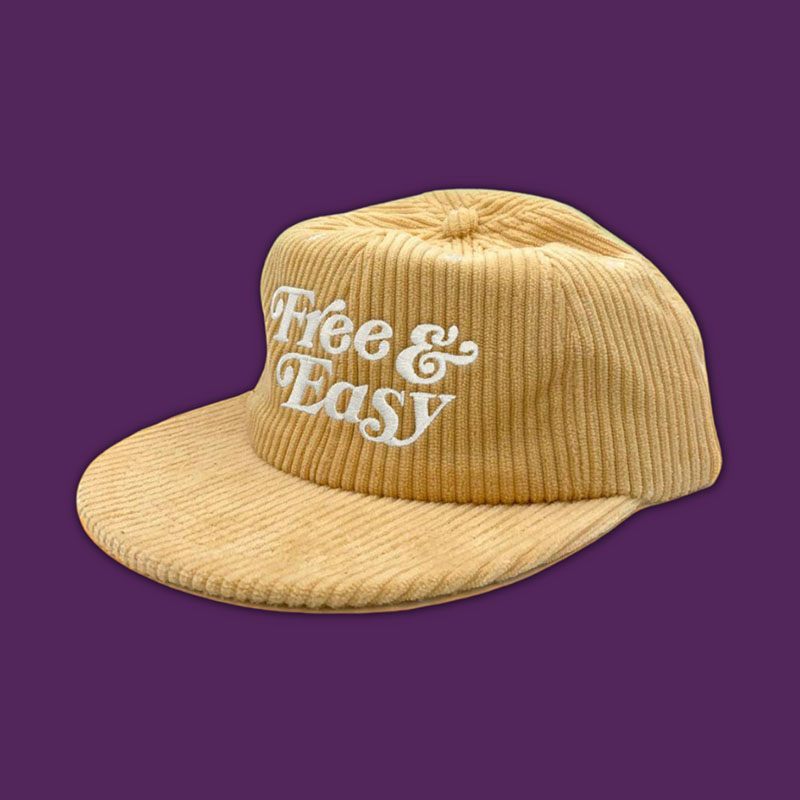 Free and Easy is the perfect stoner clothing brand for those that want to embrace the vibe of cannabis culture without being obvious. While the clothing may not include a pot leaf or even a reference to marijuana, Free and Easy's vintage, carefree designs, calming color palette, and carefree slogans are ideal for stoners. Catchphrases like the eponymous "Free and Easy" and "Don't Trip" create a certain vibe that simply fits in with cannabis culture. This apparel shop is based out of Southern California and provides comfortable clothing for every stoner style.
Sundae School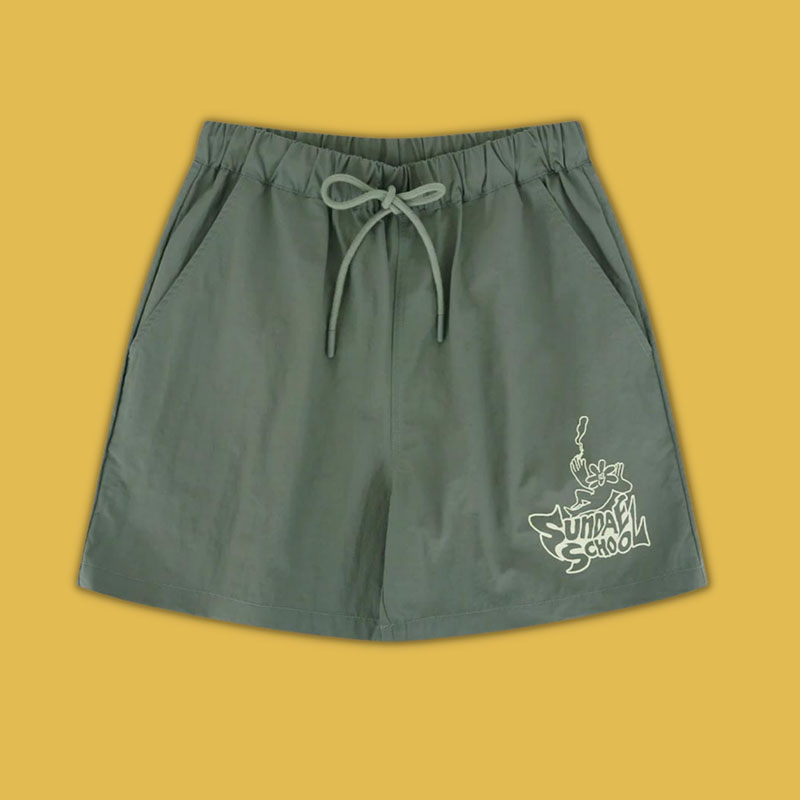 If you are looking for stoner clothing that is upscale in nature, Sundae School has you covered. The company finds its inspiration through education about the consumption and culture surrounding cannabis. In fact, its founders truly want their clothing to address stereotypes and misinformation.
Labeling their collection as "Smokewear," Sundae School offers elevated, yet subtle clothing options that embrace the classic stoner look without being obvious. Their clothing selection includes jackets, hoodies, t-shirts, patches, and hats. No matter what your preferences, you can find upscale "Smokewear" to fit almost any occasion.
Sugarhigh Lovestoned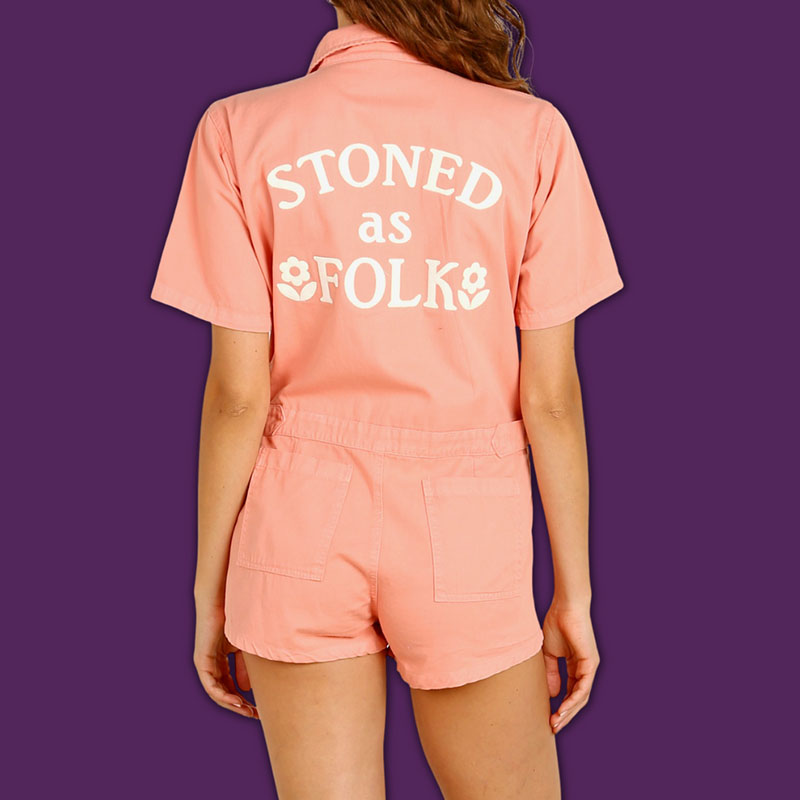 When it comes to embracing the "hippie" vibe and mindset, Sugarhigh Lovestoned really delivers. This company aims to provide clothing options for nature-loving stoners who enjoy great fashion. They also aim to provide clever slogans that can lead to a good laugh.
One of Sugarhigh Lovestoned's most popular slogans includes "Thank you for Pot Smoking." Other popular slogans include "Stoned as Folk," "Eat Your Greens," and "Cosmic Gardener." You'll find that the company offers a wide range of graphic t-shirts and coveralls that embrace cannabis culture as well as women's rights and racial diversity.
Mister Green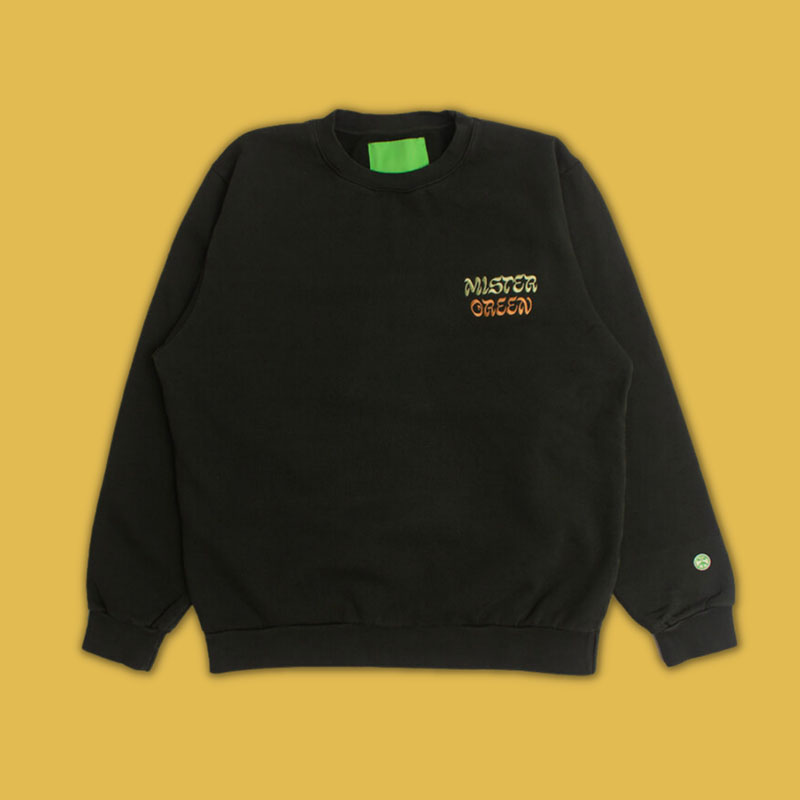 If you're looking for elevated stoner clothing, look no further than Mister Green. This L.A. brand offers cannabis clothing that is a bit cooler and more cutting-edge than the average weed gear. They specialize in minimalistic graphics, as well as popular slogans such as "Co-Exist" and "You Can't Hug a Child with Nuclear Arms." Mister Green offers t-shirts, crewnecks, hoodies, pants, and a wide selection of outerwear.
Wildflower Dyes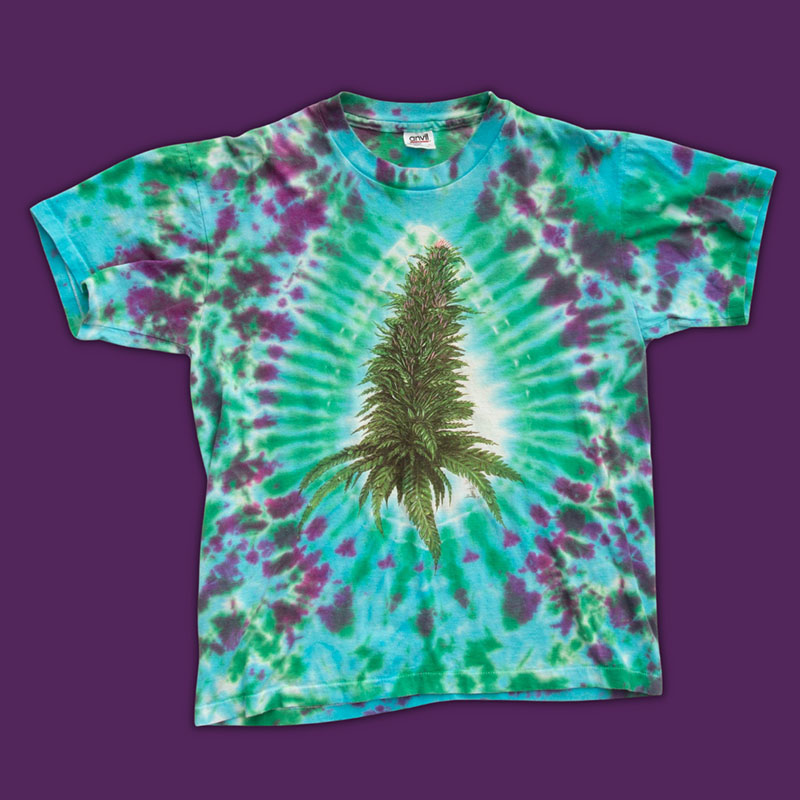 According to recent fashion trends, tie-dye is making quite a comeback. However, it's important to note that tie-dye first started its deep relationship with cannabis culture way back in the 1960s.[4] Now, this classic methodology has expanded into popular fashion as well. Companies such as Wildflower Dyes are committed to the fun, colorful vibe tie-dye apparel can bring, tie-dying everything from t-shirts, hoodies, and leggings to kimonos and even baby clothing.
Miracle Eye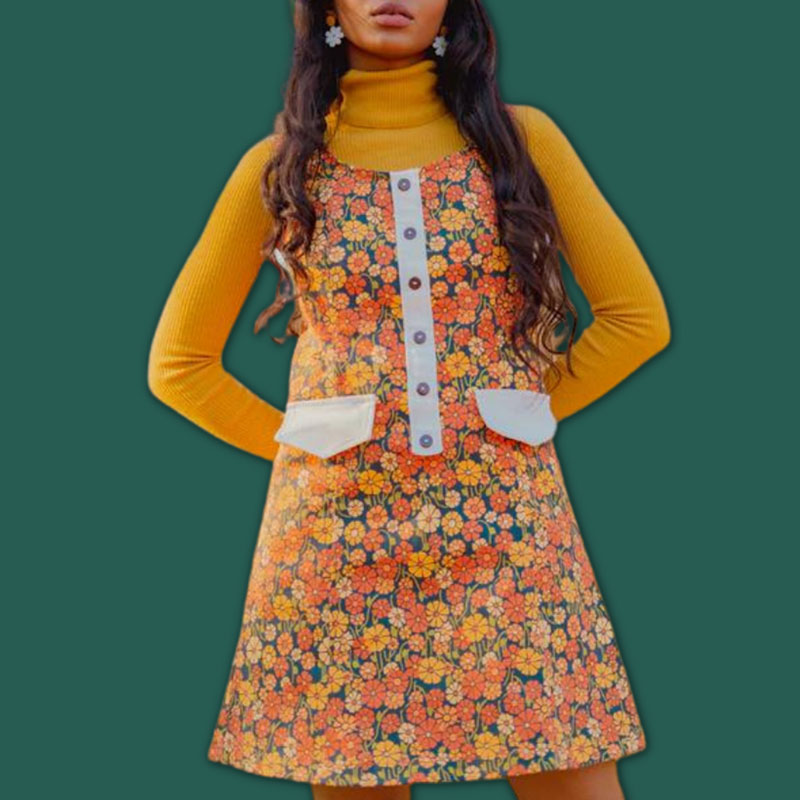 Miracle Eye is another top cannabis apparel brand that embraces the early stoner clothing fashions of the 1960s and 70s. Miracle Eye products are hippie-inspired, featuring flower power designs, bright hues, felt fringe, and fun graphics. The company offers new fashion that feels vintage, as well as actual vintage pieces. Clothing is bright, vibrant, and chic, featuring clothing that embraces the daisy look, as well as stripes and bold patterns. Miracle Eye apparel includes jumpsuits, rompers, mini-dresses, and so much more.
Letter Shoppe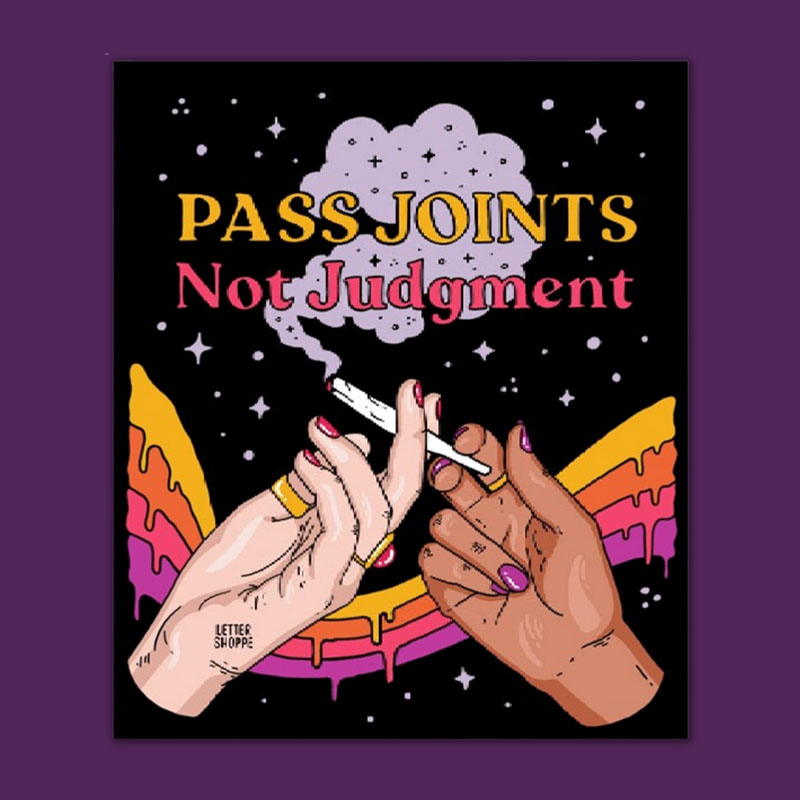 This online apparel store is located in a small town in Michigan and is dedicated to providing alternative clothing for women that embraces both positive messaging and cannabis culture. They offer dozens of graphic tees that highlight stoner slogans and graphics. Letter Shoppe supports women's empowerment as well as body and mind empowerment.
This shop is dedicated to providing clothing for women of all sizes, including plus-size women, who may find it hard to find fun, customized clothing that is fashion-forward and sends a positive message.[5] With Letter Shoppe, you can find slogans such as "Exist for No One," "Burn Blunts, Not Witches," "Pass Joints, Not Judgment," and "Cannabis and Coffee Kind of Day." Some clothing even comes with customizable options, and the graphic options change on a regular basis.
Bob Marley Shop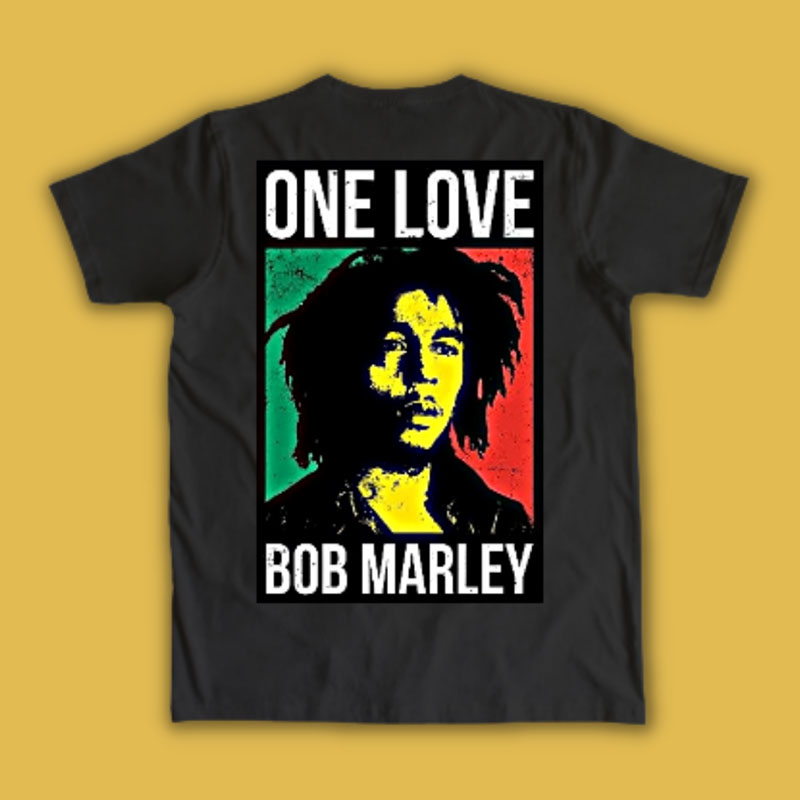 Bob Marley has long gone hand-in-hand with marijuana culture, as he left behind a legacy of music and philosophical inspiration that is still embraced today. When it comes to stoner clothing and accessories, Marley continues to be one of the biggest influences in cannabis culture and fashion. With bold, traditional Rastafarian and Jamaican colors of green, yellow, and red, the Bob Marley brand continues to inspire cannabis fashion consumers of all ages.
Grateful Dead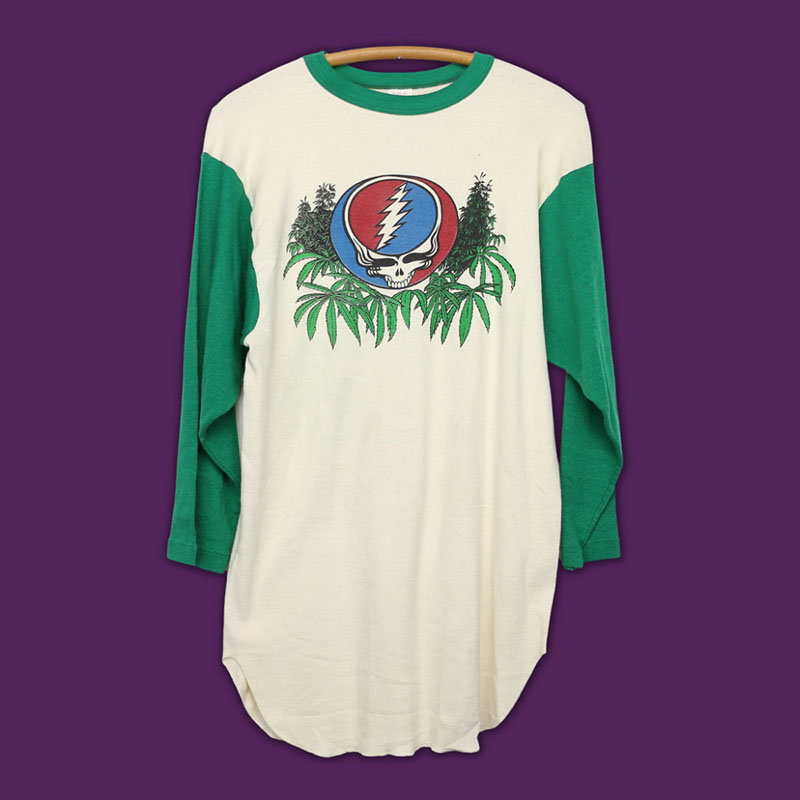 Bob Marley had a huge influence in the Rastafarian, laid-back, good vibe culture of music. When it comes to rock and roll, however, the Grateful Dead exerted nearly as much of an influence on rocker-chic stoner gear. As a result, no stoner closet is complete without a Grateful Dead band t-shirt. Today, Grateful Dead apparel offers a modern take on classic bright tie-dye. This merchandise features the band's legendary lyrics as well as their iconic, trippy, skeleton art.
Mowgli Surf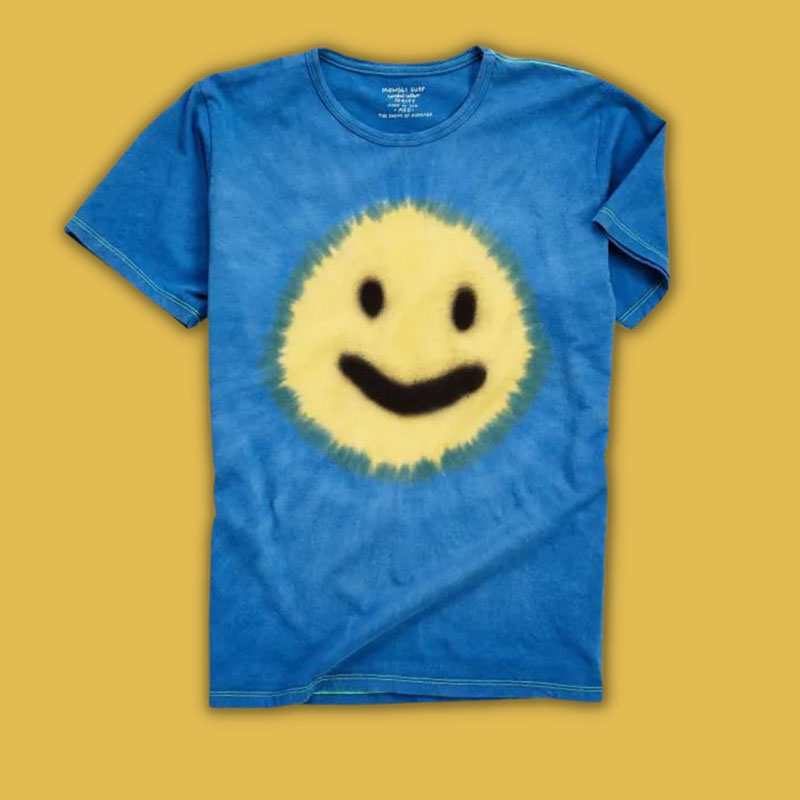 With the slogan, "The Enemy of Average," you know you're going to find some amazing stoner clothing with this apparel company. Based in Southern California, this brand is ideal for the surfer stoner who likes the sun-bleached, laid-back style. They also offer fun, fast-food-inspired graphics such as burgers, pizza slices, and soda that go perfectly with the munchie-influenced theme.
Embrace Stoner Apparel
When it comes to today's cannabis consumers, it is impossible to create a category that truly fits us all. Cannabis consumers range from those who just became legal to consume all the way to the elderly who have been using cannabis since the mid-20th century. Irrespective of age, stoners have diverse preferences and embrace different parts of stoner culture. Accordingly, the signature fashion lines dedicated to stoner clothing reflect this diversity.
With today's stoner fashion, stoners can still embrace the carefree, vintage look of bright colors, tie-dye, and of course, the signature pot leaf. There are also more options than ever before for more subtle, high-end fashion approaches to cannabis culture. You'll also find numerous quality clothing lines made with hemp and other sustainable materials.
As fashion continues to explore using cannabis and hemp we hope to see even more fresh and interesting designs.