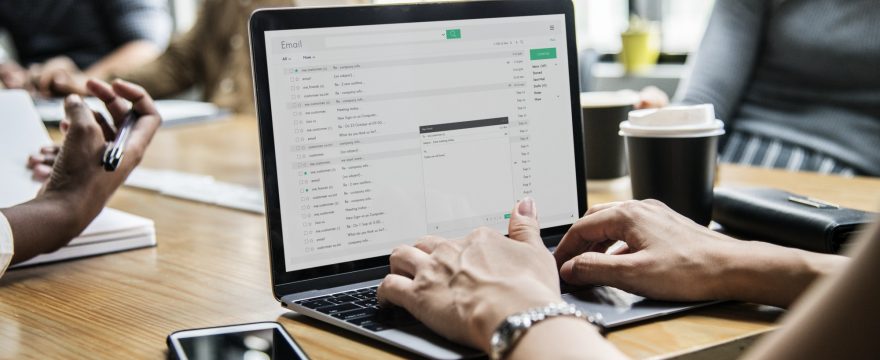 Get Better Mailboxes! Here's How to Make the Most Out of Your Business's Shared Inbox
Originally posted on https://helpwise.io/blog/get-better-mailboxes-heres-how-to-make-the-most-out-of-your-businesss-shared-inbox/shared-inbox/
While there are many reasons to have a shared inbox, there are also some drawbacks if you're not following some guidelines.
Without clear protocols in place, some emails may never get a reply if each team member thinks somebody else is going to take care of it. This can lead to lost sales or create a negative reputation for your company.
To help you improve response time and maintain better mailboxes, we've put together this list of tips to get the most from your shared company inbox. Keep reading to learn some email management best practices.
1. Have a Zero Inbox Policy
The first thing you need to do when implementing a shared inbox is to set up expectations with your team members. One of those should be that, at the end of the day, the inbox contains zero unread messages.
While this may seem impossible, there are plenty of things you can do to ensure you answer every email within 24 hours. This can help improve customer service since people expect prompt replies to their emails.
Most of the rest of these tips will help you achieve a zero inbox, so be sure to put them into practice as part of your email procedures.
2. Keep it Secure
Before we get too much into the other tips, we wanted to quickly address safety concerns. The more people that have access to the password to a shared inbox, the higher the risk that it can be hacked.
For that reason, we recommend regularly changing the password or else regularly checking to make sure the only people that have access to the inbox are those that actually need it.
You also want to ensure your employees are up-to-date on internet safety protocols so dangerous emails aren't opened which can compromise your company.
3. Tag Every Email
Most email programs now allow you to tag emails, whether you do so with colors or by placing them in different inboxes. These can allow you to quickly set up a system that works for you.
The colors may mean that an email has been taken care of, still needs a reply, or will require a follow-up. You may also use colors to assign certain emails to specific members of your team.
4. Organize with Folders
Another option for sorting and organizing emails is by using folders. Once again, you can divide these as you'd like whether it's by the representative that needs to handle it or the reason for the inquiry.
This is a great way to easily get emails out of your inbox and to where they can be more easily dealt with by the correct person. Just be sure that these emails aren't being ignored since they're no longer in the inbox.
5. Create Filters
Filters can allow you to automatically sort emails into different folders based on certain criteria. They can also provide you with notifications that will let you know when something immediately needs your attention.
Here are some of the things you can base a filter on:
The email address of the sender
Words or phrases in the subject line
Words or phrases in the body
For example, if you have one team member that deals with answering questions, you can set up a filter that places any email with the word "question" in the subject line to notify that person when one arrives.
6. Get Feedback Before Replying
If you're not sure how to respond to an email or don't know if someone else has already addressed the issue with that customer, don't be afraid to forward that email to the rest of the team with a note attached to get feedback.
This allows other team members to give you valuable insight about a situation or customer before you reply which allows you to provide a better response.
Encourage all team members to do the same as well and prioritize these emails so each team member quickly gives feedback. This is another filter you may set up with a certain trigger word in the subject that lets everyone know to respond quickly.
7. Use Shared Inbox Software
By far the best way you can build a better mailbox and ensure that your shared inbox improves customer service rather than hurts it is to use a software program designed for this purpose.
Let's now go through some of the additional things you can do with a program like this in place which you simply can't do with regular email programs.
Assign Emails
Although you can do this with folders or tags, a shared email software program will allow you to assign emails to certain team members within the program. Then, these individuals can quickly see what they need to respond to.
Provide Context
It's important for customers to feel like you know them personally. If it's clear you don't know anything about their situation or previous interactions, this can make it frustrating for them.
Shared inbox software programs make it easy to see any information you have about a certain customer. You can also pull up previous conversations from the sidebar to see other relevant emails.
Add Internal Notes
Rather than risk gumming up everybody's inboxes with forwarded emails to keep everyone on the same page, a dedicated software program allows you to add internal notes to emails to improve communication between team members.
Generate Quick Responses
If you frequently find yourself and your team members writing out the same email, having pre-written responses can help you cut way down on the amount of time you spend replying to emails.
Company inbox management programs allow you to create various quick responses so you can choose one from the list, make any necessary changes, and then hit reply.
Ready to Build Better Mailboxes?
Now you have plenty of tips you can start using to build better mailboxes and start getting your inbox down to zero every day. This will improve customer response time and help improve your company's reputation.
If you're ready to get started, sign up today to get all the tools you need to automate customer support with a shared inbox.