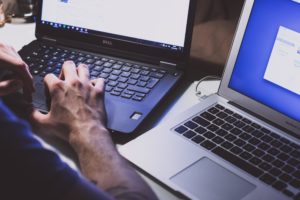 Top 10 Benefits Of An MSP
Originally posted on https://thehumanfactor.biz/top-10-benefits-msp/
Many organizations around the world are realizing that hiring a Managed Service Provider(or MSP) can come with many benefits that they can reap from the moment they invest in them. Offering an array of services from antivirus software to cloud computing services and email solutions, they can prove to be invaluable in the long term (an example of a company that offers these types of services being Managed IT Services by Grayson Data Services).
Ensuring that your business is productive and as efficient as possible, they are game-changers that can be utilized by any business in any industry. Outsourcing to a complete IT service provider, alongside outsourcing other work is a smart move for small start-up businesses and large corporations alike; and one that might soon overtake traditional hiring practices.
If you are unsure as to whether or not hiring an MSP is right for your business, here are the top ten benefits of an MSP:
They are experts in their field
Managed service providers have employees that are highly qualified and experienced, ensuring that they only give you the best possible services. They will be up to date with the latest industry practices and techniques, which they will implement into your organization. Updating your IT infrastructure, they will make sure that your networks are secure and that you are happy with the service that they are providing you with.
   2) They are cost-effective
Hiring experienced IT professionals can be expensive – no matter how many you need within your business. Whether you have a start-up or long established business, it is good to save money where you can – that's where MSP's come in. Outsourcing your IT services will allow you not only to save money in the long-term as their processes are streamlined but to budget and predict monthly costs each month – something that could become difficult when you have to keep updating your systems or hiring new staff.
   3) They reduce security risks
Using the latest technology and measures, they will install appropriate anti-virus software, reducing the risk of security breaches occurring. It is essential that, no matter what industry your business is in, it has optimal cyber security and watertight layers and protocols. The MSP will ensure this, guaranteeing that they comply with the latest industry standards.
   4) They can help you to recover from a cyber attack
Following on from the above point, if your business has recently suffered from a cyber attack, an MSP will build the security walls up so that no future breaches occur. With an aim to consistently deliver a secure and high-standard service to its clients, it will apply the necessary infrastructure to guarantee protection from loss of data and security breaches. When they notice any possible hackers trying to steal information, they will have the networks and preventative systems in place to protect it.
  5) They are centralized businesses
Organizations tend to divide their IT departments so that each of the IT professionals is working on different aspects. But when you entrust your network and IT infrastructure to an MSP, all of your data and services will be in one place. This allows for increased operational efficiency, productivity and management of your IT system. Easily accessible, the virtualization ensures that the system can be monitored when need be, automatically patching them. 
  6) They can scale their services as your business grows
As your business grows, your IT department will have to grow too. Keep costs down and productivity at its prime by hiring an MSP who can expand the services that it offers you as your business scales up. They will have experience with working with different clients of all sizes and from all industries. Therefore, they will be able to expand easily to fit your requirements and adjust as time goes on.
  7) They will have specialized experience
Following on from the first point, the MSP will be able to specialize in managing your IT network, no matter what its configuration. This will guarantee that the service will remain uniform throughout the time that they work with you. Giving you the peace of mind that you need so that you can focus on other aspects of your business, they will only offer the highest quality specialized service to each of their clients.
 8) They will work alongside you
Dedicated to providing you with exceptional service, the MSP will work closely alongside you, offering you a quick response time and proactive support every time that you need it. This will guarantee that if you have any queries regarding their service or if any security breaches arise, they will be on hand to help as soon as possible. Often operating 24/7, you never have to worry about your systems going down or being under threat – unlike when you have a full-time staff that are constrained to normal work hours.
 9) They will free up your ledgers
A huge benefit of hiring an MSP in your business is that it will free up capital expenditure within your company. Working with your current system, you won't have to invest in expensive new equipment – that you would have had to, if you were hiring new IT professionals. The resources that you are saving from not hiring IT staff can then be used in another part of your business, making it far more affordable.
10) They already have an infrastructure in place
Often, when the IT team are developing different aspects of the system, it might take them months to write and configure new coding. An MSP will already have a collection of codes that are suitable for the configuration that you want, that can be adjusted to fit the business requirements. Deploying it quicker and more efficiently, your business will be able to roll out new services sooner than it would if it was only using your in-house IT team.
Bonus benefit 
More sophisticated data management and predictive analytics software
Organizations of all sizes are realizing the importance of business insights and workforce data. However, many still lack the appropriate technological infrastructure and needed expertise to successfully leverage the information. MSPs have the data management and predictive analytics software to create simple to use reporting dashboards. This has the benefit of giving your business the ability to monitor fulfillment efficiency, the performance of suppliers, customer spending habits and other key information.
Final thoughts
Managed Service providers are therefore essential for those looking to free up ledgers, budget more effectively and expand their business without having to worry about hiring new IT professionals. When looking for an MSP for your business, it is vital that you compare the prices, pay close attention to the features that they have and read customer reviews of their services – this can give you a better insight to the impact that they could have in your business.
You want to find a trustworthy and reliable company, as you are putting your companies IT infrastructure and data in their hands, after all. Everyone wants an airtight, secure business that has the latest technology and flexibility to adapt to any changes – and through an MSP you can have this. In order to stay above your competition and be able to showcase to your customers that you are applying the best IT practices in your company, it is a great business move to research further into Managed Service Providers – no matter where you are located in the world.