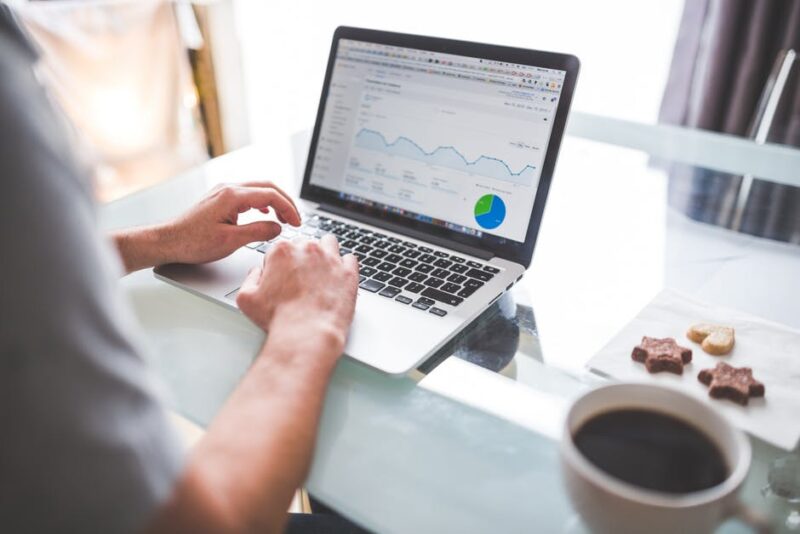 Affiliate Marketing 101: Your Complete Guide to Affiliate Marketing
Affiliate marketing is slated to grow to $6.8 billion by 2020. The reasons are many, including increased interest in passive income, customer convenience, and more effective tools. Anyone can get into affiliate marketing, but not all succeed.
Affiliate marketing 101 is not a get-rich-quick scheme. It requires a lot of work, research, and dedication. You can't follow a formula and expect to replicate some guru's success.
Because there's a lot of outdated and expensive advice out there, we made this guide for beginners. Here is what affiliate marketing means.
Affiliate Marketing 101
An affiliate is simply a business partner that drives traffic and helps generate sales on behalf of a company. Unlike subsidiaries, there is no joint ownership or say by the affiliate. An easy example is a business like Trivago, which refers customers to major hotels and agents for bookings.
As an affiliate, your job is to advertise and find customers for products without ever needing inventory or Customer Service. You don't have to have experience in sales or the relevant industries themselves.
Joining an Affiliate Program
Most affiliate programs, like eBay or Amazon, simply require a standard blog or website to join. As long as your website is legitimate and generates orders with their company, an affiliate partnership is easy to maintain. Capturing an audience and turning them into referrals requires a bit of effort.
You'll want to stick to a certain niche of products or services. This will allow you to build authority and present your content as valuable and trustworthy. You can't get away with boring content with links to affiliate products–it's going to come off as spam.
Choose your product or service wisely and prepare a fully-realized plan of written and multimedia content. If you can incorporate this affiliate niche into your everyday life and social media accounts, you're going to see faster results.
How to Promote Your Affiliate Links
Affiliate programs pay based on various metrics. With a site like Amazon, they pay you a percentage from your referral's purchase. Other sites pay per click or lead.
You can earn money even if none of your audience buys anything. Affiliate marketing can also be done without a website. Sharing links on social media is an effective way to earn passive income for those with large followings.
You could also start a YouTube channel and review things you already buy or are going to buy. No matter what your platform is, you have to earn the trust of your audience. If you are genuine and honest with your audience, you can earn commission on some really high-end products.
START YOUR OWN BLOGGING BUSINESS TODAY
Content Ideas
Depending on the product, there are certain types of content that work better than others. These are the most proven effective ways to promote an affiliate program or product.
Product Review
Everyone has an opinion, but is yours valuable? When writing or filming a product review, take time to outline what you're going to say. You want to appear as nonbiased as possible, especially for something you're trying to get people to buy. Use a little-known fact or statistic to grab the viewer's attention.
Don't skimp on pictures and videos when doing reviews. A giant rant or wall of text is going alienate your audience.
Product Tutorial
Offering free value is the key to success as an affiliate marketer. Whatever your product or service is, you need to first give people something for free. This could come in the form of an ebook, article, or video explainer.
People are looking for "how to" guides for everything. Even if your tutorial is relatively basic advice, you want to make these to establish value. If your website or YouTube channel is nothing but reviews, press releases, and lipservice, people will run.
Nobody wants to be sold anything. Providing useful tutorials is a great way to showcase products or services.
Utilizing SEO
You'll want to practice good on-page SEO and make an effort to boost it off-page. This means utilizing the right search terms so that people find your websites. It also helps to tap into other successful websites to appear as a guest writer in exchange for plugging your affiliate links.
Google rewards websites that get traffic from other higher ranking websites. You can start with popular websites like Quora or active message boards. These are free sources of traffic that you can build value from.
Automate and Collect
Every visitor to your affiliate marketing platform is a potential conversion. You need to integrate email marketing into your strategy in order to succeed long-term. This involves creating a simple sign-up form that people enter their email address for updates.
You can convince them to give up their email in exchange for that free ebook or tutorial video. Once you've added them to your email list, you can follow-up a few days or weeks later with relevant offers with your affiliate program. With an email list filled with thousands of people, you can automate regular upsells/offers and make passive income in perpetuity.
Getting Traffic
We mentioned the importance of SEO to improve Google rankings. This will result in more organic traffic over time. You can also get traffic through ad placements.
These ads aren't direct links to your affiliate products, but rather your website. Facebook doesn't allow affiliate links at all, but they are still very lucrative for affiliate marketers. The key is establishing your website as more than an affiliate marketing blog.
Start Earning Today
Hopefully, this affiliate marketing 101 guide has helped dispel some of the misconceptions surrounding passive income. There's a lot of money that is out there, you just need a plan. How you start your affiliate marketing journey will determine how fast you will obtain success.
Find an appropriate affiliate company, brand yourself, and create a vision for your content. For the complete tutorial on starting an affiliate marketing company of your own, click here. You'll find a wealth of information on how to work from home, digital products, useful software, and more!