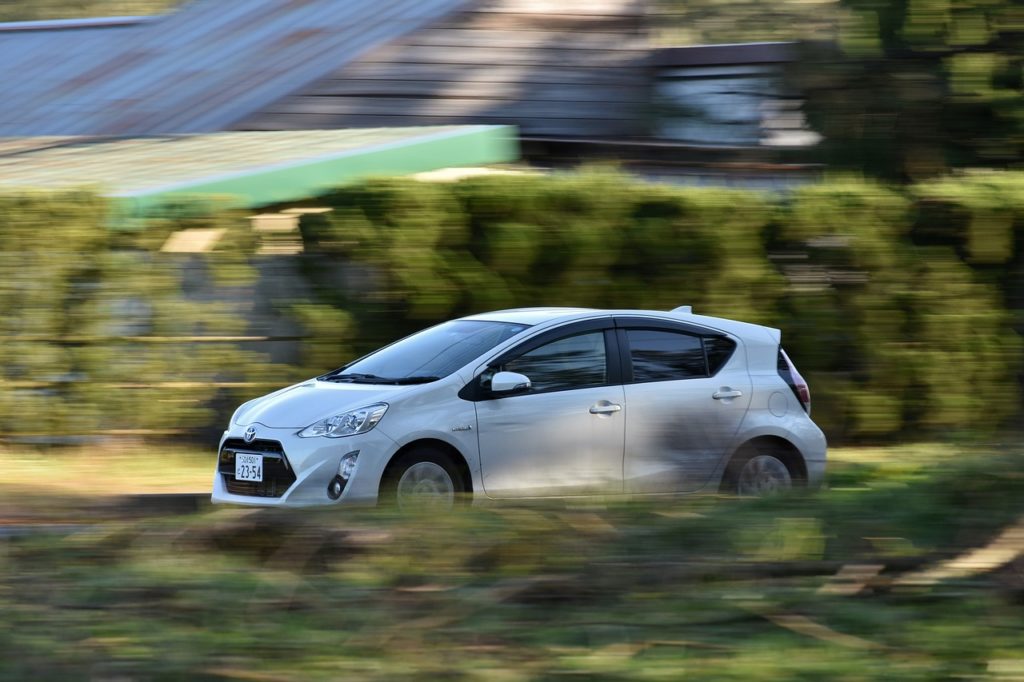 The Ultimate Guide to Selling a Toyota in 2019
Originally posted on https://www.cashcarsbuyer.com/sell-my-toyota/
Are you looking to sell a Toyota? Great news – most of America loves Toyota. No other car-maker embodies qualities like reliability and longevity quite like a Toyota.  What does this mean to you as a seller?  It means that not only are they easy to sell, but you'll likely fetch a fair price as well.
If you're asking yourself: "can I sell my Toyota Corolla?" or "can I sell my Toyota Tacoma?" – Rest assured, you can, and you will.  Over 2.1 million Toyotas sold in the US alone in 2018, this means that finding a new owner for yours should be easy.
Let's take a look at a few things to keep in mind when selling a Toyota, as well as a few of the most popular Toyota models:
These two sites are a great resource when buying or selling a vehicle. As an example, if you're asking yourself: "what do I sell my Toyota Camry for?" – You'll receive a reliable answer. Start by entering your Toyota's model, the trim package, and the number of miles, and it will produce an estimated value. For a Toyota, these guides should be well in-line with what they're worth, and in some cases, they may even be on the low side.
Keep in mind that even a Toyota isn't worth top-dollar if it's in bad shape. Meaning that if it needs a new engine, transmission, or if the body is damaged – buyers will expect a better price. Be sure to get an estimate on any repairs from a reliable mechanic before accepting an offer that seems too low.
Some models are more popular than others, even for a Toyota. Something like the Toyota Venza, a mid-sized crossover that seats up to 7 people, wasn't as well-received as say – a Highlander. The same goes for a specific year, in the case of the Prius, which although a newer model may cost more, it makes up for it with better mileage.
Top 10 Most Popular Toyota Models
The 4Runner has been around since 1984, making it one of the longest-running nameplates ever produced. Regardless of the year of your 4Runner, you should have no problem selling it. If your 4Runner is 1st gen through 4th gen (1984-2009), your best bet is going to be selling it to a private party due to its age. Anything newer than that should fetch a fair price, either selling outright or as a trade-in. 4WD models equipped with either the 4.0-liter V6 or the 4.7-liter V8 (discontinued in 2009) are especially valuable.
The Toyota Camry first arrived on US shores in 1983 and was offered as either a sedan or hatchback. Since then, the Camry has established itself as a favorite among car buyers. Especially for those seeking ample interior space and decent fuel economy. If your Camry is 1st gen through 5th gen (1983-2006), you'll find more luck selling it among private buyers. Popular engines include the 2.5-liter 4-cylinder and the 3.5-liter V6. The Camry is known for being reliable.  Meaning if yours is in decent shape, you should be able to ask a fair price for it using NADA or KBB.
The FJ Cruiser entered the market in 2005. And until production ended in 2014, it was a favorite among Toyota enthusiasts. The FJ Cruiser established itself as an off-road lover's dream. Due to having a high belt-line, beefy tires, and high-water windows. The fact that it's no longer in production, though, makes it highly sought after these days. If your FJ Cruiser is clean, meaning it runs well, has low miles, and does not have any damage. Do not be afraid to ask an above-average price for it. Older models (before 2010) are perfect for selling to a private buyer. Anything newer will still fetch more privately but may be of interest to a dealer as well.
In 2001, Toyota introduced the Highlander to the US market. It was one of the first SUVs of its time to rest on a unibody platform. Making it more comfortable than most rivals its size.  If your Highlander is 1st gen through the first half of the 2nd gen (2001-2010), then private buyers should be all over it. Newer models, especially those that are 4WD or AWD with a 3rd row. Should fetch a fair price privately, or selling outright or trading-in at a dealer. If your Highlander is a Hybrid, you'll have more luck if the miles are average or below.
Arriving in 2000, the Toyota Prius took the world by storm and was the first mass-produced Hybrid vehicle. Never before was owning a Hybrid so easy and affordable. At first, it came in only a 4-door sedan variant, but by 2003 (as a 2004 model), the 5-door liftback arrived. Because Hybrid tech was newer at the time, if you're trying to sell a 1st or 2nd-gen Prius, be sure and have your service records handy. Bonus points if the miles are low. Beyond 2009, though, and you should have no issue selling a Prius. Earlier models will be more valuable to a private buyer, especially if the title is clean.
The RAV4 (Recreational Activity Vehicle), first arrived in 1994 as the first of its kind. Not only was it on a unibody chassis, but it came as either a hardtop, soft-top, and either 2, or 4-doors. The RAV4 was wildly popular from the moment it hit US markets. 1st gen models through early to mid 3rd gen should have no issues selling to private buyers. From 2010 onwards, you'll still get more privately, but dealers will pay fair as well. If you have a clean early model (especially a 4WD), you can easily list it for at or above market value, according to KBB or NADA.
The Toyota Sequoia went on sale in the US in 2000, as a 2001 model year. It was a total hit with consumers and won the North American Truck of the Year award its first year.  1st gen models (2001-2007) are a little old for dealers to be interested in, but you'll have no issue selling privately. If yours is a 4WD model with the 5.7 V8, you're lucky, because those are the most popular.  Be sure to check KBB and NADA for a fair price to list it at, and don't be afraid to ask a little more if it's clean – it is a Toyota after all.
Never before has a small/mid-sized truck been as popular as the Toyota Tacoma. Since it first arrived in 1995, the Tacoma has dominated the market. It was offered initially with three engine options, a 2.4-liter and 2.7-liter 4-cylinder, and a 3.4-liter V6. Today, the Tacoma comes with either an updated version of the 2.7-liter 4-cylinder or a 3.5-liter V6. If you're trying to sell a 1st or 2nd gen (up until 2010), your best bet is through a private buyer. Beyond that, dealers everywhere pay fair for Tacoma's, whether outright or as a trade-in. If yours is 4WD with the V6, know that they are the most sought after.
First arriving in 2000, the Tundra made a massive impact on the truck market.  Never before had a Japanese full-sized truck been available to consumers, and they loved it. So much in fact that it won Motor Trends Truck of the Year award in both 2000, and 2008. If you're trying to sell a 1st gen Tundra, and it's clean, you've got something special, don't be afraid to ask extra for it. If yours is a 2nd or 3rd gen, it's 4WD, has the 5.7-liter V8, is clean, and has low miles. Any dealer would be lucky to have it, though you'll still get more through a private buyer.
The first Toyota Corolla arrived in the US way back in 1966, as a rear-drive subcompact. By 1974 it was the best-selling car in the world. There's a lot of history behind the Corolla. So, if you have an earlier model (1966-1990), you may want to even price it as a classic. Starting with the 9th gen (2000), up until 2010, you'll get more selling it privately. After 2010, if it's clean, private buyers and dealers alike will pay a fair price for it. Be sure to check KBB and NADA to ensure you're listing it for a decent amount. And if it's clean, with low miles, asking a little more is common – and expected.
If You Want to Sell your Toyota Fast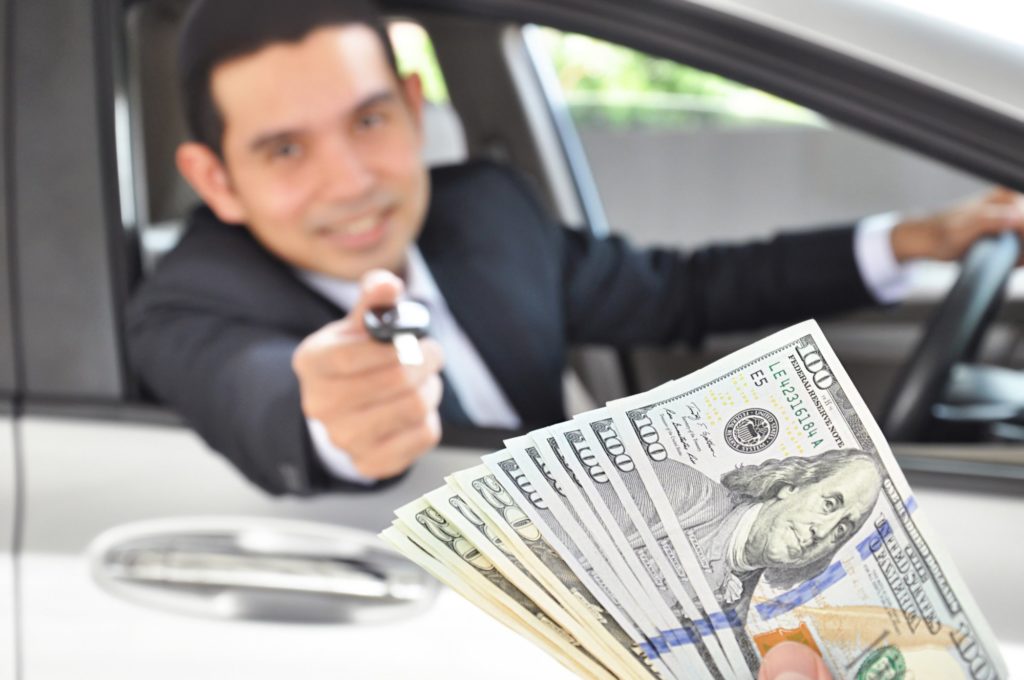 Regardless of which brand of vehicle you are trying to get rid of, some factors make selling one a hassle. Things like haggling with a salesman listing it for sale, meeting up with private car buyers. These can all be a headache that even the toughest among us would like to avoid.
For the fastest solution to selling a Toyota nationwide, without any added pressure, consider Cash Cars Buyers. Our process is simple, our offers are fair, and our payments come fast. Are you still asking yourself: "where can I sell my Toyota?" – The answer is simple, at Cash Cars Buyers.  Find out more at CashCarsBuyers.Com – or contact us today at (844)-663-7286.
If you're looking for a Buy Here Pay Here used car dealer – No Credit, No Problem. Buy here pay here Deals are great something for anybody good or bad credit – Visit our website https://www.buyherepayherelocal.com/
Find The Right Used Car For You. Search By Make, Model, Price, Mileage And More! https://www.bestcarsearch.com/