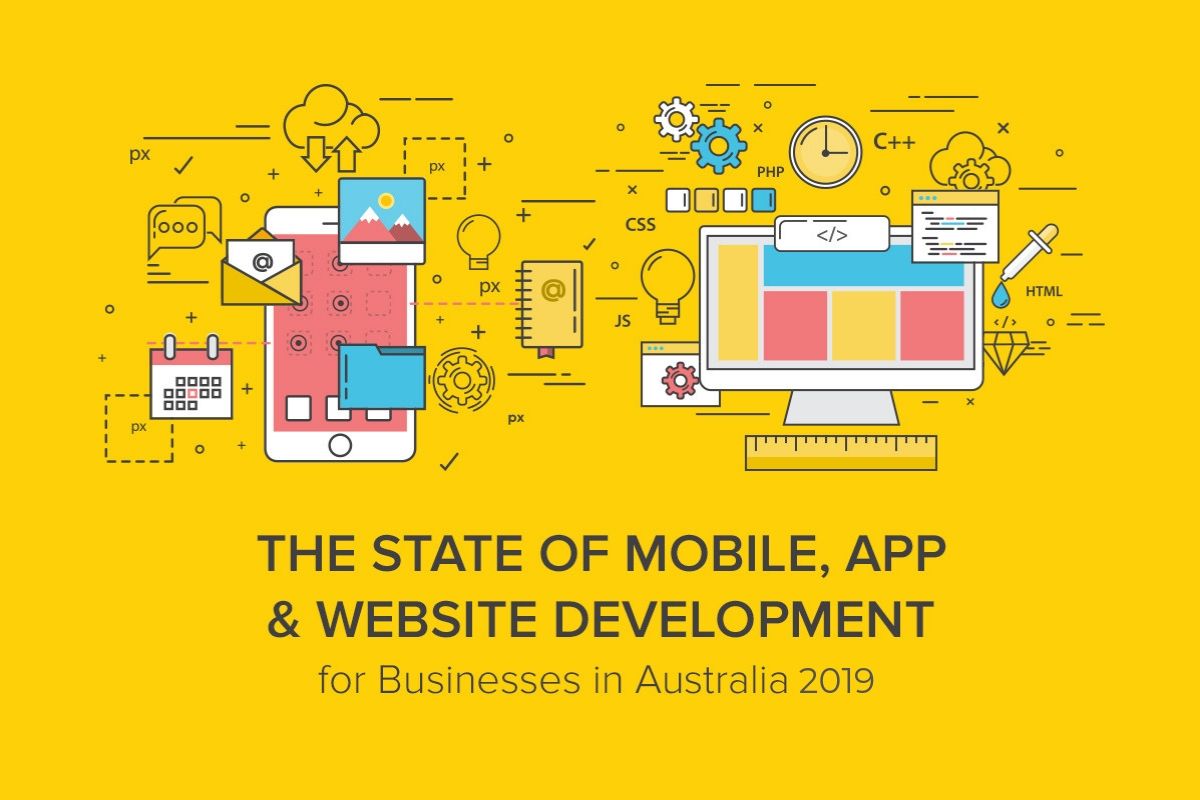 The State of Mobile and Website Development for Business in Australia 2019
Originally posted on https://ebpearls.com.au/website-development/
The first half of 2019 is nearly over and marketers, developers, and businesses alike are scrambling to make sense of what's going to propel web development into the second half of the year.
94% of consumers want a website to be easy to navigate, and industry experts are touting AI as one of the most important factors affecting user experience.
With the industry changing so rapidly all of the time, it can be hard to make sense of the state of mobile and website development.
If you're a marketing manager or CTO, then pay close attention. Here are some of the most important trends in mobile and website development that are changing the landscape of digital development in Australia.
The Rise of Mobile Users and Responsive Design
Responsive design is quickly becoming a necessity for web developers rather than a "nice to have."
Due to the rise in mobile web traffic, designers are realizing the need to ensure their websites are responsive across various different mobile devices.
In fact, according to The Next Web, mobile traffic is driving website development trends in 2019:
There are currently 5.11 billion unique mobile users in the world. This is an increase of 100 million over the past year.
3.26 billion people use social media on mobile devices, and experts say that number will grow by 297 million new years each year. This is an increase of more than 10%.
In general, there are 366 million new Internet users online since 2018.
52% of the global population surfs the web on a mobile device.
What these statistics show is an ever-increasing shift towards mobile internet usage.
This means that responsive design is going to be one of the most important web development trends of 2019, and it will likely stay important for a few years to come.
Google is further compounding this by introducing its mobile-first indexing on July 1, 2019. This indexing will be the default for all web domains.
Algorithms will now use mobile-friendly content to index a website's pages. Mobile-friendly pages are also going to be where Google draws its snippets from when showing search results.
Increased Use of Chatbots for Customer Service
Live chat is one of the most popular features of modern-day website design.
TechJury released statistics that show just how important live chat is for customers and its importance for web designers to consider. Not only are users comfortable speaking to bots, but they actually prefer it!
These stats show that:
75% of users say that prefer live chat versus email or phone support.
44% of online consumers say that having their question answered within a live chat is one of the most important features they desire out of an eCommerce website.
51% of customers want to be able to communicate with a business via their website and they want to be able to access the chat 24/7.
The shift towards live chat support goes hand-in-hand with the fact that more Australians and global internet users crave high-quality customer support.
Companies that are able to design a responsive website that provides users with live chat capabilities across various devices are going to stand out in 2019 and beyond.
However, this is dependent on designers' ability to integrate AI into website design.
According to TechEmergence, chatbots are set to become the number one applications for consumers across all AI integrations by 2025.
Even though that might sound like a lot of hype, consumers seem pretty comfortable with speaking with a bot instead of a human.
In fact, it's their preferred method of contact when it comes to receiving support while browsing a company's website.
Artificial Intelligence Keeps Getting Smarter
Deloitte Australia published its Tech Trends 2019 report. One of their key takeaways was the fact that AI-fueled organizations are going to drive strategy this year.
What's more, is that experts predict that AI is going to continue to increase the possibilities with mobile app development as well.
With artificial intelligence getting smarter, designers can begin to incorporate it into a mobile and web development strategy.
First and foremost, this ties into the chatbot and customer service functions mentioned above.
For small to mid-sized businesses, AI in web development allows companies to provide customers with quick, relevant information without losing manpower.
Nearly half of respondents polled in the TechJury survey above said that they found companies chatbot responses to be irrelevant or frustrating.
This means that AI can help businesses further optimize their chatbots to provide even better customer service.
Using AI for mobile development can also help developers:
Increase deep-learning capabilities that enhance sensor-based recognition within applications.
Learn more about custom image classification and perform difficult tasks with ease.
Build real-time masks that lead to higher-quality face recognition within specific secured or business apps.
AI is set to transform both mobile and web development in 2019, with the overarching benefit being that it allows developers to perform complex tasks with more ease.
It's also worth noting the importance of voice search optimization for businesses in Australia. It's perhaps one of the fastest growing design trends in web design, and it requires businesses to optimize their content for mobile devices.
API-First Design for Streamlined App Workloads
API-first design is one of the tech trends of 2019 that is going to benefit app developers probably more than users.
However, clients who are having developers build their apps can see a reduction in production time. By taking less time, they're lessening the workload. This is one of the biggest benefits when developers use API-first design.
This generally refers to the idea that developers are able to start with the correct APIs first. Then, they can build a product such as a website or application on top of it.
This solves a lot of problems between front-end and back-end developers. The result? A streamlined the workload for everybody involved.
This is pretty revolutionary for app development in Australia. It allows developers to build a solid foundation on which other developers can work off of.
Experts expect this to increase the intricacies that developers can offer users in mobile and website development.
As the Internet of Things begins to require more and more complex connections, this will become more necessary, particularly when it comes to applications used to connect to connected smart devices.
In terms of the future of app development, adopting an API-first design mindset will allow for more growth and flexibility. While it's beneficial for developers, it also places the user at the forefront of the design process.
API first, and then implementation means that you're designing with your end users in mind, and that results in a better end product across the board.
Motion UI Solves Issues with Attention Span
In 2019, the average attention span of a web user is 9 seconds, which is 3 seconds shorter than it was nearly 20 years ago.
There's no denying the fact that our attention span as humans is getting shorter and shorter. So, when it comes to web design in 2019, developers are finding solutions in motion UI.
As they scroll down a webpage, users want it to adapt and change so that they're not looking at static design or information.
This is perhaps one of the lesser-developed trends of 2019. However, it's one that's got front-end developers excited about the future.
What's got them so excited? The fact the motion UI library is currently pretty easy to implement. It works with animation libraries such as Angular and React JS, and it's easy to add SaaS mix-ins in order to control the values of each animation effect.
In terms of website development, this is one of the hottest trends of the year. It's one of the few times in which developers can easily integrate top-quality functions that users are craving.
However, it's still too early to see how users will react to motion UI and whether or not it will become a flop.
People initially thought GIFs were going to be a fad, but they're still going as strong as ever.
It's easy to see website developers overusing the tool over the course of the next year or two as the function develops. This means that developers should work to integrate motion UI in a very careful manner and avoid overusing it.
Getting Started with Quality Mobile and Website Development
Do all of these mobile and website development trends have you aching to redesign your own company's website or build a new app from scratch?
Instead of going at it alone, it's a lot more time and cost-effective to hire a team of professional developers who can handle it all for you.
Here at EB Pearls, we specialize in a variety of development services that include mobile application development, website development, branding, design, and so much more.
Not only do we employ high-skilled developers, but we know a lot about what businesses in Australia need to succeed in the current digital landscape.
Ready to get started? Book a free consultation. We'll chat with you about your needs and see how we can craft a custom solution to achieve your goals.