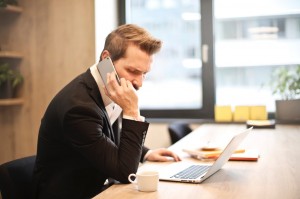 Tips for Responsibly Using Business Loans in the UK
Originally posted on https://articles.abilogic.com/390779/tips-responsibly-using-business-loans.html
Short-term loans can be very helpful if you use them responsibly, the issue is that many people use them for a quick fix to a problem and never get out of their grip. Whether you are trying to get access to more cash flow or pay expansion costs, there's a short-term loan that can provide the ideal solution for your business. To be eligible for a business loan of this kind, you will need to have been running the business actively and trading for a minimum of 18 months. You will also need to earn a turnover of at least £80,000 a year.
Short-Term Business Loans
Short-term business loans are loans you take out to finance your company. This loan term can last anywhere from 3 months to a year and then after that you will need to pay the full balance. It can also be used to get loans between £1,000 and £1,000,000. The actual amount you will be able to borrow depends on your business' financial health, the lender, the reason you're taking out a loan, and what you will spending the money on. Yearly interest rates can vary depending on the lender and your kind of business, but they can range anywhere from five to ten percent. Most providers charge interest on the high end of the scale.
Choosing the Right Loan
According to the site MoneyPug, which is used to find the best short-term loans, there are a wide variety of things you should consider before deciding on a loan for your business. First, you should think about the amount you want to borrow. Keeping the amount to a minimum, you will pay less interest and can always extend the loan if you need to.
Next, you will need to know where you stand on interest rates. It's a good idea to decide what kind of interest rate you can afford before taking out a loan. Think about the length of the loan term because it will have an effect on how much you will be spending on interest.
Third, you should give yourself enough time to repay the loan comfortably. There will be unforeseen circumstances and the shorter your term is the less interest you will have to pay. Finally, make sure you know whether you will be charged an application fee. This depends on the lender but there may be other charges that cover the basics. An administration fee is one example of this. It is best to check with the provider before sealing the deal.
Types of Short-Term Loans
There are many types of short-term loans that may be suitable for different purposes. Term Loans are the most common. They work like a normal personal loan—you'll agree to the terms and the amount of time you have to pay it back with fixed interest. Another is invoice financing. The bank either buys your invoices or lends you funds against the balance of your accounts. Banks will also pay the business a percentage of the invoice at a service charge, which facilitates cash flow.
Asset financing is a loan used to buy or replace equipment for your office, such as computers and machinery. Finally business lines of credit provide you access to a fixed balance of funds whenever you need them. This can help with cash flow when unexpected expenses come your way.
Overall Tips
While this may seem obvious, you should only get a loan for necessary expenses. Short-term loans have a bad reputation because of the way people use them. Only take one out when it will be worth it. You should also make sure to keep track of your due date and always pay them off before it to avoid fees and interest hikes. You should only borrow money you can pay back and always familiarize yourself with the terms and conditions of the loan. If you take out a short-term loan for unexpected expenses, make sure to pay it back right away.
The general rule for short-term loans is to only take them out when they are worth it and to always pay it back as soon as you can. If you use them right, short-term loans can really help bolster your business and take it to a whole new level.