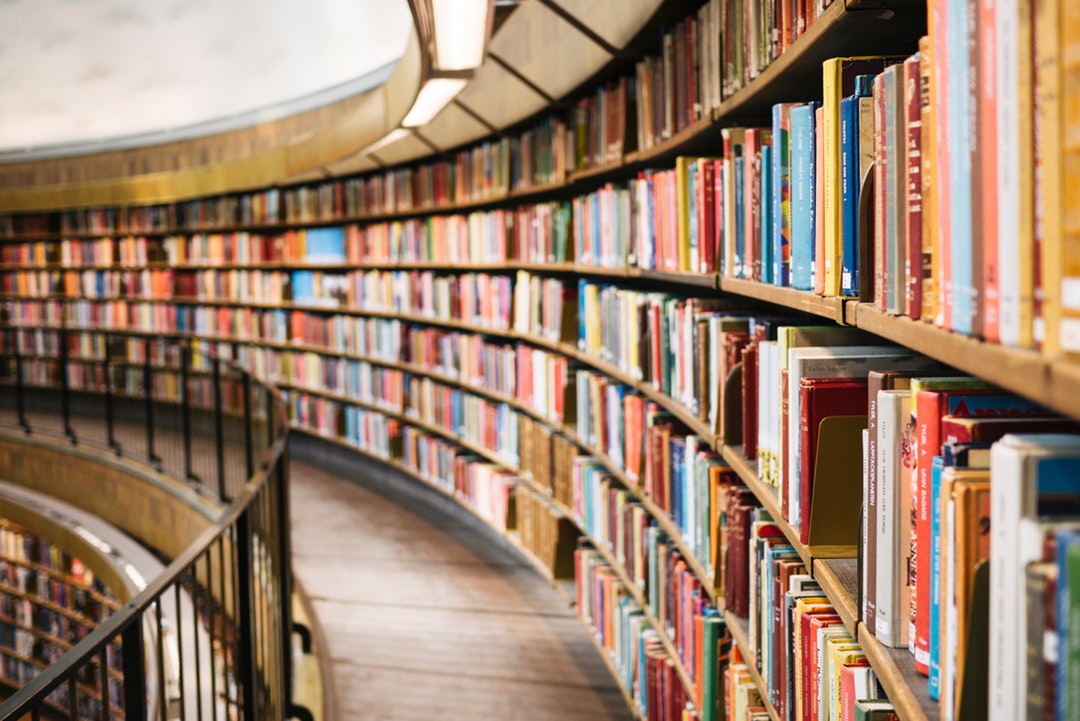 The Most Expensive Book in the World and 7 Bonuses
Whether you prefer to read via screen or can't live without the pleasant odor of a new book, the book industry has never been healthier.
Experts believe that by 2020, the industry will reach an impressive $123 billion in sales.
Think you pay a lot for books? Think again!
Read on to learn about the most expensive book in the world and seven others.
1. The Most Expensive Book in The World: "Codex Leicester" by Leonardo da Vinci — $30.8 Million
How much would you pay to experience a true, centuries-old piece of history? Several wealthy auction-goers in 1994 found themselves asking that very same question.
Yet despite competitive bids from many, it was Microsoft founder Bill Gates that ultimately walked around with this journal by the mathematician, inventor, scholar, and painter Leonardo da Vinci.
So what makes "Codex" so valuable?
Aside from its author, the brief journal was hand-written by da Vinci himself, making it one of the most personal and rare historical documents in existence.
Scribblings include information on fossils, hypotheses about astrology, and philosophical musings. If you'd like to experience it for yourself, you're in luck!
Gates was more than willing to share his prize with the world. He later went on to include scanned pages from the journal as Windows 95 screensavers and is currently working on Codescape, a touch-screen based interactive exhibit on the Codex.
2. "Book of Mormon" by David Whitmer and Joseph Smith — $35 Million
We know what you're thinking — wouldn't the price make "Book of Mormon" the most expensive book in the world?
Well…yes and no. The answer is a little complicated and depends on your definition of what constitutes a book. Also, by today's standards, Bill Gates paid a little over $500 million.
Aside from the price discrepancy, this version of "Book of Mormon" is a manuscript from a printer instead of a full-fledged version of the spiritual tome.
Still, as of now, it's the most expensive piece of writing this century, with The Church of Jesus Christ of Latter-day Saints purchasing the manuscript for $35 million.
Previously, the book belonged to the Whitmer family, the descendants of David Whitmer, who co-founded the church.
3. "The Gospels of Henry The Lion" by Unknown — $20.7 Million
The frustrating and enticing thing about "The Gospels of Henry The Lion" is that no one quite knows who wrote it. In fact, much of its origin is mysterious.
What we do know, though, is that the historic book was intended to be a centerpiece at the altar of the Virgin Mary in modern-day Brunswick Cathedral.
The piece has gained worldwide acclaim for its beautiful artwork depicting the titular leader's strength.
Currently, the book resides in a German library.
4. "Bay Psalm Book" by Richard Mather, John Eliot, and Thomas Weld — $14.2 Million
If you paid attention in your high school's history class, you know all about this book. For those who need a quick refresher, "Bay Psalm Book" holds a special significance in American history.
According to popular belief, this collection of religious writings was the first book ever printed and published in the U.S. and was used in church services throughout the early colonies.
As of this writing, only one of the 11 remaining copies was sold, though many expect remaining copies to hit auctions at some point in the near future.
5. "The Canterbury Tales" by Geoffrey Chaucer — $7.5 Million
There's a good chance that you read Chaucer's classic collection of comedic parables during your school days. And whether you loved or hate it, there's no arguing that it's a classic.
But we bet you didn't know that first edition copies are still around.
In 1998, Christie's auctioned off one of the last remaining first prints of the book. The tome sold for an astonishing $7.5 million and made headlines around the world.
6. "First Folio" by William Shakespeare — $6.1 Million
Typos are a writer's worst enemy. Even the most talented of scribes is prone to error every now and again despite their best efforts.
Yes, even the Bard himself!
When we think of Shakespeare, we often think of his wit and well-crafted characters. But "First Folio" goes to show that even the "Hamlet" writer wasn't above grammatical errors and misspelled words from time to time.
And though you can pick up a copy of "First Folio" online at Amazon or Just Kindle Books, a surviving original copy of the collection came to light several years ago.
The book hit auctions in 2016, selling for around $6 million.
7. "The Tales of Beedle the Bard" by JK Rowling — $3.9 Million
When JK Rowling announced that she was retiring everyone's favorite boy wizard and bringing the saga of Harry Potter to an end, the world couldn't believe it.
Yet Rowling had a trick up her sleeve, to continue the legacy of the wizarding world.
The first new tale in the post-Potter era is "The Tales of Beedle the Bard," a book mentioned in "The Deathly Hallows."
But the exciting announcement came with a catch: Rowling would wait to release the book through mainstream publishers, instead auctioning off a single copy containing handwritten notes and drawings.
To date, only seven first-edition copies exist.
8. "Action Comics #1" by Joe Shuster and Jerry Siegel — $2 Million
"Action Comics #1" is a rather unassuming little anthology. But among the tales of vigilantes and bad guys is an unassuming story about a superhuman man with impossible powers.
A Superman, if you will.
Indeed, the first edition of "Action Comics" marks the world's introduction to The Man of Steel himself!
Though reprints exist, a first-print, near-mind version of the comic went up for auction in 2018. By the time the auction concluded, the total cost of the first edition comic totaled a little over $2 million, making it the most expensive book (okay, comic book) in the world.
The Most Expensive Book And More: Final Thoughts on These Expensive Masterpieces
There you have it book lovers, eight of the world's priciest published pieces, including the world's most expensive book.
Are you thinking of writing a book yourself? Maybe your writings will fetch millions of dollars one day!
In the meantime, you can learn how to promote your brand new self-published book by checking out this blog post.