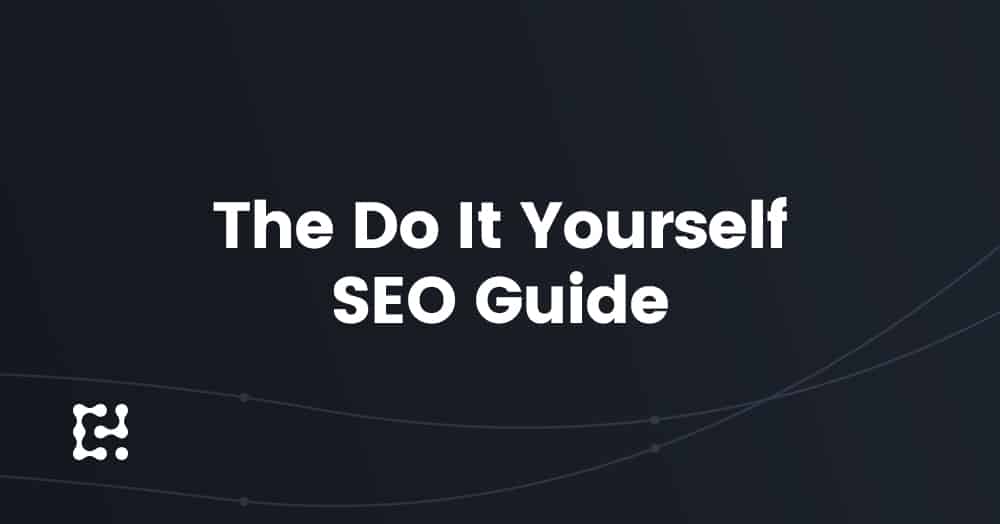 The Do It Yourself SEO Guide
Originally posted on https://patternseo.io/blog/the-do-it-yourself-seo-guide/
You've heard about the importance of "SEO" — short for "search engine optimization" — but you're not exactly sure what it is.
In a nutshell, SEO is everything that you do online to ensure that your website — and all of the internal pages within it — rank as high up in the search engine results as is possible.
Since the first page of Google gets over 70% of all clicks, if you don't make it to the top, chances are good that your target market will end up doing business with your competitors instead of you.
We know you don't want that to happen.
But how can you improve your website's overall SEO score? What exactly does it take to not just rank high in the search engine results, but also increase the overall number of sales, amount of web traffic, email subscriptions, and even social media followers that your website generates?
Most of all, is do it yourself SEO possible?
In this post, you'll find out the answers to all of these questions.
We'll teach you how to do SEO yourself, and also fill you in on where you can work with an organic SEO consultant who can get you results even faster.
Understanding Keywords
If you want to learn how to do SEO yourself, the very first thing you need to understand is the concept of keywords.
Keywords are the words and phrases that people type into search engines like Bing, Google, Yahoo, and others in order to help them find what they're looking for online.
Each industry, business, and individual online shop has certain keywords that the majority of their target market types online when looking for the products or services the business offers.
So, if you're a flower shop, your market might type in keywords like "best flower shop near me," "same day delivery florist," or "flower bouquet delivery Mother's Day."
You can find out the most popular keywords for your industry using tools like this free option. Then, you should include those keywords naturally in your blog and website content.
This helps to make sure that the people who are the most likely to do business with your company in some way end up on your website.
Other Keyword Tips
Keyword optimization is, far and away, the most essential part of do it yourself SEO.
But it's not as simple as just putting the top keywords in your content and waiting for the money to roll in — far from it.
First of all, if you're a smaller/local flower shop, those huge flower companies will also be using the same popular keywords/keyword phrases that you're trying to rank for. These chains will likely capture all of the traffic for these keywords, and if you focus on ranking as number one for a broad keyword like "florist" or "flower shop," you'll just end up wasting your time.
Instead, think about the keywords that these competitors aren't as likely to use. Often, this includes references to your city, state, neighborhood, or even nearby landmarks. If you have special services, like hospital deliveries or unique add-ons to your bouquets, include those in your keywords.
You also need to know where to put these keywords.
Image file names, headers and article titles, photo captions, and even your URL address are all great places to "sneak in" keywords.
The Technical Stuff Matters: Understanding Dwell Time
If you want to outrank your competition, understand that your dwell time — the average amount of time that visitors spend on your website — will impact your rankings.
Though of course, your first goal will be to encourage people to make a purchase or book an appointment on your website, the secondary goal is to keep them on it for as long as possible.
Why? Because sites with higher dwell times rank higher.
Search engines "think" that, if lots of people spend a longer than average amount of time on your site, it must be because your website has helpful and current information.
So, what can you do to improve your dwell time?
Start by making sure your site loads as quickly as possible — an essential step, as about 40% of consumers will click away from a site that takes longer than two or three seconds to load.
To speed up your website, get rid of excess plugins, eliminate autoplay features and pop-up ads, enable browser caching, and even optimize your images for faster loading time.
Mobile-friendliness also matters a great deal, as more people now access the Internet on mobile phones/tablets than they do desktop computers. Use this free test to ensure that your website loads entirely and quickly on a mobile device.
To improve mobile friendliness, ensure buttons are large enough to be pressed by fingers, disable endless scrolling, and even consider making a separate mobile version of your website. You should also compress your images, turn on autocorrect/autofill features for forms, and conduct frequent mobile testing.
Target Your Local Market
So far in this post, we've talked mostly about the importance of general SEO.
But local SEO is just as essential. In fact, depending on the specifics of your business, especially if you offer some kind of service, it may be even more important.
You need to get your website in front of the eyes of your local audience.
So, how can you make that happen?
First of all, include references to your location in your keyword phrases. Even just putting the names of the cities and states in which you do business can make a huge difference — but think bigger. Include blog posts on current local events and festivals, write about local issues, and even put links to other local businesses (non-competitors, of course) in your website content.
It's especially key that you also claim your third-party business listings, like your Yelp or Google My Business pages. You should include photographs of your storefront and merchandise in these listings, along with transportation options, information about parking, your store hours, payment methods, and anything else you'd like.
Remember: if you don't claim your listings, one of your competitors can and probably will.
The best part about these third-party listing is the fact that past customers can leave reviews for your business. Since over 90% of shoppers read reviews before they decide to work with a company, you need to give them something to look at to determine if they want to work with you.
You should also frequently read and respond to these online reviews — whether they're positive or negative.
Quick Tips for Do It Yourself SEO
Now, let's do a quick roundup of some quick do it yourself SEO tips that will help to keep visitors on your site, attract your target market, and allow you to climb to the top of the search engine ranks.
Include a Google Map on every page of your website. This helps consumers who are on-the-go already get simple directions to your store.
Make sure you optimize your keyword phrases for voice search. Use a few keyword phrases that take the form of a "who, what, where, when, why, how" format to better mimic the questions people will ask voice search tools like Alexa.
Update your blog as much as you can. Even adding a blog post tells search engines that you've recently updated your website, which means a higher search engine ranking.
Include links to your social media accounts on all of your site's internal pages and your home page.
Link back to your older blog posts in your newer blog posts — but only if past posts are relevant to the current topic at hand. You should also include internal links to any product or service pages in your content.
Use popular marketing tools to help you optimize and analyze your site.
Want to Work with an Organic SEO Expert?
We hope that you've found this do it yourself SEO guide helpful — but we certainly understand that, in addition to inspired, you may also be feeling a bit overwhelmed.
You may not have the time, the technical talent, or even the creative skills required to create your website and constantly update it with new content. You also don't know how to account for changes in the Google and other search engine algorithms — which, by the way, happen all the time.
You also want to be sure you can stay on top of the next big thing in SEO.
These are all excellent reasons why you may want to consider working with professional SEO services — and we're here to help make that happen for you.
Whether you need assistance with link building, content creation, reputation management, or anything else in the world of SEO, you can count on us to give you the best service possible.
Reach out to us today to learn more about what we can do for you.