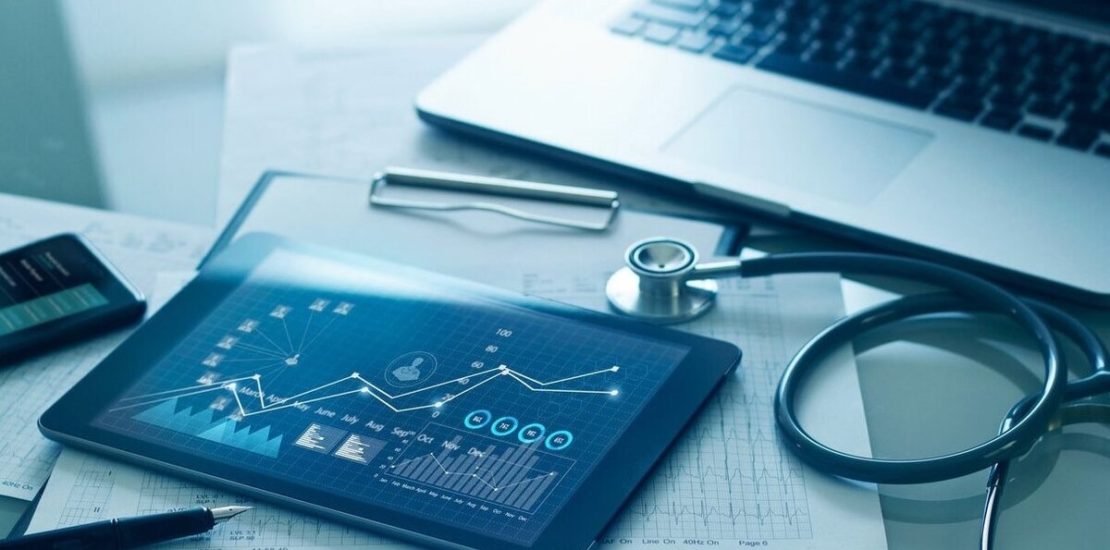 TIPS FOR SUSTAINABLE MARGIN IMPROVEMENT
Photo from Getty Images
Originally Posted On: Tips for Sustainable Margin Improvement | Improve Healthcare Margins (apogeesystemconsultants.com)
If you are a business leader or CEO, profit margins should always be on your radar. This is true whether you are in the food industry, retail, healthcare, or any industry in between. Profit margin is a metric that indicates how much actual profit your company or business makes. In other words, it is the percentage of net income generated from a company's revenue.
Good business leaders and CEOs are constantly trying to improve their margins because if margins aren't rising, the business probably isn't thriving. Without exploring ways of increasing the profit margin, businesses may be unable to manage sustained growth or provide an effective service. Margin improvement is significant for hospitals and healthcare clinics, which have experienced some of the lowest margins the industry has seen.
WHY LEADERSHIP SHOULD CARE ABOUT SUSTAINABLE MARGINS

The field of healthcare is composed of hard-working individuals motivated to help others. Most, if not all, healthcare workers are in the industry because they genuinely have a desire and perhaps feel a calling to make people's lives better. This is true for surgeons and administrators alike, for individuals wielding scalpels and sutures and those with spreadsheets and care plans. In both cases, the goal is to utilize resources effectively to provide quality patient care.
Developing and maintaining a plan for sustainable margin improvement is essential if facilities are to continue caring for patients in the way they should. Before the pandemic, US hospitals nationwide were barely making a profit. With COVID-19 cases on the decline as vaccines continue to roll out, many hospitals and clinics will likely find themselves back in that position.
Net profit margins in hospitals and healthcare clinics have been declining every year, with nearly 50% of hospitals losing money. The worst-performing hospitals have net profit margins at negative 7%, while some of the most profitable hospitals have profit margins that merely hit 4.5%. We can put these numbers into perspective by comparing them to the average margins of other industries. With some of the lowest margins in retail, alcohol and sporting goods industries have topped 35.64% and 41.46%, respectively. These numbers are already significantly higher than those of the healthcare industry, and they are at the low end in retail. At the other end of the spectrum is the jewelry industry. Jewelry has some of the highest margins in retail, maxing out at a lofty 62.53%.
WHY ARE HOSPITAL MARGINS SO LOW?
Several trends are driving the decline in hospital and healthcare clinic margins. The first of these is that the cost of healthcare is rising much faster than the consumer price index. Other contributing factors include higher supply chain costs for products such as pharmaceuticals, devices, implants, and other necessary products; defensive medicine, lack of evidence-based medicine to ensure doctors are providing the most effective care; increasing demands for higher-end technology and equipment; outdated strategies that use investments like new buildings to attract patients; hospitals shifting more costs to workers. These trends, among others, contribute to the rapid decline in profit margins and pose a real threat to healthcare providers and hospitals. If these trends persist, margins will continue to decline, and many hospitals and clinics will find themselves unable to complete their mission.
HOW TO SUSTAIN CHANGE IN HEALTHCARE MARGINS

Photo from Getty Images
Figuring how to increase margins and standardize healthcare delivery can be difficult in a field that is constantly in flux. Ever-evolving patient preferences, health plans, and private equity firms force the healthcare industry to constantly adjust and readjust. The stakes are high. These businesses must make sustainable changes to long-term growth and safeguard the continued ability to deliver high-quality care. Two strategies health care providers can adopt are:
1. ADOPT A CLINICALLY DRIVEN, TECHNOLOGY-ENABLED SYSTEM
When attempting to improve margins, it is important to analyze the entire structure, including workforce and supply chain, and to ensure quality is not sacrificed for margin anywhere along the way. It is also critical to identify areas of potential improvement and implement a framework capable of maintaining and advancing positive results. Analytical technology can manage these tasks in a streamlined, error-free manner, while converting the data into concrete, actionable business insight.
2. FOCUS ON "STEWARDSHIP"
Nearly everyone working in healthcare has some sense of calling to help others. As a doctor, it is almost impossible to give patients the kind of care they need without the resources provided by the hospital or clinic. Unfortunately, many medical professionals are criticized by administrators and staff for squandering hospital resources and wasting money. Medical professionals are more likely to care about reducing costs if they understand their role as stewards of the company's resources. Establishing the idea of stewardship can help link a doctor's desire to provide quality care with their duty to be an effective steward of the resources at their disposal. When this link is established, and a clear understanding of the current economic situation is established, doctors and staff will be more willing to reduce supply costs.
HOW TO SUSTAIN PROCESS IMPROVEMENT
The real question is not so much how to make changes; it is how to sustain them. Sustained improvement is the key to success.
Strategies for sustained improvement include:
Utilize technology for data analysis and to keep everyone connected and able to report problems easily.
Establish the idea of stewardship" so the whole team feels responsible for improving the economic situation, not just administrators.
Constantly measure the impact of new changes, including how they affected cost reduction, revenue, time spent, worker safety, reliability, efficiency, and sustainability.
Focus on small changes. The "go big or go home" mentality does not apply here. Significant changes are often not sustainable over time, take longer to implement, and leave more room for mishaps. Small changes can be made quickly and will allow your team to reap the benefits almost instantly.
Hire IT business consulting experts to streamline the process.
LOOKING FOR PROFESSIONAL HELP TO IMPROVE YOUR MARGINS?
Photo from Getty Images
Apogee System Consultants has the skills and resources to help you create and implement a system to increase your business's profit margins and provide assistance using information technology to track data. We have deep experience with helping healthcare providers assess their revenue cycles to help their organization become more profitable.