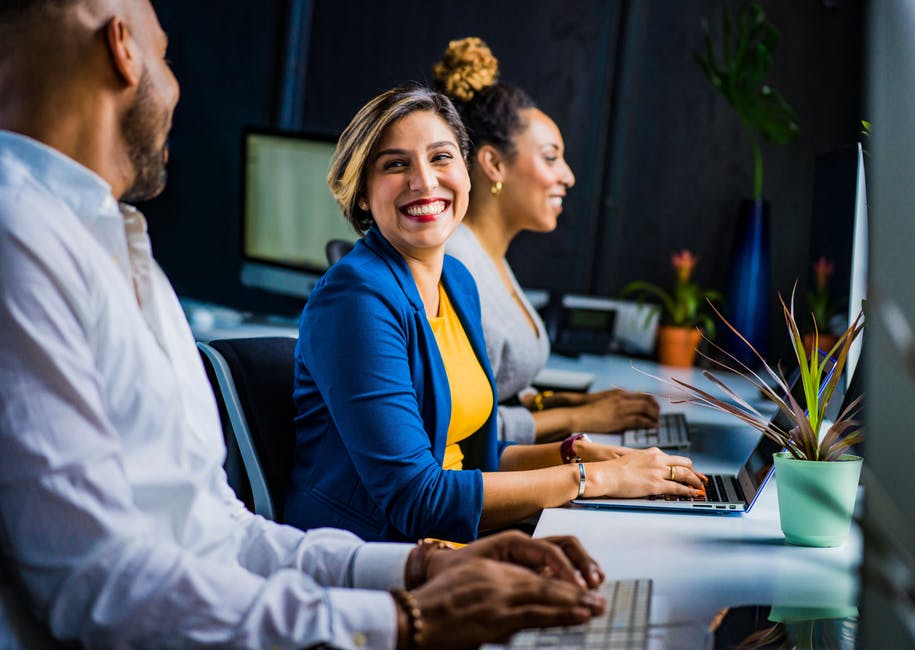 The Different Levels of IT Support: Which Type of Computer Support Is Right For You?
Originally posted on https://www.ablcomputers.com/2019/09/29/the-different-levels-of-it-support-which-type-of-computer-support-is-right-for-you/
Did you know that between 2005 and 2019, there were over 10,000 recorded computer breaches related to identity threat?
There's a growing threat of cybercrime from hackers and ransomware attacks. It's at times like this that you need an efficiently functioning computer support team to protect you from threats.
This is only one of the services that a professional IT team can provide. They can care for the smooth running and installation of hardware and support thereafter.
Computer support is often divided into 3 or 4 different levels. Each level has its own level of expertise. Generally, technical issues are "escalated" to a higher level if a lower level cannot satisfactorily correct them.
With so many computer support services available, which level of support could your company benefit from?
Level 1 Support
Level 1 has many many names; "helpdesk", "first-line support," amongst others. Essentially, these are the first people you will call when you have a computer issue.
They will typically be the team that'll remote access your computer to assist you when you encounter a problem. They should be able to contact you and identify your problems within 1 hour of reporting.
They'll field almost all calls. This is because they can resolve most small issues independently. This may include password resetting, replacement devices, and other basic problems.
Helpdesk workers realize that time is money. This means personnel should be available at all times to ensure the smooth running of software.
Level 1 support teams are able to resolve about 80% of user problems. However, they play an important role in resolving more complex problems.
While researching user issues, they're actually gathering key information. This information will expedite the resolution of the issue by a higher level team.
Because of this, level 1 teams are skilled communicators and will document all issues. These are then passed on when issues are escalated to level 2 or higher.
Level 2 Support
The role of level 1 support is to resolve simple issues and separate them from complex ones. Level 2 will deal with these complex issues. Often, level 2 workers are more experienced than level 1 ones and so are more expensive to employ.
Also known as administrative level support, they'll examine problems and the methods employed to resolve them or work around them. They're also often responsible for basic network permissions and the security of the network.
They'll have access to a deeper knowledge base of solutions and workarounds. Because of this, they can provide a more effective range of solutions than a level 1 worker. In resolving problems in this way, they're also educating the level 1 worker, who will be able to use the fix to help other users.
In the case where the issue is not resolvable, they'll mark it as a bug and log all occurrences for reporting to the software developers.
On the basis of this, they'll calculate the time needed to correct them or determine whether they should escalate it further.
Level 3 Support
Once level 2 has identified the issue and clarified that there isn't an available fix, they may escalate it to level 3. Level 3 technicians are often the most skilled and in IT terms, educated workers on staff.
They'll approach the problem from a root cause perspective. This means they understand the core workings of software and may be able to manipulate the program at a code level. For this reason, the majority of issues do not reach level 3.
Level 3 support is also responsible for the development of software solutions. This may include the creation of workflow solutions that do not exist in the company. This is because of their ability as developers.
They understand the architecture of the company's IT infrastructure and so are in the best position to effect change in it at a profound level.
Level 4 Support
Level 4 does not exist in most companies. In many cases, level 4 support only exists in terms of support from outside companies or vendors that provide software or deep ongoing support for an aspect of the company's IT infrastructure.
Level 4 is often referred to as "vendor maintenance." This is because issues that level 3 teams escalate to level 4 cannot be resolved within the company. Hence, the issue's escalated outside the company to the developers or sellers of the software.
As part of an ongoing service contract for the software or a technical warranty document, the vendor will be obliged to provide support or solutions for their product.
An example of this would be a company that purchases hardware or software from Apple or Microsoft and subsequently discovers a flaw. The company may not have the expertise or permission to correct the flaw. It's escalated from the company's level 3 computer support team to Microsoft to correct.
Level 3 teams are generally very highly experienced and can accurately and efficiently describe the nature of the problem. They can communicate in a way that'll help the vendor to grasp the issue quickly.
Computer Support to Meet Your Unique Needs
Because there are many levels of service available, you'll need to evaluate your situation to identify which one will meet your unique needs. A managed IT support provider will be able to assist you with these evaluations.
We are an experienced computer support provider that leverages our 20 years of experience to resolve problems for our clients.
We understand that in the financial world, computer problems that cause work to slow or stop are unacceptable. If you would like a better level of service, why not contact us or read our blog to see what we can do for you?