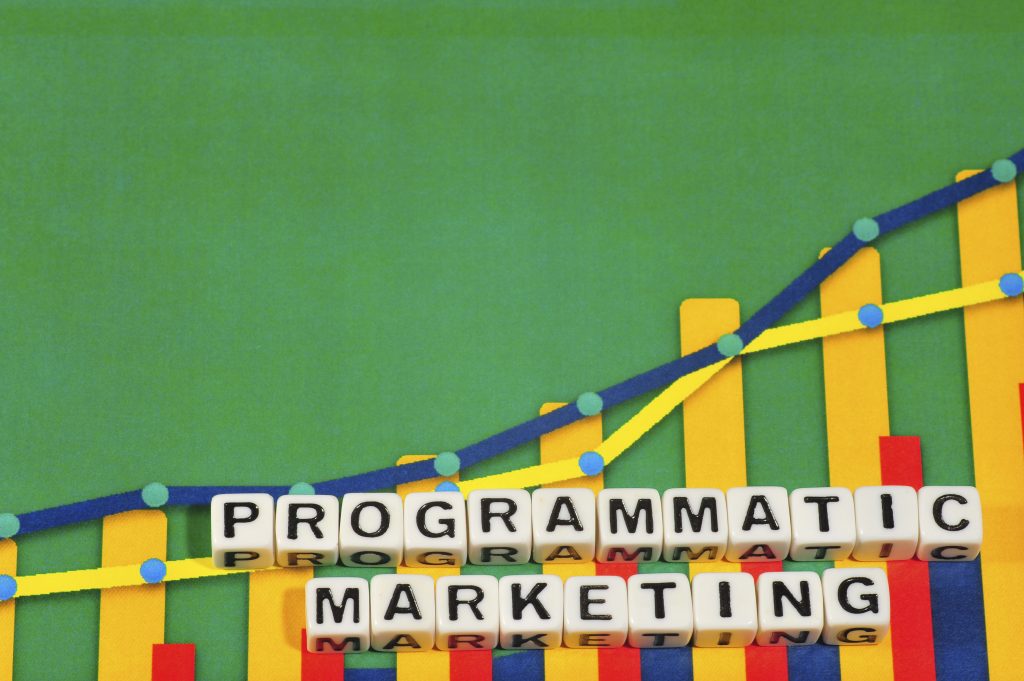 The Benefits of Investing in Both Programmatic Display Marketing and SEO
Originally posted on https://mediashark.co/the-benefits-of-investing-in-both-programmatic-display-marketing-and-seo/
Every advertising approach needs balance. Click here to learn how your business can benefit from both programmatic display marketing and an SEO strategy. It's estimated that by 2020, 80% of all advertising will be automated. It's also believed that the remaining 20% will always need human input for things like storytelling and branding.
Programmatic marketing is taking over the realm of digital marketing.
New technology has changed how marketers approach digital advertising. Some of these advancements include artificial intelligence, targeting strategies, and process simplification.
Did you know that you can immediately save time and target the right audience with one click? And organically grow your business over time?
It may sound too good to be true, but it isn't.
Keep reading to learn more about the automatic digital marketing strategy smart marketers are using to produce long and short-term results.
What Is Programmatic Marketing?
Programmatic digital advertising is an automated approach to purchasing digital ad space. The system works by automating the bidding process and targeting a specific audience.
The idea is that you spend less time focused on the ad buying process. This gives you more time for creating high converting advertisements.
The software does the rest for you.
Well. Most of it.
Programmatic Advertising Trends Today And In The Future
In 2014, 55% of all digital display ad spend was used for programmatic advertising. In 2018, that percentage increased to 82%. Technical software developments have made purchasing ad space easier than ever.
In the United States, programmatic marketing accounts for over 43% of mobile digital ad display revenue. This number increased from less than 10% in 2013.
Mobile automated ads are changing the way consumers interact with digital advertisements. The result? Increased ad revenue and a better user experience.
The Bottom Line
Automated display ads target specific audiences delivering a hyper-relevant ad experience. As a result, ad revenue has skyrocketed. It makes sense that marketers are allocating more of their budget for programmatic marketing.
Programmatic Display Marketing Provides Immediate Results
The second you join an ad exchange and place your bids, your ads are live. Because of this, you can start seeing targeted traffic immediately.
Unlike SEO, it takes little time for programmatic marketing to produce results.
What Is SEO?
SEO, or search engine optimization, is a process of optimizing website content to rank higher in search engine results. Google wants to give its users the best experience possible. They do this by putting the best and most relevant content in front of the right people.
There are four major differences between SEO and programmatic marketing.
1. How Long It Takes To See Results
Performing SEO won't increase targeted traffic overnight. But, programmatic advertising can. SEO is a long term game whereas display advertising is immediate.
2. The Cost Of Receiving Traffic
Most display advertising uses a PPC, or pay per click, model. You decide how much you're willing to pay every time someone clicks your ad. This can be great if you're able to convert your new traffic into paying customers.
But, it could also mean wasting money if you're not careful.
Unlike PPC, SEO and organic traffic from search engines are free.
3. Where Your Content Appears
One of the advantages of programmatic display ads is they show up anywhere within your ad exchange network. With SEO, you're limited to appearing in search engine results.
Additionally, paid ads appear higher in search results. They usually appear at the top of the page which can lead to more click-throughs.
4. The Type Of Traffic You're Targeting
Programmatic display ads tend to focus on those at the end of the buyer's journey. Since you're spending money, you want to ensure you're getting a return on your investment. So, most programmatic display marketing focuses on driving sales.
On the other side of the coin, SEO can target consumers at any point in the buyer's journey. You can create different types of content to meet your potential customer wherever they happen to be.
SEO Is A Long-Term Game: Why Should I Care, Today?
Your SEO investment today will pay off down the road.
Over 65,000 Google searches are performed every second. That's 5.6 billion searches a day. And no, that's not a typo.
Pages listed on the first page of Google get approximately 91.5% of organic traffic.
The key to successful digital marketing is showing up where your audience is. Your audience is likely using search engines to find the information they need. If you're not on the first page of search results, there's a 1/10 chance of them seeing you.
Getting to the first page of Google takes time. That time is going to pass anyway, so your best bet is to start right now. In six months to a year, you'll start seeing results.
But that won't happen if you don't start now.
The Benefits Of Using Programmatic Display Ads And SEO
As mentioned earlier, display ads are effective immediately. This brings in targeted traffic while you invest time and budget on your long term SEO strategy.
Over time, your organic traffic will increase. And you'll still be receiving hyper-targeted traffic from programmatic marketing as well. You'll be able to cater to your audience whether they want to learn more or buy something from you.
Targeting potential customers in every step of the sales funnel is going to make a huge difference in the number of people you're able to convert. Delivering the right content to the right people at the right time in their journey is the mark of superb digital marketing.
Interested In Implementing Programmatic Marketing And SEO?
Media Shark knows every business is unique and therefore understands how important it is to develop unique solutions. Cookie-cutter strategies or blanket templates aimed at helping everyone but end up helping no one are out of the question.
Whether you're interested in programmatic marketing, long-term organic traffic, or a combination of the two, experts will work with you to develop a solution for your specific needs.
Check out the services page to learn more about how Media Shark can help you help your business. The dedicated team of experts knows what it takes to get REAL results leveraging the newest technologies in AI and behavioral targetting.
Get in touch today to get started!