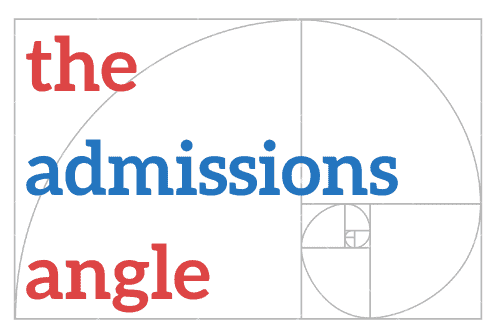 The Admissions Angle Dispels Four Popular Myths About College Admissions
For students and parents preparing to apply to college, a strategic approach is crucial.
FOR IMMEDIATE RELEASE
New York City, NY, January 22, 2023— With college admissions more competitive than ever, it's easy for high schoolers and their parents to feel overwhelmed. The Admissions Angle is an independent educational consulting group specializing in competitive college admissions. "I've helped hundreds of families apply to colleges over the past decade, and I've seen the same misconceptions repeated year after year," says Alex Loveless, The Admissions Angle's co-founder and Executive Director.
Myth: Colleges only care about your GPA and test score.
"When it comes to competitive colleges, admissions officers have come to expect near-perfect grades and high test scores," Alex explains. "But in a stack of competitive applications, how can yours stand out?" The Admissions Angle encourages its students to cultivate an Angle that drives their application materials and select activities and competitions that support this Angle. "Your materials need to tell a story, not just about who you are, but about what moves you and how you want to leave your mark on the world."
Myth: "My mom's friend's kid did (insert activity here), so that's why they got into (insert school here)."
"Every year, parents come to us believing that one activity is the key to college success. Debate, Model UN, Student Council, you name it." Instead, Alex explains, colleges are looking for intellectual curiosity, academic vitality, and concern for their community. "Admissions officers are asking the question, 'what have you done to improve your school or community?' Oftentimes, this manifests in unconventional projects, leadership opportunities, and blazing your own trail."
Myth: "Other kids are doing their applications on their own."
Although it is seldom talked about, some estimates suggest that more than half of high school students receive professional help on their college applications. "Most high school guidance counselors are overburdened, responsible for helping hundreds of students apply to college. It's impossible for them to give the same care and attention to each application that an independent consultant can." However, Alex explains, parents are reluctant to admit when they've received help for their student. "When a student gains admission to a top college, the assumption is that they've done it on their own. But for many students who are accepted to top-20 schools, this is far from true."
Myth: "It's too late to get help."
While some students begin working with mentors as early as eighth grade, The Admissions Angle begins working with students even at the start of their senior year. "It's never too late to invest in excellent college applications. The school where a student earns their undergraduate degree affects all kinds of opportunities, from the quality of education to internship and career opportunities." Wherever you are in the process, it's worth speaking to a professional to make sure you're on the right track. "Students who work with educational consultants are not only more likely to receive admission to more reach schools but also to receive more generous offers of merit-based financial aid from target schools."
About The Admissions Angle:
The Admissions Angle is an independent educational college admissions consultant based in New York City. To learn more information about college admissions grades or what students should be focusing on during their second semester junior year, visit www.theadmissionsangle.com.
Contact Info:
The Admissions Angle
www.theadmissionsangle.com
Originally posted On: https://syndication.cloud/the-admissions-angle-dispels-four-popular-myths-about-college-admissions/