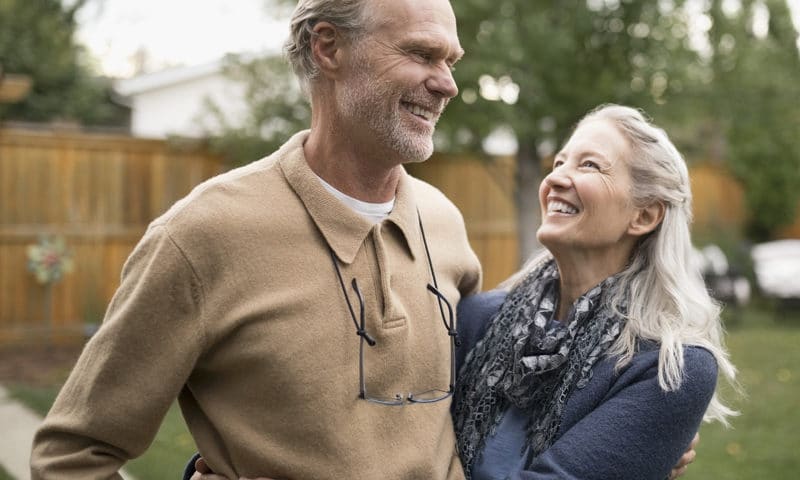 Best Way to Get All on 4 Dental Implants in Mexico
Originally posted on https://smilebuilders.net/blog/all-on-4-dental-implants/
So you are thinking about getting the All on 4 Dental implants treatment, right?
Missing a single tooth is hard enough to deal with, but missing all or most of a row of teeth's can turn into a waking nightmare.
Before 1977, when the technique was created by Nobel Biocare, removable prosthesis or commonly known as dentures were the only way to replace all of your teeth.
Though there were always innovations in the materials used, they all worked in much the same way: artificial gum with artificial teeth sitting over natural gum to replace missing teeth.
Now a patient with broken, decayed teeth or severe gum disease can choose for the all on 4 dental system, using four implants in the upper or lower mouth.
This will support a fixed prosthesis with 10 to 14 teeth, the material of the prosthesis can be from hybrid acrylic, metal base with porcelain or zirconia.
Some of these materials fitted better than others or remained firmly in place for long. Perhaps some were more durable. But fundamentally, they were all the same basic system.
Firstly, What Are Dental Implants?
Dental implants can simply be thought of as artificial tooth roots. Made from titanium or zirconia, this can replace a missing tooth with our any complication.
While there are plenty of options to fill a missing tooth such as a tooth bridge or a partial denture, implants are a good option for a long-lasting solution.
After the specialist place the implant, there's a healing process of 4 to 5 months where the bone will attach the implant, this biologic process is called Osseointegration.
Osseointegration is also defined as: "the formation of a direct interface between an implant and bone, without intervening soft tissue. After the healing process is done, the crown over implant can be placed.
The All on 4 Technique
The all on 4 dental implants is the biggest development in major tooth replacement procedures in decades.
The technique uses up to four or six implants to support a prosthesis. But, what does this mean for patients? Let's take a quick look.
The all on 4 dental implants are a unique and modern solution for multiple tooth loss. Their strategically placed in your mouth to attach your denture.
After adding the implants, temporary prosthetic teeth get attached to the implant.
After a couple of months, your jawbone heals, and the oral surgeon can place a permanent natural-looking denture.
---
Originally posted on YouTube by Nobel Biocare
There are Multiple Benefits to This.
There is an improvement in the appearance
You can maintain jaw shape and volume
No more infections
Will not affect your speech and sound voice
You will eat almost everything
Have a normal life
Fully customize the color and shape of your teeth
When replacing a single tooth, only a single crown is needed. But when multiple teeth — or even a row of teeth — need to be replaced, it would cost too much time and money to do an implant for each individual tooth.
This is where the all on 4 dental implants come in.
What are the Disadvantages for All on 4 Treatment?
Of course, there's always some disadvantages to consider:
The artificial gum bridge can feel different in your mouth.
It demands a high level of bone to hold implants in place
Not fully or non-insurance covered
Price can be high in the United States or Canada
Who is Candidate for the All on 4 Dental Implants?
If you are missing more of your tooth in your upper or lower arch, then the all on 4 dental implants system is a great option. Ideally, you should:
Have a good oral health
Be in proper health for surgery
Not be taking medication that impairs healing
Avoid smoking
High blood pressure, heart problem or cancer we will require a letter from your primary doctor.
If you have gum disease or have gum disease in the past, it puts your implants at risk.
Diabetes can impact your oral health, when you visit our Tijuana dentist, please notify him so he can take me proper measures.
The All on 4 Implant Process
With the All on 4 dental implants technique, an entire row of teeth can be supported on just four dental implants.
Implants need to be carefully digital planned and very strategically placed to ensure maximum support and functionality. A CBCT scan will be required.
There are cases were dentures mounted require 2 implants, due to a severe bone loss, this is called Snap-On dentures.
There's a big difference between using a Snap-On and a denture fixed denture.
The prosthesis is mounted on the implants rather than sitting over the gum, providing more stability than conventional dentures.
With the all on 4 patient to eat almost everything, but with conventional dentures there are some restrictions. It also removes the worry of dentures falling out at inopportune moments.
Types of Implant-Supported Denture
Once you've decided to go with an implant-supported denture, you have two main options that you and our specialist can discuss.
They are removable implants and fixed implants, both of which can either be full dentures or partial dentures. And within these two main types, they each have two subtypes.
Snap-on dentures. They are basically removable dentures; they Snap-On on either side of the dental implants that are put in to hold the dentures in place.
Fixed denture implants. This is similar to the Snap-On denture but the biggest difference is that you cannot remove it.
Their different material, hybrid acrylic denture, metal-based porcelain/acrylic denture, and zirconia denture. Depending on your bone condition and budget
What is the Cheapest Way to do the All on 4 Dental Implants?
Dental tourism in Mexico. Also known as dental travel or dental holidays, is a key part of medical tourism.
It involves people seeking care outside their in-country healthcare provider and often accompanied by a vacation.
Millions of Americans, Canadians, and Europeans travel to other countries to seek affordable dental implants and other types of procedures.
According to Patients with Our Borders, Last year some 800,000 Americans, Canadians, and Europeans crossed borders. Mexico has become one of their favorite places to visit.
The reasons? Very simple, is close to their home, the weather is great, its food and beaches are perfect and also they save a lot of money.
In Mexico, the all on 4 dental implants cost is around $9999 per arch.
That price includes the tooth extraction, all four implants, immediate denture, and permanent denture. Sounds good, right?
Are you thinking how much you would save? We are talking about 75% of the average price at any United States dental clinic.
| | | | |
| --- | --- | --- | --- |
| Dental Treatments | USA | Smile Builders | Savings |
| All on 4 Dental Implants (per arch) | $26,000 | $9999 | 60% |
| Dental Implant | $1,600 | $899 | 56% |
| Hybrid Acrylic Fixed Denture | $7000 | $3500 | 50% |
| Zirconia Fixed Denture | $24000 | $8499 | 65% |
| Bone Placement Graft (Per Tooth) | $999 | $449 | 55% |
| Surgical Tooth Extraction | $560 | $160 | 71% |
Why is Dental Work in Mexico Less Expensive?
The cost of dental work in Mexico is cheaper compared to American prices.
There's a good reason for that. For a start, the cost of dentistry school, dental office bills and the fact that there are no insurance requirements for medical treatments in Mexico.
Most of the dentists in Mexico use the same technology, materials, and protocols as the American Dental Association require.
You will find the same brands too, Nobel Biocare or Straumann is very popular in Mexico. In the case you can't come back to Mexico your local dentist will be familiar to the protocols and materials that we use.
In general, the cost of living in Mexico is cheaper than that in the United States or Europe.
Mexican Dentists Are Qualified?
Yes, our dentists in Tijuana are qualified and certified to perform any dental procedure that you may require.
Most dentists completed their studies in Mexico and a fraction at foreign Universities.
Over the past few years, many have preferred to continue their studies in the United States or Spain.
If you had the idea of Mexican dentists are uneducated, is not true. They have the same skills in dentistry as your local dentist.
Mexico is a top dental destination and we have to keep up with international standards.
When you need a dentist in Mexico, you will find many good options. But you need to do some research first.
We recommend to check their reviews, confirm if they can give solid proof of their work as a before and after.
A common condition is the location of the dental office. Is it located in a secure area? If you figure that out, is time to look for a dentist's certification.
Here at Smile Builders, all of our Tijuana dentists are certified. We have more than 16 different specialists.
Their specialties range from dental implant procedures (Oral Surgeon) to cosmetic procedures with a prosthodontist.
Make your research, millions of people use dental tourism to save money and get first-class dental work in Mexico.
Having the All on 4 Implants in Mexico
At this point, you already made your research, and feel that Mexico is the best option for you. That's great! The next step is to make an appointment and buy your airplane ticket.
At Smile Builders, when you're traveling and need to stay a couple of days, we can arrange your hotel and transportation. We called Fly-in-Program.
We can manage all the details so you don't worry about anything more than buying your plane ticket. Pretty easy, right?
Before you travel, please send us your panoramic x-ray and all the information that your local dentist has. That way, we can be one step forward and take advantage of time.
After you arrive at the dental office the procedure is:
Have a consultation with our dental implant specialist.
Confirm your existing jawbone density, this in order to determine the type of implant needed.
Take a CBCT 3D scan, just to plane your treatment
Local anesthesia is placed
Remove all remaining teeth of your bottom or lower teeth
Place four or more dental implants
Temporally overdenture is placed while your mouth is healing
The final denture will be placed after a couple of months
Aftercare
After four to six months your mouth is ready to support permanents overdenture. It can be from hybrid acrylic denture or zirconia. This gives a natural look of your teeth, and you look even younger.
You'll need to return with our dentist for regular checkups and maintenance. We recommend one or two visits per year.
All on 4 Dental Implants Reviews
You might be wondering "Are all on 4 dental implants safe?" or "How long do they last?"
As this is a relatively new technology, existing studies have only looked as far as the 25-year survival rate.
According to Columbia University College of Dental Medicine, Implants can last as long of 40 years, this with proper oral care and following the instructions of the dentist.
There are plenty of All-on-four before and after photos and videos to be found online.
Many patients record their journeys as they get full mouth implants. Here you can view user's review of his experience a few months after having his implants fitted:
"Dr. Guevara and his staff are awesome! I am currently in the first stage of the All on 4 processes and was treated with the utmost respect and kindness from the moment I landed in San Diego for pick up. Rest assured the clinic is clean, cutting edge and safe"
"The team of specialist is highly skilled, a top-notch professional whose education and resume are noteworthy and impressive. Please do not hesitate to travel to Smile Builders for your dental needs. I would refer my family and friends to these wonderful people in a heartbeat".
"I always had problems with my teeth and oral health in general. My dentist was a real life-saver. My teeth feel like my own—so secure, that I know I never have to worry about them ever again. Getting implants is the best decision I have ever made!"
If you still have doubts on the All on 4 procedure or you are not sure if you are candidate, please give us a call or contact us by email to give you more information.
We will be happy to assist you!