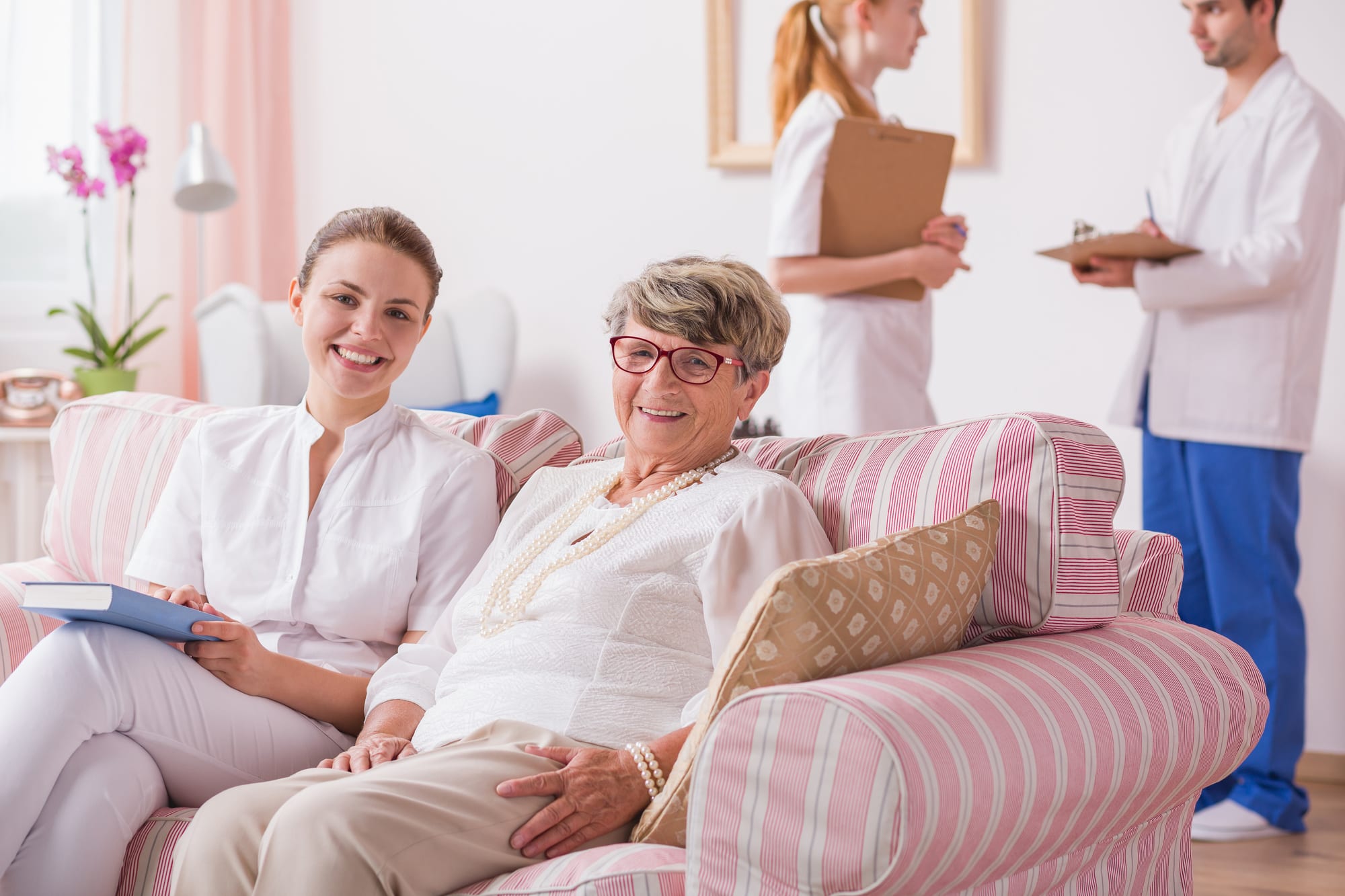 The 10 Big Benefits of Assisted Living vs. Aging at Home
Photo From the hoth
Originally Posted On: https://sonnethill.com/the-10-big-benefits-of-assisted-living-vs-aging-at-home/
Managing the aging process is all about adapting to changes in your body and mind.
As you get older, some of the activities and routines that you've gotten used to might start to become more difficult. In some cases, you'll get to the point where getting groceries and cooking for yourself or going out for a long walk will be more troublesome than enjoyable.
When your quality of life starts to take a hit, it might be time to consider an assisted living facility. In this post, we're going to talk about the benefits of assisted living versus aging in your own home.
You may not want to leave the comfort of the home you know so well, but listen to how assisted living could help you maintain and even progress certain aspects of your life before you make that decision.
1. Nice Suites
You might be reluctant to leave your home or apartment because you feel comfortable there but assisted living facilities can be extremely comfortable too. At Sonnet Hill, for example, you can choose between a few different suites.
Our smallest suite is a 375 square-foot apartment with a bedroom, bathroom, and kitchen, but if you want something bigger, you can upgrade to the 514 square-foot room that also has a living room. We also offer a 562 square-foot, 2-bedroom suite with a kitchen and a bathroom.
2. No More Cleaning
One of the things you'll start to notice when you're at home is how the cooking and cleaning take a toll on you more than they used to. Whether it's vacuuming or doing dishes, it becomes a huge chore to do your chores.
At an assisted living facility, you don't even have to think about cleaning up after yourself again. The cleaning staff will come in as much as is needed to tidy up and make sure that your suite stays in tip-top shape.
3. Great Prepared Food
On top of that, you'll get amazing prepared meals for breakfast, lunch, and dinner. If you like cooking, however, you can continue to do that at your leisure in your suite.
As with cleaning, you can't be expected to have the energy to cook for yourself every day, so it's nice to have the option of a delicious and nutritious meal ready when you need it. Our amazing kitchen staff provides evolving meals, available 12 hours/day, so you can enjoy your meals virtually whenever you want.
4. Planned Activities
Another thing that assisted living facilities provide their clients with is planned activities. Living by yourself in a house or apartment can get a little bit lonesome, but also a little bit boring. Sometimes, you just want to relax and have a good time.
Take on a friend at chess, explore your creativity with watercolor painting, or express your musical talents at karaoke night. The beauty of assisted living is that you get to decide whether or not you want to partake in any activities. If you do, they're there for you, but if not, you can just relax in your room.
5. Socialization
You'll surely get to know a lot of the other folks living at the facility. When you live by yourself, you might get the occasional (or too frequent) visit from your kids or grandkids, but sometimes it's just nice to spend some time with someone closer to your age that you have more in common with.
When you partake in the planned activities, you can get to know some like-minded people and start to forge great friendships. Socialization one of the great benefits of assisted living and one that we're proud of at Sonnet Hill.
6. Or Privacy
Privacy is important too. When you're living on your own, you never know who could drop in for a visit. You might have a caregiver that comes to give you a hand every few days or family members that check-in to see how you're doing.
What these people don't always leave you with is privacy. With assisted living, you're being cared for 24/7, so you can get help when you need it and get your privacy when you want it.
7. Your Health & Wellness Are Paramount
It's also nice to know that your health is being monitored. It can be a bit nerve-wracking if you're getting older and you've got a few health problems. The caregivers at the assisted living facility are there to make sure that you're comfortable and healthy at all times, so you don't really have to think about it.
8. Friendly Staff
In addition to making new friends at the facility, you're sure to make friends with the friendly and well-trained staff that are on site. Whether it's the caregivers or the cooks, there's always someone to sit down and have a chat with.
The staff is there to cater to your needs, so all you have to do is ask and our people will be on it.
9. Room and Care Options
Maybe you're still associating assisted living facilities with not being able to take care of yourself anymore, but that's not necessarily true. Good facilities will have different tiers of care for their clients, so if you just need a place to live and good cooking, without all the daily care, that's an option.
We, at Sonnet Hill, do medical assessments when you arrive to determine the level of care that you need. This way, you're able to get the proper care while maintaining your independence in this transitional phase.
10. Peace of Mind
Lastly, living in a facility like ours, you get peace of mind. Not just peace of mind knowing that your health is being looked after, but peace of mind knowing that you're in a welcoming community of fellow seniors and great caretakers.
Choose assisted living and you won't regret leaving that independent lifestyle behind.
Too Many Benefits of Assisted Living to Ignore
There are too many great benefits of assisted living to not consider it. Living on your own can take more of a toll on you than you realize, so come visit us at Sonnet Hill for a tour to see how you like our facilities. We'll make sure that your senior years are just as happy and fruitful as the rest.