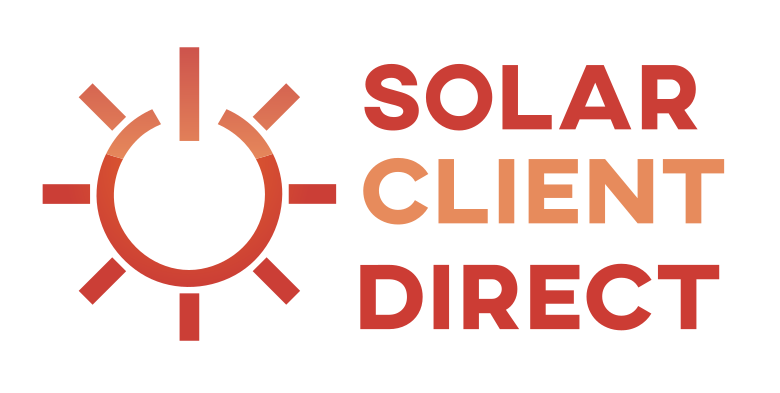 Solar Client Direct: Changing the Solar Appointment Setting Game for Good
Photo by David Budd
Originally Posted On: https://spiregetsclients.com/blog/solar-client-direct-changing-the-solar-appointment-setting-game-for-good
If you've been in the solar industry for more than 15 minutes, then you've probably been solicited by numerous individuals and companies that claim they can bring you hundreds of high-quality, exclusive leads. If you're unfortunate enough to have fallen victim to their false promises, chances are you've lost more money than you'd like to admit on leads that were either uninterested, stale, or low quality with little to no return on investment. Solar Client Direct was founded to fix this common problem, and put real appointments with phone-verified homeowners on your company's sales calendar.
David Budd started Solar Client Direct because he saw a void in the solar appointment setting industry that needed to be filled. Too many companies were selling leads to companies claiming that they were all interested homeowners, that they had been qualified, and that if you put in the work you'll 10X your business. Unfortunately, in many cases the leads are either circulated throughout the industry, or sold to your competitors as well, creating unnecessary competition and acquisition costs so high that many companies decided to cut their losses and return to door-knocking and relying on referrals. He knew there was a better way, and set out to determine exactly how he could be the connection to homeowners that solar companies desire.
"I knew solar companies were sick of buying dead end leads, and all they really wanted was appointments" says Budd. "We generate our own exclusive leads; which is more than a lot of companies are doing right there- but then we call them and see if they qualify. If they do, we book them to the solar company's calendar and follow up with them until the appointment is complete."
Solar Client Direct is different because they know what it takes to make a solar sale. A lot of Americans are still in the dark about how affordable solar can be, and how much they could save by getting it installed on their home. They set out to educate the audience in their ads, spiking curiosity and making them want to learn more. After they generate the leads, their U.S. based callers contact them and ask them the specific qualifying questions that the solar company wants to know. When talking about those qualifying questions, Budd said: "… Credit score, are they the homeowner, average energy bill, things like that. Every company is a little different so we ask the specific questions they want to know, but we have an idea of what the basics are."
Only after the homeowner has been qualified based off of those specific questions does the caller then schedule them on the calendar. This allows the solar company to know that every single appointment that has been set is with someone who is qualified and ready to make the switch.
If you are in the solar industry and are looking for appointments set to your calendar with homeowners who have been pre-qualified over the phone, then visit www.solarclientdirect.com today to learn more and schedule a free consultation.
MEDIA CONTACT
Company name: Solar Client Direct
Contact Person: David Budd
Email: [email protected]
Phone: (980) 368-3686
Website: SolarClientDirect.com