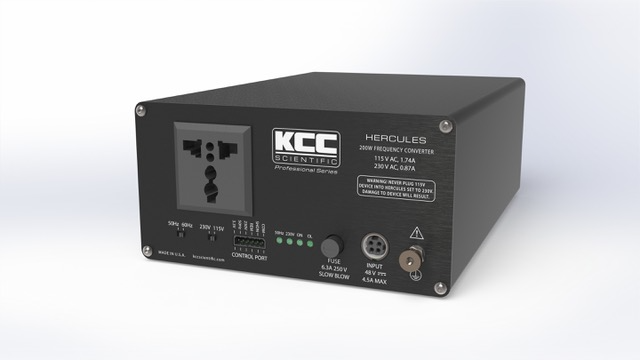 Global Power Conversion During these Difficult Times
Photo by Kerry Kara

Originally Posted On: https://www.kccscientific.com/global-power-conversion-during-pandemic/
KCC Scientific LLC is ready to assist essential businesses by shipping voltage and frequency converters worldwide during these difficult times.
Do you have electrical equipment designed for a different power grid from another part of the world?
Hercules provides 115 or 230V AC at either 50 or 60Hz up to 200 watts, anywhere, regardless of available local mains voltage or frequency.
Should you require assistance with powering any electrical device under 1000 watts anywhere in the world, please contact us at https://www.kccscientific.com/contact/ or call toll free at 1-833-502-6049.
KCC Scientific voltage and frequency converters are:
Selectable 50Hz and 60Hz Frequency output
Selectable 115V and 230V Voltage output
Can be used worldwide
High precision and reliable
Compact, lightweight, low cost
KCC Scientific voltage and frequency converters enable use of laboratory equipment where it needs to be operated, and durable medical equipment for self-care at home worldwide. See https://www.kccscientific.com/products/ for more information.
Stay inside and stay safe!
KCC Scientific products are not designed for and are not intended for use in life-saving, life-sustaining applications, or any application where failure or malfunction may result in injury or death.