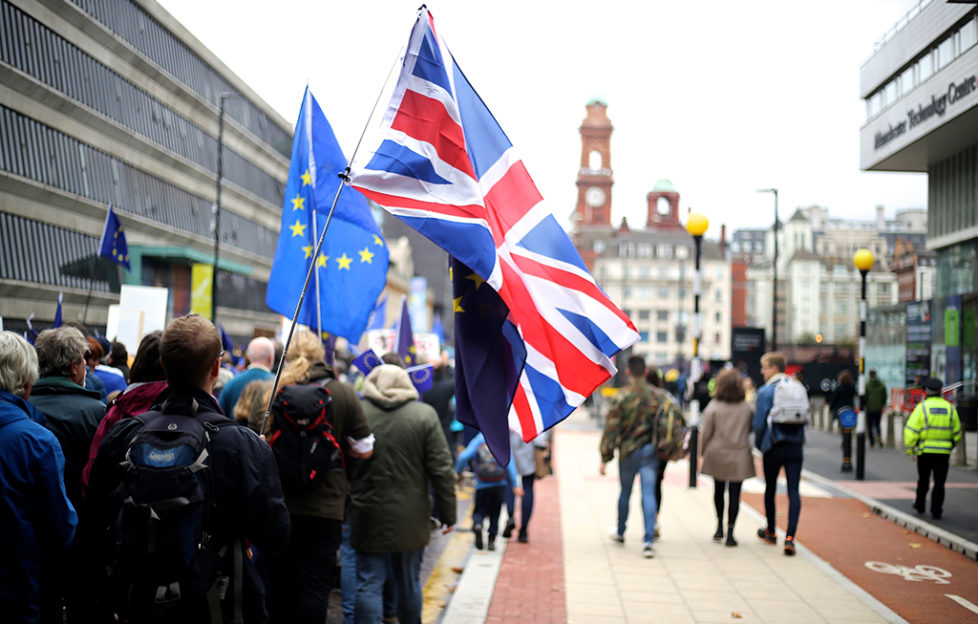 Protecting Your Holiday Plans Despite Brexit Disruption
Originally posted on https://www.scottishfield.co.uk/travel/overseas/protecting-your-holiday-plans-despite-brexit-disruption/
The UK exit from the European Union, or Brexit as many residents affectionately refer to it, has come with a heavy dose of confusion for UK citizens and EU travelers.
Part of the cloudy picture of the future of the UK has to do with the reality that no deal has come out of the arduous negotiations thus far. With the decision to leave the EU came a deadline of 29 March 2019, but because no deal was agreed upon, a two-week extension was granted, to 12 April.
Talks of another extension, up to 30 June or, from some EU members, as long as one year past the initial deadline, have circled government. However, there is a possibility that Brexit takes place on the April deadline, without a deal in hand.
Should a departure from the EU take place without a deal, many are concerned about the disruptions that could arise, rippling throughout countless industries. From currency and banking challenges to travel delays and cancellations, UK residents alongside EU travelers who want to visit the UK may be stuck not knowing what to expect for their next holiday. If you are planning to travel after the 12 April deadline, here's what you need to know about the impacts of a no-deal Brexit.
The Impact on Travelers
Although there is some confusion surrounding what will actually come to be if a no-deal Brexit happens, both travel experts and the UK government have assured travelers that minimal disruptions will take place. Flights will still operate as planned throughout the EU and other regions, promised by both EU airlines and the European Commission. This is due in part to a transition period specifically for Brexit, extending through December 2020 that allows flight paths and travel regulations to remain constant during that period.
Travelers will also experience minimal changes to travel routes through other means. Ferries, cruise ships, trains, and coach journeys will remain unscathed in the process, at least from a route perspective. Fortunately, UK residents will also not be required to obtain a visa to travel to other EU countries. While these items remain rather consistent even in a no-deal Brexit situation, travelers may experience other issues that could impact their holiday plans.
The currency exchange rates may rapidly increase, causing the cost of holiday spending to rise dramatically. Travelers may also be impacted by increased mobile phone rates, due to data roaming plan price spikes. Each of these ancillary outcomes of a no-deal Brexit could make the cost of travel more expensive, even if travel routes and transportation options remain unchanged.
Travel Packages and Insurance Tips
One of the ways to Brexit-proof your next holiday is to book travel through a package site or service. The UK government has stated that the travel package regulations will remain in place, even if a no-deal Brexit happens. This means that combined holiday purchases under a single payment, such as a hotel and flight, will be covered by current travel package laws. If there is disruption due to Brexit, the service used to offer the package to consumers will be responsible, at least in part, for making things right through a refund or alternative holiday plans.
Also, a finance expert with Money Pug, a comparison site used to find the best travel insurance, shares that paying close attention to the holiday travel cover purchased before a getaway will become more important. Some insurers have clearly stated that the cover they provide will only extend to emergency medical services outside the UK, not necessarily any disruptions caused by a no-deal Brexit after the looming deadline. Others, however, explicitly state that their insurance options for holiday travelers will extend to delays or cancellations caused by Brexit challenges. Consumers need to review their options for travel cover when booking their next holiday to ensure they are protected as best as possible.
Checking Documentation Beforehand
Finally, traveling from the UK to EU countries won't require visa documentation, but only if the holiday is planned for less than 90 days. Any travel extending past this timeframe will require extra documentation that needs to be put in place well in advance of the travel date. Additionally, the UK government has issued guidance on passports for UK residents.
If your passport has at least six months of validity left before it expires, you will not need to take any additional steps before traveling to an EU country. For those who renewed their passport before it expired, up to nine additional months may have been added to the expiry date. Those extra months may not county toward the six-month rule, so it is necessary to check before heading out on holiday.
For UK residents and those who plan to travel throughout the EU after the upcoming Brexit deadline, taking note of what they could experience is necessary. While there may not be significant delays or cumbersome visa requirements as many anticipated, there is more of a need to look closely at travel insurance cover and package holiday deals when booking. These small steps can make a big difference in how holiday plans unfold should a no-deal Brexit take place.