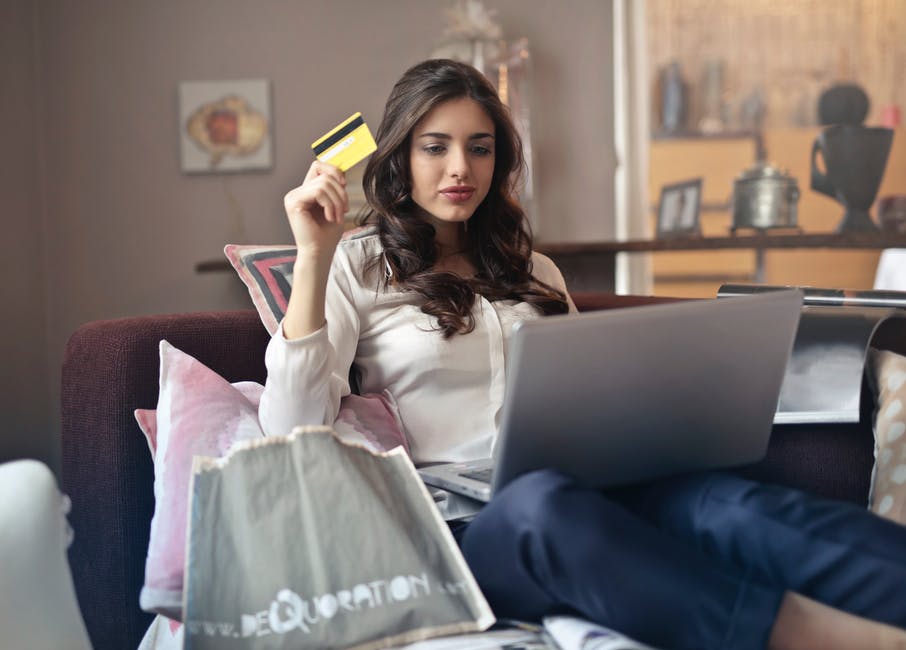 Sight Unseen: Is Buying a Mattress Online a Good Idea?
In need of a new mattress?
You could run down to your local mattress store and pick one up. But these days, buying a mattress online is another easy option.
There are about 175 online mattress companies scattered across the country, and most of them specialize in selling high-quality mattresses to the masses. You can pick out the mattress you want and have it delivered directly to your front door in no time.
There are some people who worry about taking this approach to buying a mattress. They aren't 100% sold on spending hundreds or even thousands of dollars on a mattress when they don't know exactly what it looks and feels like.
But there are so many advantages that come along with buying a mattress online. Take a look at why you should consider doing it below.
Provides You With a Much Larger Pool of Mattress Options
When you walk into a brick-and-mortar store to buy a mattress, you're going to be somewhat limited when it comes to your options. Mattresses are large, which means there can only be so many of them inside a mattress store at one time.
You can, of course, visit a variety of mattress stores to see all the different options that are out there. But why do that when you can shop for mattresses from the comfort of your own home?
Buying a mattress online allows you to check out a much larger pool of mattress options than you would be able to otherwise. You can shop for mattresses manufactured by dozens of manufacturers without ever leaving your house.
You'll feel more confident in your final decision when you know you've seen almost everything the mattress industry has to offer.
Helps You Learn About the Different Types of Mattresses
Do you know the difference between an innerspring mattress, a memory foam mattress, a hybrid mattress, and a latex mattress?
The average person doesn't. But you'll be able to find out all about them when you commit to buying a mattress online.
In addition to looking around at different mattresses online, you can also obtain specific information about the types of mattresses available to you. This will give you a much better idea of which type of mattress will work best based on everything from your sleeping style to your budget.
Gives You a Chance to Read Mattress Reviews
In 2019, you shouldn't buy anything without reading online reviews for it first. It doesn't matter if you're shopping for a new car, a new refrigerator, or, in this case, a new mattress. You need to know what others have said about it before buying it.
This post is a great example of what you'll find when you search for mattresses online. It includes a number of reviews for different mattresses that you might be considering.
These reviews will provide you with a wealth of information that you can use to decide which mattress you want to try. You wouldn't be able to read these kinds of reviews while standing in the middle of a mattress store.
Offers You the Best Price Possible on Mattresses
When you purchase a mattress in a store, you're paying for more than the mattress itself. You're also helping to cover all the overhead costs that a mattress store accrues storing and selling mattresses.
Many of these overhead costs are non-existent for companies that sell mattresses online. As a result, these companies are able to offer mattresses to people for a fraction of what they would cost in a store.
Buying a mattress online could save you hundreds of dollars in some cases. You might even be able to track down promo codes for a mattress that will save you even more money online.
Makes It Easy to Have a Mattress Delivered
Having a mattress delivered to your home can be a whole big ordeal when you buy it in a store. You'll need to be home when it arrives since most stores aren't going to leave a large mattress on your front porch if you're not around.
This is yet another issue that you won't have to worry about when you buy a mattress online. Mattresses that are purchased online fit inside a box that can be dropped off right on your front porch if you're not home when it arrives.
You won't need to take a day off from work or spend an entire Saturday waiting around for a mattress to get delivered from a store.
Allows You to Return a Mattress If You Don't Love It
The one big disadvantage of buying a mattress online is that you won't get to test it out before you purchase it. That means that there is a chance you might welcome it into your home only to find that you don't love the way it feels.
The good news is that you don't have to keep a mattress that you don't absolutely love after it arrives at your home. Most online mattress companies give their customers anywhere from 50 to 100 days to try out a mattress.
If you don't love it at the end of your trial period, you'll have the option to return it to get your money back. It eliminates all the risk that comes with buying a mattress online.
Think About Buying a Mattress Online Today
Have you been sleeping on the same mattress for well over a decade now? It's time to replace it!
The last time you had to replace it, buying a mattress online wasn't an option. But today, it might be the best option you have.
You can get a new mattress for a great deal. You can also get a generous return policy with it so that you can return it if you don't love it.
Try buying a mattress online today to see how easy it is. It'll make the process of purchasing a mattress as stress-free as it gets.
Read our blog for more tips on buying and maintaining mattresses.