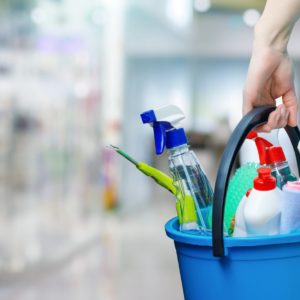 Top Tips for Hiring Professional House Cleaning Services
In years gone by, house cleaning was a luxury that only the wealthy could afford.
But these days, with so many dual-income families and busy schedules, it is becoming a necessity. Millennials see outsourcing their house cleaning as a logical way to spend their time on what matters most.
If you are ready to hire house cleaning services, read on. We'll explain exactly what to look for when you hire a cleaner.
What to Look for When You Hire a Cleaner
When shopping for house cleaning services, it is important that you do your research. Even if you get a referral from friends or family, do your own due diligence before you hire a cleaner.
First, make sure the cleaner carries liability insurance and is bonded. Letting someone into your home requires a level of trust. The right insurance and liability coverage will give you peace of mind.
You want to make sure there is a policy in case something is damaged or broken while a cleaner is in your home.
Also, ask about worker's compensation. That way, if a cleaner gets hurt in your home, you as the homeowner won't be held liable.
You may also want to ask about how long the company has been in business. Lots of experience doesn't necessarily equal a better cleaning, but it can help you know if the company has a good, steady reputation.
Once you know that the cleaning company has the right requirements you can ask other questions to find a good fit for you.
Here are things to ask about.
Who Provides the Supplies and Equipment?
Some house cleaning companies provide their own equipment and supplies such as mops, brooms, vacuums and cleaning products.
Others use the homeowners' things. Some also allow you to choose if you want to use theirs or your own.
Make sure you ask about environmentally friendly cleaning products if you want to avoid having chemicals in your home.
List of Services
House cleaning services can be quite varied. You should make sure you know exactly what is included in a routine visit.
Ask about the insides of the fridge, baseboards, showers, dusting, window cleaning and so on.
There may be different packages based on your needs.
Discuss Logistics
You should always discuss how the cleaners will get in the home and what day and time they will come.
Perhaps you will give them a spare key or a code on the keypad. Or you may prefer to have cleaners come when you are home.
If you have a pet, you should discuss this with the cleaner. You may want to crate your animal. Or you might ask the cleaner to let the animal into the backyard and back in again when he or she is leaving.
You and your cleaner should both feel comfortable with the agreement.
What About a Satisfaction Guarantee?
Like with any service, you should be happy with the end result when you hire a cleaning service.
Ask if a particular company offers a satisfaction guarantee. It's also a good idea to read testimonials from previous customers.
Get a Contract in Writing
Always get a written agreement before you begin working with a cleaning company.
Make sure your contract clearly outlines the services you'll get, the rate you will pay as well as all the other logistics you have arranged.
Having everything in writing makes it easy to keep both parties accountable.
Final Word on Finding House Cleaning Services
Thank for reading! We hope this guide on house cleaning services helps you understand exactly what to look for when hiring a cleaner.
Are you ready to spend less time on housework? Get a free personalized quote today.