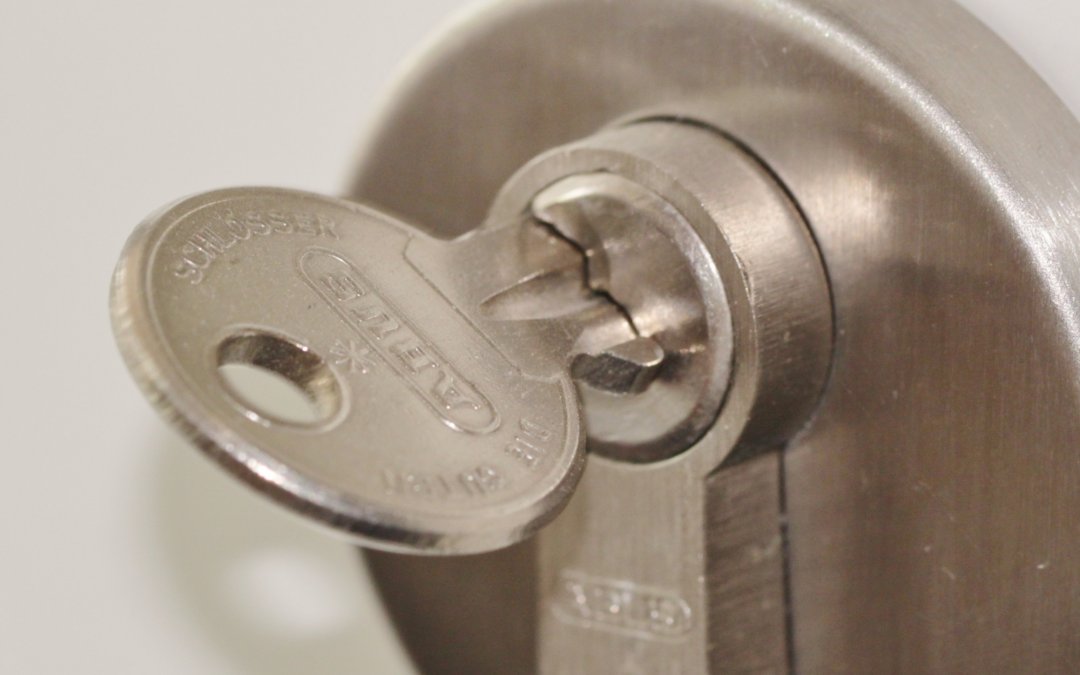 How to Rekey a Lock: The Only Guide You Will Need
Did you know that an estimated 3.7 million burglaries occurred each year from 2003 to 2007?
In 28 percent of these home invasion cases, at least one household member was present. What's more, one in five home invasions resulted in violent victimization.
These sobering figures demonstrate the importance of home security. Although some people assume protecting your home begins with an expensive home alarm system, there are less costly steps that you can take like rekeying your locks.
How to rekey a lock, you might ask? It's easier than you think and will give you an added sense of security, especially if you've ever lost house keys or can't account for all of them.
Keep reading to learn more about what it means to rekey a lock, when a house rekeying should happen, and how to make it a cinch.
Lock Rekeying 101
What does the term "lock rekey" mean? It applies to a pin and tumbler lock, the type of lock found on deadbolts and doorknobs.
This locking mechanism contains a steel cutaway with a cylindrical plug and a collection of springs and pins. These springs and pins hold a specific key shape, allowing only one key to open the lock.
The configuration of the pins and springs must watch the depth of each unique groove on the key to exact specifications. To rekey this mechanism, you must disassemble it and reconfigure the pins at various heights.
While this process sounds complicated, with the right tools and kit, it's easier than you think. That said, it requires a learning curve and some manual skill and precision.
When You Should Replace Your Lock
When should you rekey a lock? Locksmiths get called out to homes all the time to "replace the locks." In many cases, however, rekeying them proves a smarter and more affordable solution.
How do locksmiths assess whether to rekey or replace a lock? Their choice depends on the customer's ultimate motive for wanting to replace the lock.
Is the lock malfunctioning? Or are you interested in a switch for stylistic reasons? If so, then you should get the lock replaced.
Besides malfunctions and esthetic concerns, locks also show wear and tear over time. As a result, rekeying doesn't always result in improved function.
In such cases, replacement is in order. The same goes for outdated locks that are easy for burglars to bypass or pick.
You should invest in a high-quality lock. After all, this essential part of your home security system cannot fail. In the context of keeping your family safe and secure, investing in a fantastic lock makes sense.
To further bolster the security measures you take, start with a home security audit by a residential locksmith. They will help you better understand what you need to provide your family with the optimal level of security.
When You Should Rekey Your Lock
Rekeying locks involves the removal of springs and pins in the lock cylinder. These components then get replaced with a new set of springs and pins associated with a different key.
When done right, rekeying a lock won't impact its function and can even improve it.
The most common reason for rekeying locks? To secure a property when there is a change in possession. Part of key control involves the ability to account for all keys made to operate a specific lock.
Remember that anytime you lend out keys, you lose control of their distribution. The borrowed keys risk getting lost, and copies can also be easily created. When it comes to a previously owned home, you never know who had access to the keys.
New homes can also suffer from this problem. After all, contractors, workers, and neighborhood managers likely had access to your home throughout the construction process.
The bottom line? The best way to regain key control is through rekeying.
After all, statistics show that most homes with a history have at least 16 keys in circulation that could open them. Yikes!
With a simple rekeying kit and a little know-how, though, you can significantly increase the safety and security of your home.
Other Reasons to Rekey Your Locks
Besides increasing the security of your house's locks, there's another compelling reason to rekey your home that often gets overlooked. Streamlining access to your locked assets.
If you carry around a massive ring of keys that evokes high school administration, then you should consider rekeying a few locks all based on the same key.
How many keys could you remove from the mix by rekeying your front door, side door, and back door? How about your mailbox?
There's plenty of potential for streamlining your home's access. DIY rekeying proves relatively straightforward, and it's an affordable solution to an overloaded key ring.
What's more, think about how much time you'll save by no longer having to sort through a collection of keys that would make a museum janitor envious.
What You Need to Know About How to Rekey Locks
With a rekeying kit, you can save money and ensure your family's safety. A variety of kits exist, manufactured by different lock brands.
How to rekey a Schlage lock? Or, a Kwikset lock? In both cases, there are specific kits that facilitate this. These kits will help you rekey your lock like a pro.
Of course, you need to make sure you purchase the brand that matches your lock. Why? Because they're not interchangeable.
Where can you get a rekey kit? They're readily available at home centers and on Amazon. So, figure out which brand of lock you've got and then hop online to start searching for an associated rekeying kit.
How many locks does each kit rekey? Up to six locks. If you end up needing more, you can order extra pins.
These kits will work on two different kinds of locks, entrance and deadbolt locks. Each kit comes with two keys and all of the tools required to complete the job.
You'll need to provide your own screwdriver, though. Oh, and don't forget to keep a copy of your current key on hand. You'll need this to remove the cylinder later in the process.
Now that you know what to look for when ordering a kit, let's dive into a step-by-step guide of how the process works. For this breakdown, we've decided to showcase a Schlage brand lock.
If you're working with another brand, you should rely on the instructions included with your kit to guide the process. That said, the basic steps will look the same.
Assemble These Tools Before Rekeying Your Lock
Ready to become a DIY lock changer? Start by assembling the right tools and components:
The rekeying kit (for your brand lock)
Needle-nose pliers
A 4-in-1 screwdriver
Tweezers
Once you've collected these tools in one spot, follow our step-by-step guide to make the process go smoothly.
A Step-by-Step Guide to How to Rekey a Lock
To rekey a lock, you'll need to complete five steps:
Take off the doorknob.
Separate the knob and lock cylinder housing.
Remove the retainer ring.
Take off the cylinder plug.
Reconfigure the pins and springs to your new key.
Let's explore each of these steps in greater detail. First, remove the doorknob. You'll do this by inserting the wire tool included with your kit into the knob hole and placing pressure on the knob clip.
Second, grab the current key copy that we told you to set aside. Insert it in the lock and turn it to unlock your house. Then, remove the knob and lock cylinder housing with the key.
Third, take off the retainer ring using the retainer ring tool. Put the tool around the retainer ring and then apply pressure to "pop" the thin retainer ring off. Once you've freed the ring, set it in a safe place as you'll need it again for reassembly.
Fourth, it's time to remove the cylinder plug from the cylinder. To do this, insert the current copy of your key and turn it to the left or right. This action will allow you to remove the plug by pushing the plug follower.
The plug follower is another tool found in your kit. While you're removing the cylinder plug, you must keep consistent pressure between the follower and plug until it's completely removed. Otherwise, the springs and pins will pop out.
Fifth, dump out the old pins. Then, insert the new key. Grab a pair of tweezers or small needle-nose pliers and arrange the colored pins to match those of the color code. This color code comes with the instruction sheet.
Once these pins get inserted in the proper order, reverse the steps in the process to install the rekeyed lock.
Should You Go DIY or Call a Locksmith?
While the process outlined above isn't overly complicated, it requires some know-how and plenty of manual dexterity. For a variety of reasons, many consumers prefer to let a professional handle this process.
Here are 12 factors to consider before finding a local locksmith for your home security and rekeying needs.
Why go with a locksmith?
For one, rekeying your lock allows a locksmith to assess the current condition of your lock. They can also evaluate the skill with which the initial lock got installed, and they can address a wide variety of issues without the need to replace locks.
For example, a locksmith will lubricate sticky locks to ensure smoother operation. They'll also look for and address other problems with the lock that might require component replacement.
Some Caveats to Consider Before DIY Lock Rekeying
Although more manufacturers are now making locks that can be rekeyed by consumers, there's a caveat to the convenience. These types of locks aren't standard pin and tumbler locks.
What does this mean in terms of your home security? These locks haven't been as thoroughly tested as the industry's workhouse, standard pin and tumbler locks. As a result, they don't provide the same level of security.
Keep in mind, too, that rekeying a lock without full disassembly can be a recipe for disaster. What do we mean? These easily rekey-able locks include many intricate parts.
These additional parts can lead to key malfunctions. These locks also prove more accessible for burglars to bypass and tamper with than more traditional types.
You should also be aware that there are a wide variety of residential locks on the market. These include everything from sliding locks to double-cylinder deadbolts. Only a qualified locksmith can help you find the best solution for your needs.
Ensuring the Safety of Your Family
Both rekeying and replacing locks represent effective ways to limit access to your home and keys. In some instances, however, you may have to go through both processes.
For this reason and many others, it makes sense to hire a professional locksmith. Not only do they have years of experience in their industry, but they can guarantee your home has the best in high-quality locks.
You won't have to spend any more time wondering how to rekey a lock, and you'll enjoy a better night's sleep and increased peace of mind.
The safety of your family is a priceless commodity. That's why you owe it to yourself and the people you love most to make sure you've taken the right residential security measures to keep intruders outside and your family safe.
Interested in finding out more about how a locksmith can help you make your home a safer place? Request a service online and take advantage of the online discounts that we offer.