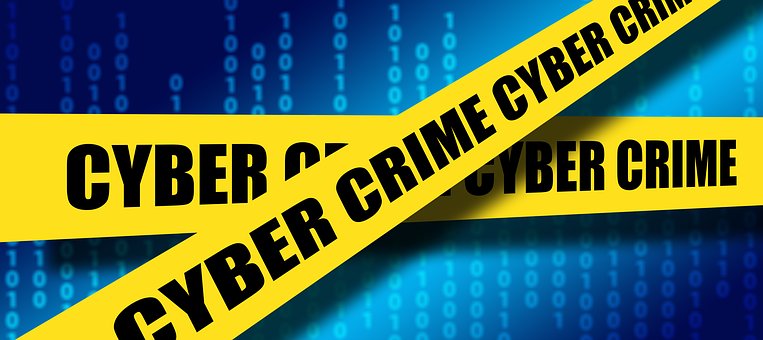 Scams on Craigslist: How To Avoid Them
Photo from Pixabay
Originally Posted On: https://www.searchallcraigslist.org/scams/
With millions of people using craigslist every day eventually someone will come along and try to use it to scam unsuspecting users. So how do you avoid these online scams on Craigslist?
History
Email Scams
How to detect scams
Top Ways to Avoid Scams on Craigslist
Apartment Rental Scams on Craigslist
Car Scams (Buying and Selling)
Fake Tickets
Job Listings
History
A quick rewind, and a little history. Until a few years ago, if you wanted to buy something out of the classifieds, you would have to grab a local newspaper (yes a physical newspaper), and then you could only buy after reading through everything. These classifieds were placed only by calling into the newspaper and they would type the ad in for you. Fast-forward to today's digital era, and we all look up the classifieds we want on the internet, placed by the individual selling.
Classified are not just for small garage-sale items. Ever since the pandemic, if you wanted to buy something from small to huge (like an apartment, a car, or secondhand items), you would immediately google the stuff and look for online advertisements. And this is where Craigslist plays a key role.
Craigslist, for those who don't know, is an online advertising platform for viewing and posting local advertisements. This is completely free to use and it works like a classified section of a traditional newspaper. For every one of your needs, you can find a listing on craigslist: jobs, apartments, cars, personal ads, work gigs, community services, and discussion forums. The site focuses on local transactions within a community (city or town); there is no ability to search by state. To complete a Craigslist Search by State, you will need to use a Craigslist search engine.
You can choose the listing category you are looking for and also the location you are residing in so that you do not have to travel to another city and then it shows all the available listings in your location. If you want to search Craigslist Nationwide Click Here.
Craigslist is trusted by 70 countries around the world; and makes your search process easier than finding something traditionally on your own (newspapers, google searches etc). While the internet makes our lives a lot easier with a bunch of features, it also brings a set of problems. As online users increased, scammers increased too!
Rise of the scams on Craigslist
Trusting people online is like walking a path in the dark; you are blindly believing someone else's description. The Internet is a place that is so easy to manipulate facts and cheat people out of their money, and Craigslist is a perfect example of an online scam platform. Craigslist has very little in the way of policing the users and has basically left the site users to fend for themselves. Buyer Beware seems to be the most appropriate motto for this site!
Email scams on Craigslist
Email scams have been a problem on Craigslist for a while now. There are craigslist users claiming that they are getting emails from unknown addresses and the Craigslist team has confirmed that they are fake. If you get any emails like these, beware they are fake and meant to scam you out of money or an attempt at identity theft.
Email 1:
Hi,

I am selling this car because my platoon has been sent back to Afganistan and don't want it get old in my backyard. The price is low because I need to sell it before November 16th. It has no damage, no scratches or dents, no hidden defects. It is in immaculate condition, meticulously maintained and hasn't been involved in any accident…I do have the title , clear, under my name. The Denali has 35,000 miles VIN# 1GKEK63U16J138428

It is still available for sale if interested, price as stated in the ad $4,300. The car is in Baltimore, MD, in case it gets sold I will take care of shipping. Let me know if you are interested, email back

Regards!!!!

annonamous
Red Flag warnings on this email are obvious: Leaving the country, very low price, not located in the listed city.
Here is another email scam that has gone around to many people:
Email 2:
First of all I want to thank you for your interest for my car. I sell it at this price($2,980.00 ) because I have been divorced recently. Now the car is in my property and as a woman i don't need it. This car is in excellent working conditions, no scratches, flaws or any kind of damage, slightly used in 100% working and looking conditions and comes with a clear title

From the beginning you have to know that for the payment I request only secure pay, I prefer the payment to be done using eBay services. We will use a safe payment method because I am affiliated at eBay and I have a purchase protection account for $20,000.00 The final price that I want for this car is $2,980.00 including shipping and handling.

If you are interested in buying it please provide me your full name and address so I can initiate the deal through eBay.

I will wait your answer very soon
Email 3:
Hello,

I am looking for caring and honest person to watch my 3 years old daughter while I work, during our stay in the state and a friend introduced craiglist.com to me, I was searching on Childcare Babysitter, when your Ad post pumped up as a Childcare and Babysitter, am interested in your service as my babysitter/Childcare.. My Little daughters is (Mellina ) , I would like you to watch over her while i am at work in your Location , I reside in United Kingdom,I will be coming to the States in about two weeks time , Cos I just got a contract with Boss Perfume fashion industry down there, I work as a model and the contract will last for a month, the duration of our service wil be from 10am to 5pm, monday thru friday, I would like to know if she will be taken care of in your childcare centre/Home, or the hotel room where i would be lodging, It's Okay by me, any of this ways.

My little daughter (Mellina ) is 3 years old, I will be waiting patiently for your email indicating the cost of everything,I mean the price for your service,how long you will be available to take care of her,how much u charge per week. she is just three years old as i have said earlier and i will be glad to update you and make the payment in advance to show you how serious i am. So please get back to me as soon as you can if you will be able to handle her and take very good care of her for me.

Email me back soon,

Annonomous
Email 4:
Thanks for your mail,Since the cost of your bike is $800 i just contacted my client about the cost of your bike and it present condition and he said there is no problem about that.So my client said he will be issuing you a Certified Check of $4000 while you wire 3000 to me through Western Union Money Trasfer and you deduct the cost of your bike $800 and keep the remaining $200 which my client said you should take for the terms of Transaction and Agreement between you and my client.So i will like you to send me your full contact information to where my client will be sending you the Certified Check like this:

Name:

Full adress:

City:

Country:

Zipcode:

Phone Number:

I will look forward to the requested information as soon as  possible so that the check can be sent out to you immediately  And do get back to me with the Pics of the bike so tha! t my client will  be Able to see What he is paying off.Get back to me immediately. Looking torwards your response,

Best Regards

Annomomous
Each of these emails was unsolicited and appeared randomly in the user's inbox. As you can see in these cases, the scammer is trying to get personal information out of you or convince you of a deal that is too good to be true. Using a money transfer platform like Western Union or eBay, allows the scammer to accept your money, without ever meeting you face to face. Now that you have seen what a scam email looks like, avoid them if they pop up in your inbox!
How people try to scam you on Craigslist, and what to watch out for:
Scammers are intelligent (believe it or not), and they stay very cautious while trying to scam people online. They will protect their identities, call from fake phones (or burner phones), use fake emails, and can even distort their voice on a phone call. That way, if you ever report their illegal activities, nothing ties the scammer personally to the evidence. Here are some of the ways to detect scammers on craigslist:
Emails and Text messages that do not belong to your local area
If you have gotten an email or a simple text message that is not from your locality, then it is likely a scam. Why? because when scamming, the farther you stay away from your target, the better your chance of success and not getting caught. If they are from your locality, they may need to meet you at some point, and they may not get the money till the product is delivered.
Typo and grammatical errors
This is an easy way to detect a scam. If you observe the emails that Craigslist users have gotten above, all emails have typos and grammatical errors. People selling an item that they own will certainly take care to write an ad that will sell the item. They will also double-check the emails before sending them to ensure that no errors are present, and to sound more professional. Of course, all Craigslist users might not be English speakers, but still, you have to consider this when using the service.
Reject face-to-face meetings
If the person does not agree to meet you and that person is from your local area, then do not ever waste your time on that product. In what situation imaginable would a seller not be willing to meet his customer? Sure there are electronic items that can be bought/sold online that may not require a physical meeting or exchange. But the bulk majority of transactions for everyday items will involve a physical meeting. If they are not willing to meet, then this should be a warning of a scam or stolen goods.
They focus on the money, a little too much!
Whenever a scammer gets in contact with you, they will likely focus on the money. They might spend the conversation encouraging you to pay through some payment gateway sites (eBay, western union, etc); or they will talk about the incredibly great cost of the product more rather than talking about the actual product to be sold. If the price is too good to be true, it likely is. Remember scammers are all about the money; they want quick cash and a quicker exit.
Top Ways to Avoid Scams on Craigslist:
There are many other alternative ways you can opt to detect scams, but these ways are super simple, and you need to be very specific about everything you come across while getting scammed.
Be familiar with the website URL
A huge audience and their hunger for new stuff allowed scammers to scam people online. There were a lot of people back then who got scammed through the wrong websites. Craigslist's website is http://www.craigslist.org/, and any other websites with at least a slight difference can put you in a hole. Be cautious about anything that's happening online.
Buy from locals
If you have anything to buy or bid on a product that's out of your town or city, then refrain from buying craigslist online. Instead, go buy from the nearest store. Though it might cost you a little more, it doesn't put you on a scammed people list.
If you buy from locals, always make sure to meet the seller in person.
Go through the product
Online is as vast as an ocean, in fact, bigger than an ocean, and it is not easy to not get scammed. However, savvy people always find a way to stay away from online scams. Similarly, when you are buying something from one of these third websites, make sure you went through the product physically. It's just to make sure if the product works well or not due to the unavailability of a return policy.  Know what to look for in an authentic item like a Canada Goose Jacket, versus a fake.
Use credit cards
When buying something online from an unknown user, always use credit cards rather than a check, money order, or certified check. This way, you can contest the charges. Whereas in the check process, you cannot reclaim.
The Most Common Scams on Craigslist People are Facing
Apartment Rental Scams on Craigslist
The Popular Home or Apartment
Who wouldn't love a beautiful house at an affordable price? The so-called landlord posts a listing with photos of an adorable place with little amount. Many people respond to the ad since they want to occupy it before anybody else does.
This is a great deal for scammers. They collect the security deposits, basically the first and the last month's rent from each one that responded to the listing, and would disappear. The problem arises when you move into the apartment.
The Middle Man
These scammers are award-winning authors. Sometimes, they frame a story, telling that the owner of the apartment or the house is sick, out of town, or busy with other stuff. So, on their behalf, he as a family friend is taking care of all.
This way, you will never get to know about the real owner, and if you did before, you would realize that the property isn't his but some others. This situation mostly arises with the foreigners, they look at the cutest pictures for their stay and fall into the trap.
This is called a middle scam because the scam happens between you and the real owner of the property.
The Over-Anxious Renter
These scammers are very intelligent. If all scammers target the customers, these scammers also target the landlords. They agree to rent a house or an apartment, and as per the process, the scammers wire the amount, and the other fees to the landlord. Things go pretty well.
After the money is wired, the scammers pretend that they have accidentally wired some extra cash, and now that they are in a financial bind. They ask to wire back the excess amount right away. The landlord may not realize this, but little did he know that he was paying his own money to the scammers.
Car Scams (Buying and Selling)
Fake Funds
In these cases, the scammer is not a seller but a buyer. They pretend as if they are handing out the real check, only later to be found by the seller that it was fake.
The Accidental cheque
Just as we have seen in the apartment and rental scams, the buyer pretends to be sent more and asks for an immediate wire transfer. He tells that he is out of town or out of the country such that the middle man would pick up the car.
By the time the seller realizes it is a fake check; he would have lost both his car and the money.
The Out-Of-Town Seller
Here, the seller lists the car at the least price and tells a sad story about why he is selling the car to convince people. People think that they are getting a great deal. Since the seller is out of town or out of the country, the buyer had to wire the money. And next, the seller disappears.
The Escrow fraud
To deal with tough people who would refuse to pay thousands of dollars to a stranger before picking up the car, scammers use this method. They will ask the buyer to send the money through western union to the escrow account, where the funds will be kept on hold until the buys get his car.
And here's how their trick would work. An email is sent to the buyer that looks like it came from the secure escrow site. Then, the buyer is directed to the site that resembles the original site that siphons the secured funds into the account that the seller could control. That's it no car, no seller, and no money.
 The Fake Tickets 
Craigslist is one of the best places to buy sold-out tickets that aren't available through regular channels for concerts, events, and other exclusive things. However, many offered tickets that are on sale on Craigslist aren't true.
Con-artists with high technology, and printing equipment, print the tickets or passes that look just like the real ones. However, people buying one of these tickets would end up losing money and also the entertainment.
Job listings 
The Nanny Job
These people look for inexperienced and young babysitters. They offer a good salary, and once someone is hired, they mail them a check along with the things they need to do with the amount.
Common things such as buying groceries, and others. The babysitter buys them with her money, hoping to get it back from the check. But later, a bounced check explains everything.
The Payments Job
The employer claims that they are having issues in receiving the money in their bank accounts. They hire someone to receive payments to their bank accounts and offer to pay a certain percentage of each sale.
They take their pay cut and wire the rest of the amount to the employer. However, that will be a fraudulent try.
These are the most common scams people have been facing on craigslist. However, with the rise of telecommute job positions on Craigslist, the scams are sure to become new and more complex.
Final words:
Craigslist is by far the most popular site for classified advertising in the USA. It is operated with a motive to connect both the buyer and seller irrespective of where they are from and create a healthy eCommerce environment. However, lately, people using Craigslist are getting scammed. To avoid scams on craigslist, be careful and watchful while browsing the site as well as while communicating with a possible seller. If you do happen to come across spam, scams, or deceitful ads, then email it to [email protected].
If you believe that you have been scammed, it is also important to notify local law enforcement. Depending on the severity of the scam, you may want to seek legal representation to recover losses or compensate for damages. Find a lawyer near you who will act on your behalf in a court of law.
The vast majority of craigslist ads are legitimate and posted by honest people. Yes, there will be a few bad apples in the basket, but don't let that stop you from finding what you want on Craigslist.