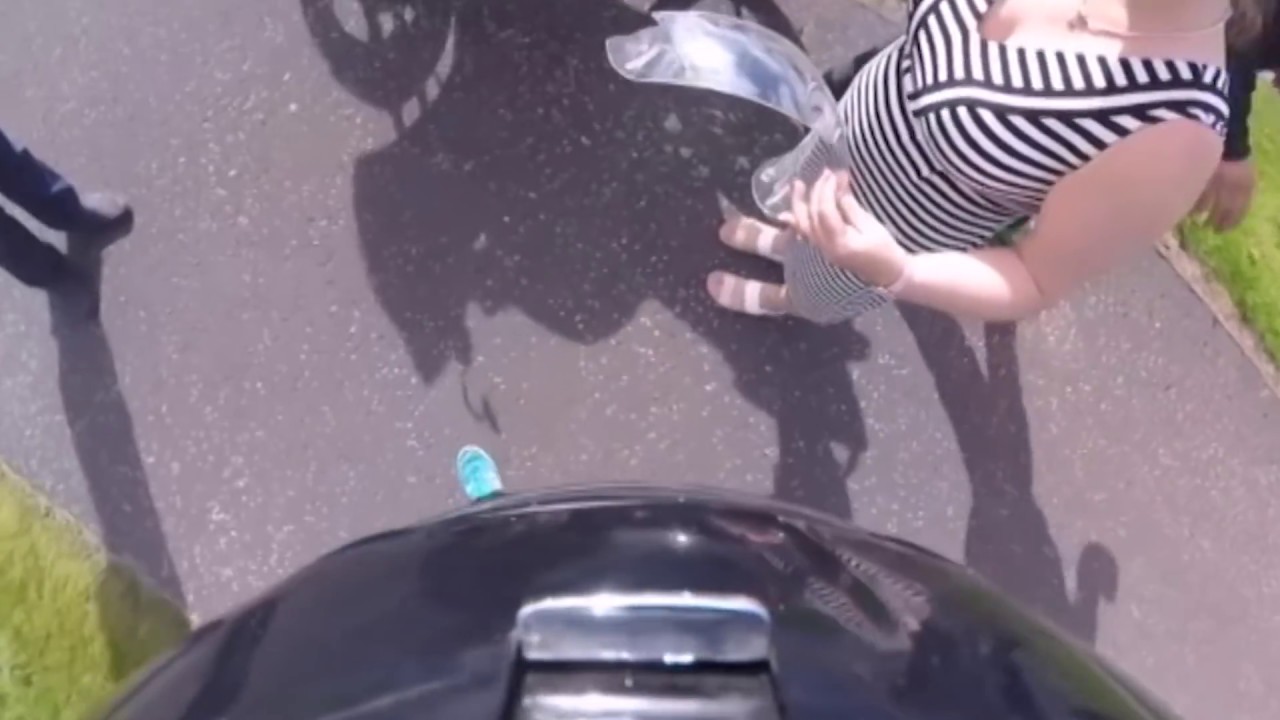 Road Rage Incident Leads to Brawl – Caught on Tape!
A dramatic video has emerged of a man getting out of his vehicle to attack a motorcyclist during a road rage dispute in Falkirk, Scotland last week.
The footage, captured by a motorcyclist using a helmet-mounted camera, shows the irate man confronting the rider on a roundabout.
After a heated exchange of verbal insults, the man appears to knock the filmer to the ground.
Eventually, the fight was broken up by fellow motorists who pulled over to stop the altercation.
Speaking to a local news organization, the biker claimed that the motorist had "started a scene first".
He did, however, admit that he had "filtered up the left-hand side at a red light, upon zigzag lines, which in retrospect was not a smart move and/or legal".
"This was the cause for this crazed man to attack me in a road rage manner," he added.
A Police Scotland spokesman told reporters that officers were "following a positive line of inquiry" into the incident.
Footage provided by News Flare.
—————————————————————————————-
Subscribe to Facts Verse: http://bit.ly/FactsVerse
—————————————————————————————-
Our Social Media:
Facebook: https://www.facebook.com/factsverse/
Instagram: https://www.instagram.com/factsverse/
Snapchat: https://www.snapchat.com/add/facts-verse
Pinterest: https://www.pinterest.com/factsverse6…
—————————————————————————————-
For more videos and articles visit: http://www.factsverse.com