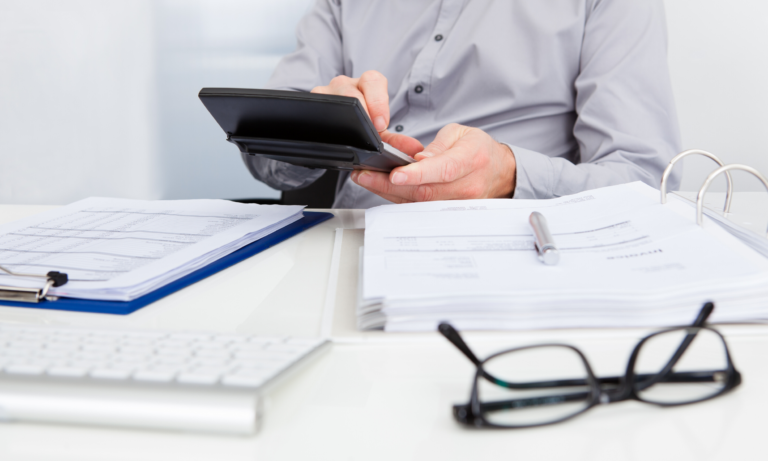 HOW TO APPLY FOR A BUSINESS LOAN: A BEGINNER'S GUIDE
Growing your business takes commitment, dedication and critical thinking, but without adequate cash you won't be able to go anywhere fast.
If you are a business owner you will know firsthand that having cash readily available can help you secure new work and amplify your business growth. It allows you to hire additional staff and purchase stock, equipment etc. when it is required.
A business loan and other business finance options can assist in this instance, by providing you with the adequate funding to grow your business, enabling you to focus on strategies to grow your business whilst knowing you will be able to fund them.
In this article we explore:
The Different Types of Funding for your Business
To get you started, listed below is a range of small business loan options that will assist with your business growth. Not every option is suited to all businesses and we recommend you seek professional assistance when looking for the best possible option.
Cash Flow / Working Capital Solutions
When it comes to growing your business and inputting your ideas, there are many challenges along the way and managing your cash flow is one of them. For example, if you pay your suppliers, wages and overheads on a fortnightly basis and it takes 45 days to get paid for a job, you need to have cash readily available. There are facilities available to support these growth strategies including:
Invoice Finance
Overdraft
Line of Credit / Credit Cards
Supplier / Trade Finance
These solutions will allow you to have the working capital (or cash) readily available to utilise on new projects.
Term Loan Solutions
Business Loan for Funding of Significant Change in Business
This includes funding for:
Management buy-ins and buy-outs
Buy-out of existing shareholders
Shareholder exits
Merger and Acquisition Finance of synergistic businesses
Capital raising and many more
Funding of significant change in your business is usually a complex mission with various alternatives available to finance, hence it requires thorough planning.
Commercial or industrial property lending solutions are generally a necessity for business owners who want to buy their own premises. The benefit of owning your businesses property is you that rather than paying rent, you own the property.
Other Business Finance Solutions
Insurance Premium Funding 
As a small business you are required to have business insurance to protect you against things like; workers compensation, theft and burglary, property insurance, professional liability and so on.
Insurance premium funding is a cost-effective method of funding (secured only by the insurance policies and directors guarantees) that allows you to pay your business insurance on a flexible repayment plan and keep working capital in your business.
When it comes to equipment finance for your business there are flexible finance solutions for everything from vehicles and machinery to emerging renewable energy equipment. The various Equipment Finance options available, include:
Novated Vehicle Leasing
Finance Leasing
Import Facilities
Rental / Operating Lease
Chattel Mortgage
Hire Purchase
This is a viable alternative to a bank guarantee or level of credit, however, it is a very limited market and not all businesses qualify. Contact your finance partner to find out if you qualify.
What You Need to Apply for a Business Loan 
As you can see above, there are many different business loan and other business finance options available, so prior to applying for a loan it's important that you first of all understand the purpose or requirement of your business.
A common mistake that businesses make is approaching the bank or lender without being fully prepared and failing to have accurate information. Being prepared will benefit both you and your lender and will ensure everyone's time is used wisely.
When you apply for a Business Loan you are typically required to provide the following information:
Lenders now more than ever are taking extra caution when looking at your business's historical financial position. Think of this as looking through your rear-view mirror – it includes your historical statements, rental incomes, tax, including whether or not you have an ATO payment plan or ATO arrears.
Along with your business's historical financials you will also have to demonstrate your future position, i.e. your forecast. Think of this as looking through the front window of your car – it involves analysing the business's balance sheet, profit and loss, and cash flow, to understand the business's cash and liquidity – creating visibility.
From this the lender will review your asset, liability and net worth positions, as well as your income and expenses that will be used to determine whether or not you will be able to meet your required loan repayments and other financial requirements.
Proof of Individual Income
Along with the business's financial statements, lenders will also want to know your personal income and if you are a Director and/or Shareholder of a company. More often than not, you will be asked for two or more recent personal tax returns along with an ATO Notice of Assessment.
Bank statements are a crucial piece of information that is required when applying for a business loan, especially in the current lending market. You will be required to provide your personal and business savings along with any loans and credit card you may already have.
Identification of Director/s, Shareholder/s and Trustee/s
You will be required to show identification in the form of a driver's licence, passport, Medicare card, etc. Other documents including your trust deed/partnership agreement/company registration may also be required.
It's important to note that the information required is not limited to the above and it can change from business to business. Speak to your trusted finance partner upfront to ensure you have all of the necessary details to apply for your business loan or business finance.
How to Apply for a Business Loan
Now that you have the required information to apply for a business loan or other finance requirement, you need to know how to apply for it. Being fully prepared when you approach your lender is crucial.
How to be prepared when it's time to approach your bank or lender:
Have a business overview presentation – This should be detailed and well-structured with appropriate information, such as, business focus, organisational structure, products and services, financial history and forecasts, your long-term strategy and finance requirements.
Know what your business requires in terms of what finance product suits your needs, as well as the loan amount, what sort of terms suit you, how long you will need the loan for, and what security you will use.
Know and understand the finance details – terms, repayment structure, interest rate, whether it is fixed or variable, what security is required, etc.
When it comes to knowing how to apply for a business loan, we recommend you speak to your trusted finance partner to find out what information is required to ensure you are fully prepared and give you the best possible outcome.At Ledge, we facilitate a variety of business loan and various business finance solutions for a number of businesses in a range of industries. We understand that your time is precious, so we ensure the process is as smooth and easy for you as possible. To find out more get in touch today and we will be more than happy to assist.