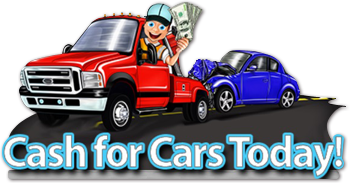 What is the Best Value and Safest Car to Buy for Your Teenager?
Way before your teenager can even take Driver's Ed, they are dreaming of their first car. It is a rite of passage and most kids can't wait to get behind the wheel of their very own vehicle.
Technology and style have come a long way, but for parents, the number one feature is still safety, followed closely by reliability. Parents are always on the lookout for the safest car for their new drivers.
Teenage drivers are known to have questionable driving habits and it shows up in the statistics. Every day, six deaths occur every day in the 16 to 19 age group.
In addition to having little actual driving experience, many are also tempted to use their phones while driving. Being distracted while driving accounts for over half of all reported teen accidents. When asked, almost all teens, admitted to using their phones in some form while driving.
While even a safe car will not protect from all accidents, it is comforting to know that there are several options for affordable cars that provide top-notch reliability and security measures.
Let's take a look at some of the safest cars for teens.
Safest Cars for Teenagers (Small/New)
The Hyundai Accent is an excellent choice for a new car in the subcompact category. It has features such as automatic emergency brakes and forward collision warning. Hyundai also provides a platform through their Blue Link system to alert parents if their child is speeding, outside of preset boundaries or even out past curfew.
The Accent also has a terrific safety record. It has a 4.5 reliability rating which makes it one of the most dependable cars on the road. It boasts great handling, a spacious interior, and many tech upgrades.
Another great car to consider is the Volkswagen Jetta. This car gets great gas mileage with many safety features. In addition to collision warning and emergency braking, this vehicle also has blind-spot alerts. There are even some models that offer lane assist.
Another option in the category of best cars for new drivers is the Kia Forte. This car was a finalist in the Best Compact Car for the Money Award.
In addition to being spacious, and the same standard safety features mentioned above, there are also models that include pedestrian detection, adaptive cruise control, automatic high beams, and reverse parking sensors.
The Forte can also be equipped with remote services to monitor speed, curfews and will notify parents if they get out of designated areas.
Great SUVs for Teens (New)
If you are in the market for a new SUV, the Honda HR-V is a great place to start. This economical SUV is good on gas with outstanding safety features.
It offers blind-spot alerts, lane assist, collision warnings, and emergency braking. The HR-V performed well in all safety and crash tests. This SUV has plenty of room and since the second-row seating folds down, there is enough space for all of your teen's equipment and gear.
The Kia Soul is another great option for the teenage driver. It ranks high in good gas mileage and cargo space. It has standard safety options like blind-spot alerts, rearview cameras, and lane assists to name a few.
The next model up has additional safety features and an upgrade to the engine. The KIA technology keeps the parents informed about many aspects of the driver's location and actions.
if you are looking for extra cash, check out how easy it is to get cash for cars.
Best Used Vehicles for Teenage Drivers
If a new vehicle isn't in the budget, safety does not have to be compromised. There are several options available.
The 2016 Toyota Camry ranks as a great used midsize car. Toyota has a great safety record and ranks high in dependability. This model also has a spacious interior. Standard options include blind-spot alerts, a rearview camera, lane assist, and emergency braking. It is not the cheapest used car in this category, but the overall quality makes this car a great value.
If you are looking for a used SUV, the Hyundai Tucson is a great bet. It has most of the premium safety features listed in the previous models and includes parking sensors. It has top ratings for both safety and reliability.
It came out on top in the 2016 Best Compact SUV for the Money award, so long term upkeep will cost less and repairs should be minimal.
Some parents prefer larger vehicles for their teen drivers. If this is the case, then the 2016 Buick LaCrosse is the way to go. It has an excellent reliability score and safety record.
It performed well in crash tests and has all the safety bells and whistles to help keep the parent's mind at ease.
If you have a car that has been damaged in an accident, here are some things to consider.
The Hybrid Option
Toyota wins the award for both new and used hybrid cars.
Those shopping for a new hybrid should consider the Toyota Camry. It has great fuel economy and can get over 50 mpg. In addition to top standard safety features, it can be outfitted with the Bird's Eye View camera.
in the used category, the 2016 Toyota Prius is the best choice. This economical hatchback has a spacious interior, great safety scores, and top-rated fuel economy.
The Prius has standard blind-spot alerts, collision warning, a rearview camera, emergency braking, and lane assist. There are also options for parking sensors.
The Choice
There are many things to consider when shopping for a safe and reliable car for a teenager. There are often flashy options they may want in their first car, but the most important features are the ones that get them home safe.
Vehicles are given crash tests and run under strenuous conditions so accurate reviews can be posted. Make sure to check out the National Highway Traffic Safety Administration (NHTSA) ratings for any vehicle being considered. Cost is always a factor, but there are times when paying a little more upfront can provide peace of mind.
In addition to excellent safety features, always educate your teen on the dangers of distracted driving.
Buying the safest car for your teen will be one of the best investments in your lifetime. Do the research to make it a good choice.
For more information on how we can assist you in your car buying or selling experience, please contact us