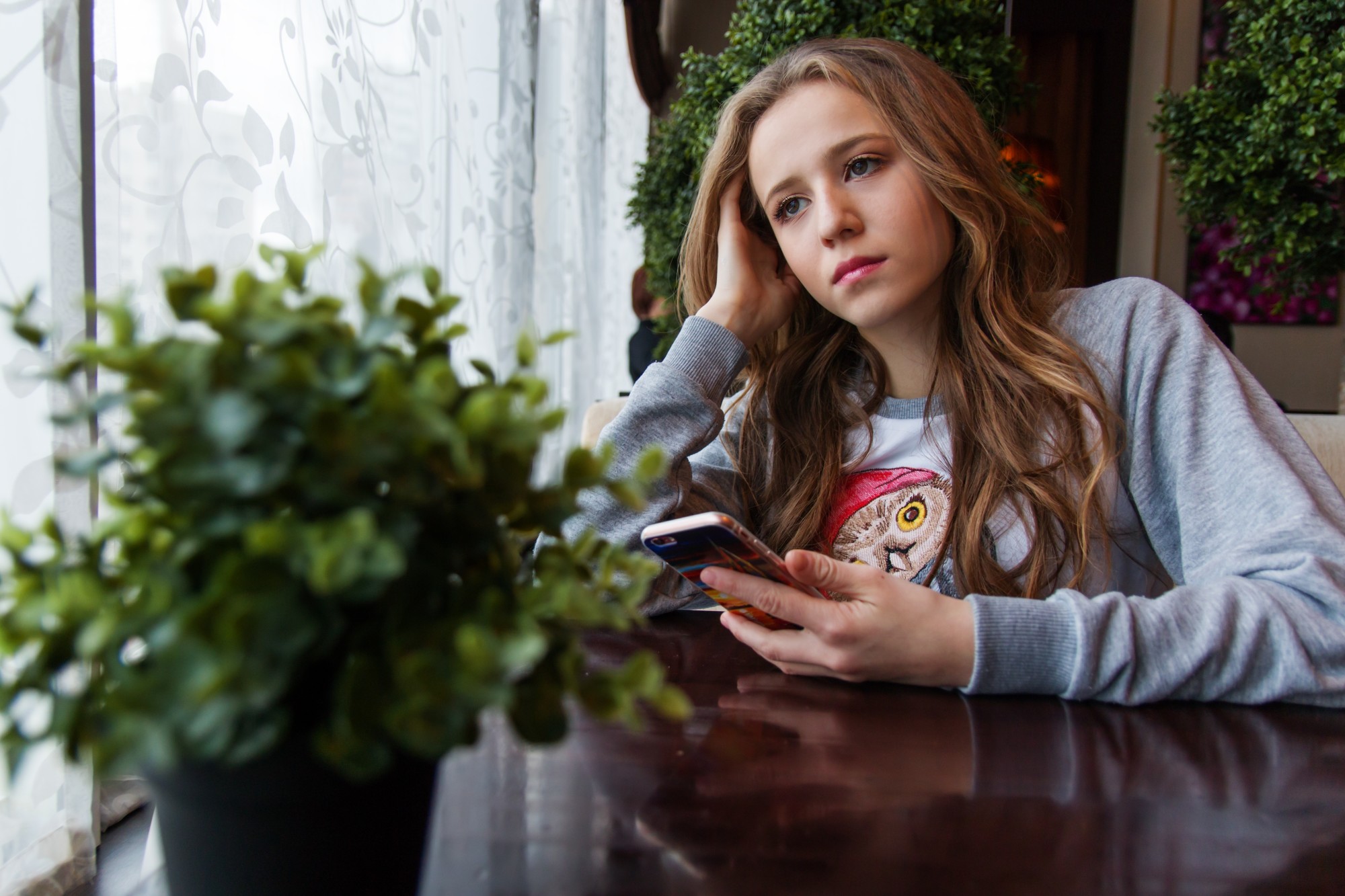 Psychoeducation: Schooling for Teen Drug Rehab Centers
Photo from Eagle Overlook Recovery
Originally Posted On: https://eagleoverlookrecovery.com/psychoeducation-schooling-for-teen-drug-rehab-centers/
Understanding treatment options can be overwhelming if you are coping with a teenager who needs drug rehab. You might also be wondering what happens to their education while they focus on recovery.
By the time adolescents reach the 12th grade, almost 50% have tried an illicit drug. What's even more alarming is that young people between the ages of 15 and 24 made up over 11% of deaths caused by overdose.
If you're looking for help for a drug-addicted teenager, psychoeducation is a great place to start. Not only can this help your teen, but it can help you as the caregiver.
Keep reading to learn more about psychoeducation and how teens can benefit from this treatment modality.
What Is Psychoeducation?
Psychoeducation is a type of treatment that helps patients and families of patients access information needed for recovery.
This can include a variety of things. Many aspects of a person's life are affected by their substance abuse. Psychoeducation helps to bring together information and offer the patient a variety of treatment options.
The goal is to help the patient address their treatment type, educational needs, family issues, medical issues, social development, life skills, coping strategies, and relapse prevention.
Psychoeducation is provided in a variety of settings including individual, group, and family. Although the setting might be different, the goal in each is the same.
In a psychoeducational group, there is an emphasis on the education component of recovery. There is a plethora of information and materials on all of the recovery aspects.
There is also a 12-step aspect to group psychoeducation. It allows patients to feel a sense of community and support from others with similar experiences. The safe space fosters an environment to address mental health concerns and co-occurring disorders in patients.
Incorporating Education Into Recovery
Part of psychoeducation is taking into consideration a person's school while they are in rehab. For many young adults, their academic lives can be put on hold while they are focusing on their recovery.
However, many rehab centers are incorporating education into their treatment modalities. While deciding on a treatment plan, it is beneficial to have psychoeducational testing for your teen to evaluate their academic level.
Residential Treatment
If you have decided on in-house treatment, there should be schooling available for your teenager. Residential programs last anywhere from one to six months, and you want your child to stay up to speed with their academics.
Their learning is worked around the therapeutic components of their schedule. Their schedule will likely include personalized counseling, group counseling, therapeutic workshops, health and nutrition, and relapse prevention.
A great residential program also offers a tutor during your teen's stay.
Outpatient Treatment
With outpatient treatment, it is still possible that your child can still attend their regular schooling. There are a lot of options with outpatient treatment including flexible hours, evening groups, and individual counseling. These can all be worked around your child's current education schedule.
Support Groups
Support Groups are an integral part of the recovery process. Not only are they important during the treatment, but they are also vital for ongoing support and relapse management.
They are also offered in many different forms including psychoeducation groups, 12-step programs, and group counseling. Your child can stay at their current academic institution, or you can discuss an education plan with your child's case manager.
Counseling
There are various types of addiction counseling available to teenagers in recovery. There is individual counseling and group counseling, but you teen is welcome to participate in both at the same time.
Your child's counselor should encourage them to talk about their school environment and give them the motivation to succeed while in recovery.
Psychoeducation for Teen Therapy
Group psychoeducation is vital for managing all of the different aspects that go into a person's recovery. Psychoeducation covers areas of a patient's life that can help get them the care that they need and the motivation to stay sober.
It is also an opportunity to talk about the areas of life that can suffer due to addiction and substance abuse. The group is led by a well-trained recovery professional.
Here are some of the topics that can be addressed in group psychoeducation:
Incorporating Family
The role of the family is important in recovery. In this group, patients can discuss their family lives and brainstorm how to deal with family conflict and avoid familial triggers.
Social Interactions
Leading psychoeducation in a group environment is a great way to cultivate healthy social interactions. Here, group members can talk about social anxiety and learn about ways to have social interactions without being under the influence.
Psychoeducation
With psychoeducational testing, your addiction caseworker can determine what your personalized treatment needs are.
This is an opportunity to transfer information between patients and families about symptoms and treatment options. It is also a chance to discuss the possibility of medication and other treatments.
You can also determine the level of assistant the patient needs with different aspects of their lives.
Relapse Prevention
The possibility is relapse is real if the right support is not provided. In this group, patients can discuss how they deal with and overcome cravings. They can also discuss the common trigger that can lead to a craving.
Adapting to Sober Life
Many teens who are accustomed to a life of addiction do not know how to assimilate into a life of sobriety. Teaching patients how to identify with their healthy and sober selves is an important part of staying clean.
The patient is taught to adopt and gradually accept the new role of a "substance-free individual."
Schooling and Education
As previously mentioned, creating a treatment plan that incorporates academic success is crucial in psychoeducation. The group can discuss how they've managed with their school schedule, and ways that they fit education into their recovery plan.
Why Choose Eagle Overlook Recovery for Teens?
Now that you know the benefits that psychoeducation can have on your teen, you might be wondering, where can I find psychoeducational evaluation near me?
Eagle Overlook offers a well-rounded treatment for recovery for adolescents. They have a holistic approach to tackle many different problematic areas of addiction.
Individualized Treatment
Psychoeducation evaluation is part of the individualized treatment plan created for each patient. The plan is created with the patient, the family, and a physician, to ensure that the needs of the patients are being met.
The goal is to create a framework that leads the patient to long-term recovery. Along with a combination of therapeutic modalities, there are also after-care and relapse prevention plans.
Addressing Co-Occurring Disorders
Co-occurring disorders are common in the world of addiction. Many people who suffer from addiction also have an underlying mental health condition.
This is also referred to as "dual diagnosis". It also requires care and attention aside from the addiction.
Caring and Well-Trained Staff
A great recovery facility also has a great staff. At Eagle Overlook, the staff is professionally trained in adolescent development, crisis intervention, medication management, and substance abuse.
The team of nurses, doctors, and recovery advocates all work together to create a well-rounded set of skills. They are sensitive to the nature of adolescent addiction.
Family Participation
Family participation in therapeutic groups is an important part of the program. Families are encouraged to get involved so that all caregivers in the child's life are aware of the treatment plan and progress.
Managing Behaviors
Some patients can be prone to negative behaviors, and part of the education process is teaching young people how to deal with their emotions. Often, they are overwhelmed by negative emotions that cause them to lash out.
The staff is well trained in de-escalating aggressive situations and reinforcing positive behaviors.
Variety of Activities
A day at this recovery center involves a variety of beneficial activities. These include psychoeducation, group support meeting, family education, spiritual groups, doctor's appointments, and expressive actives.
The day is filled with variety and structured activities to keep your child occupied and thriving.
Helping Your Teen Recover With Psychoeducation
Recovery can be difficult at any age, but it can be even harder during your formative years. The right treatment program will ensure that your academics are part of your treatment plan. Additionally, a great facility will ensure and address your recovery needs with effective psychoeducation.
If you're wondering where you can find psychoeducation in Georgia for your teen, we offer this program if you visit our website and get on the road to recovery today