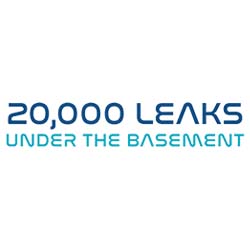 20,000 Leaks Under The Basement Celebrates 25 Years of Quality Basement Waterproofing Services
20000 Leaks Under The Basement is marking 25 years of thorough and high-quality basement waterproofing services. The experienced troubleshooters offer various services to keep their customers' homes dry and comfortable in the flooding season. They offer interior and exterior basement waterproofing as well as repairs for foundation walls and repair water damage. Moreover, they also install stairwell drains, sump pumps, and window well drains. For more information, click here.
FOR IMMEDIATE RELEASE
Pasadena, MD, October 21, 2021 – 20,000 Leaks Under The Basement is celebrating over 25 years of being the best water management solutions provider in Anne Arundel and the surrounding counties of Maryland. The locally-owned company offers Basement Waterproofing services to keep customers' houses dry at all times.
"It has been an exciting journey, full of achievements and lessons. We have been the top choice basement waterproofing contractor for Anne Arundel residents and neighboring counties, and the journey continues. We are grateful to our esteemed customers for making us their top choice for their basement waterproofing needs, and we promise even to do better. Our employees have also made us a trusted brand, and we commend them for that", said Donald Cannata, the company's operations manager.
When the storm season approaches, many homeowners become anxious, wondering if their homes will withstand the floods and wetness ahead. 20,000 Leaks offers excellent Interior Basement Waterproofing services that keep houses dry and comfortable. They offer comprehensive and free estimates after conducting thorough evaluations.
"We have a complete line of professional-grade products to meet all your waterproofing needs. These include surface preparation, waterproofing membrane, drainage board, and protection board. No more worrying about water in your basement during torrential downpours or days of endless rain. Our comprehensive basement waterproofing solutions include certifications for waterproofing, structural repair, egress, and basement air quality technology. These solutions are tailored to manage the water intruding your home. We conduct thorough evaluations upon your request and provide free, timely estimates that cater to your busy schedule," added Cannata.
Homeowners are always in a rush to remodel their houses before the wet season arrives. The best time to waterproof a basement is before remodeling. The contractor can repair cracks and gaps and determine if the house needs interior or Exterior Basement Waterproofing. The latter requires collaboration between the contractor and the utility company to mark the ground for minor excavations.
"After evaluation by our inspection team, the best solution may be to waterproof your basement from the exterior. This requires excavating the soil surrounding your foundation walls to the footings and installing a bituthene waterproofing membrane. But before beginning the project, the team at 20000 Leaks contacts the utility company to mark the excavation area for any underground lines. This ensures the work we do is not detrimental to other systems in your house," explained Cannata.
About 20000 Leaks Under The Basement
20000 Leaks Under The Basement is a basement waterproofing contractor based in Pasadena, Maryland. The company has provided quality waterproofing solutions to Anne Arundel and neighboring counties' homeowners for over 25 years. They are specialists in basement waterproofing, foundation wall and crack repair, window well drains installation, egress window installation, sump pump installation, water removal, and water damage restoration.
Contact information
Name: Karen Nance
Organization: 20,000 Leaks Under The Basement
Address: 3236 Mountain Road, Pasadena, Maryland 21122
Phone: (443) 261-0555
Website: https://20000leaks.com/
Originally Posted On: https://syndication.cloud/20000-leaks-under-the-basement-celebrates-25-years-of-quality-basement-waterproofing-services/