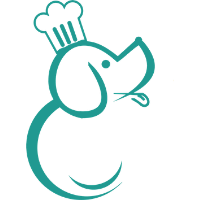 Poochmates Creates Restaurant Experience for Your Pets
Poochmates is increasing the quality of life for pets everywhere by providing them with delicious, nutritious, chef-prepared pet food for dogs and cats.
FOR IMMEDIATE RELEASE
Atlanta, GA, February 16, 2021 – Whether between humans or their companion animals, lifelong bonds are made around the kitchen table. Pets are, in many cases, the most beloved member of a household. So if the pets are treated like family, why not order-in delivery to feed them?
Poochmates, a new company out of Atlanta, Georgia, is changing the food scene for pets with the unparalleled quality of their pet food. Poochmates provides fresh, chef-prepared pet food so that your pet can get the most nutritional value out of their meal! You can order a whole food meal plan to ensure constant nutrition, and you can also buy them for special occasions!
The amount of variety that Poochmates provides is unprecedented! The protein options include chicken, beef chuck, turkey, rabbit, pork, lamb, duck, various kinds of fish and so much more! They even have tofu for your pet! When it comes to vegetables, the list is endless. Some from a large variety of greens include spinach, broccoli, carrots, green beans, and more!
Poochmates prides themselves on their signature Poochmates Dog Sushi. Spoil your dog with biweekly deliveries of Dog Sushi! "Our Dog Sushi is a very unique dish, and dogs everywhere can't seem to get enough of it!" commented Poochmates Executive Chef Zack, one of the two chefs responsible for the best pet food around.
The Poochmates advisory team consists of pet industry marketing expert David Jones, restaurateur and veterinary culinary artist Chef Zack Zekri, and his Sous Chefs, Mario Fernandez and Margarita Pastrana.
Customers can give their pets a permanent new diet with Poochmates' weekly meal plans. The best part about the meal plans is that you can identify every ingredient going into your pet's diet!
The goal of Poochmates is to provide pet food of the highest quality. "Our pets seem to be much healthier and happier once they are on a nutritious diet – 100% whole food means 100% not processed," says Sous Chef Fernandez, the other half of the dynamic duo in the kitchen. Meals are prepared fresh, every single week for your pets. You will find no preservatives, grains nor artificial ingredients in any Poochmate meal.
These meals are handcrafted by professional chefs with a plethora of experience. All recipes are NRC and AAFCO compliant, so you can feed your pet these amazing meals without any worry! Poochmates details their step-by-step process for preparing your pet's food, so you know exactly what you are getting.
Still not convinced? Poochmates has an entire page dedicated to testimonials from satisfied customers. Treat your pet to the quality food they deserve and visit their website today!
About Poochmates: As America's restaurant-quality pet food company, Pooochmates is a chef-prepared veterinary meal plan company offering weekly delivery of whole food pet food for everyday nutrition and special occasions. Each meal works towards Poochmates' mission of building lifelong bonds around meal times and meets state and international nutritional requirements (AAFCO & NRC) for dogs and cats. Established in 2021 in Atlanta, Georgia.
Contact Information:
David Jones
Poochmates
3795 Presidential Pkwy, FP-06, Atlanta, GA 30340
470-447-1880
https://poochmatesusa.com