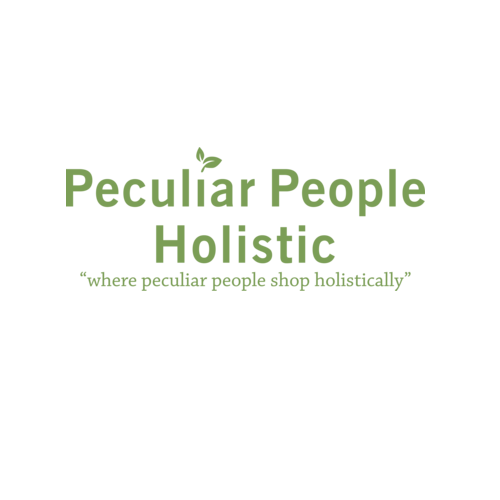 Peculiar People Holistic Provides Natural Products to Improve Your Life
Peculiar People Holistic provides people with natural products that boost their immune system and protect them against harmful germs and pathogens. Don't poison your body further with unnatural ingredients. Shop at Peculiar People Holistic to buy the best natural products available. For more information, visit www.peculiarpeopleholistic.com. 
FOR IMMEDIATE RELEASE
Fort Lauderdale, FL, December 20, 2021 – Peculiar People Holistic offers a variety of holistic products to protect them against germs and other harmful pathogens. From elderberry capsules to detox cleansers, you'll find everything you need to get on the road to recovery naturally with products from Peculiar People Holistics.
"My sister fell ill at the beginning of 2020," said Moline Luscar, founder of Peculiar People Holistic. "I knew that the quickest way to recovery was through holistic products. After watching her get better after building up her immune system and releasing the toxins from her body, I knew that I had to get my products out to other people. From that need to help people, Peculiar People Holistic was born."
One of the most popular products offered by Peculiar People Holistic is their Trinity Crystal Deodorant. It's a convenient roll-on deodorant that's simple, effective, and powerful. It's comprised of natural ingredients, like purified water, mineral salt, and fragrance from essential oils.
Another popular product is their Natural Moss Bar. With the skin being the largest organ in the human body, you need something natural and safe to clean your body. The moss bar contains a handful of simple ingredients, including wildcrafted sea moss, distilled water, and a variety of oils. Sea moss contains over 90 natural minerals that are in your body. It hydrates and moisturizes your skin. It also includes antimicrobial and antibacterial properties that can work to soothe different skin conditions like eczema and psoriasis.
Another popular product is Peculiar People Holistic's One-Day Detox Cleanser. It's vegan-friendly and ideal for weight loss. It cleanses your kidney, liver, and color while increasing your body's energy levels. In order for you to maintain optimum health, it's vital for you to eliminate all harmful toxins from your body so it can properly function. The cleanser contains a variety of natural ingredients, such as moringa, dandelion, aloe vera, prickly pear, garlic, and cinnamon. It's recommended to cleanse yourself once a month with this product. With a clear colon, your digestive system will be more effective. Your overall health will also be improved, including your mental and physical wellbeing.
For more information on Peculiar People Holistic and to check out their online shop, visit their website.
ABOUT PECULIAR PEOPLE HOLISTIC: Peculiar People Holistic was founded in 2020 during the height of the COVID-19 pandemic. Due to a family member falling ill, Peculiar People Holistic saw first-hand that the best way to recover from ailments was with holistic products. With their online business, Peculiar People Holistic can provide others with natural products to fight against harmful germs and pathogens. Shop at Peculiar People Holistic to improve your health and wellbeing.
Media Contact: 
Name: Moline Luscar
Organization: Peculiar People Holistic
Address: 6750 N. Andrews Ave. Suite 200, Fort Lauderdale, FL 33309
Phone: 954-933-8453
Website: www.peculiarpeopleholistic.com
Originally Posted On: https://syndication.cloud/peculiar-people-holistic-provides-natural-products-to-improve-your-life/