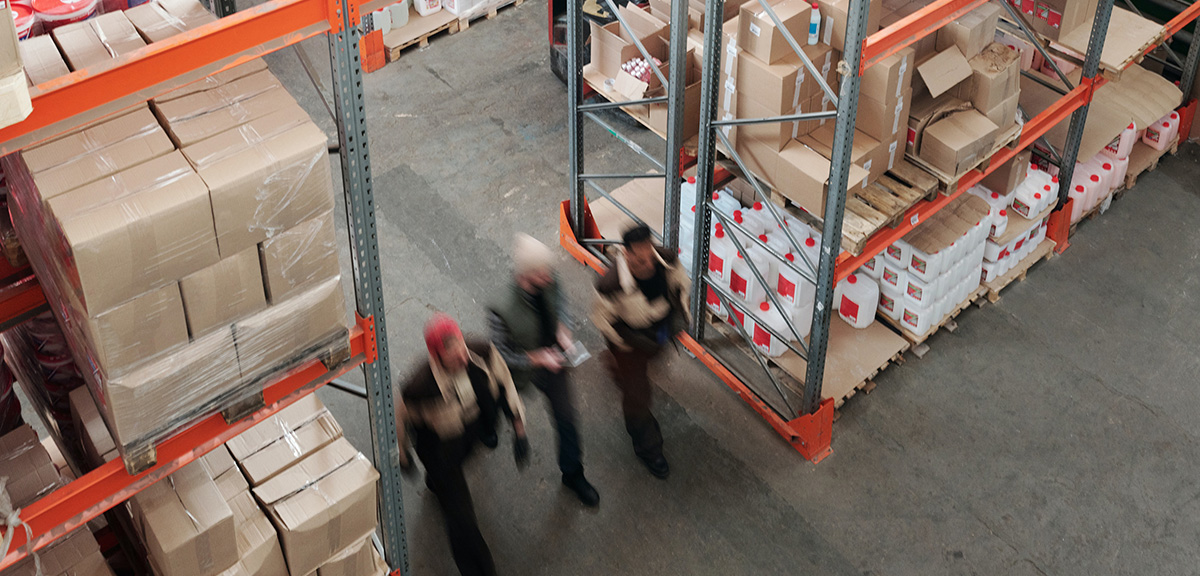 5 BIG TRENDS IMPACTING THE PACKAGING INDUSTRY IN 2020
Photo From Pexels
Originally Posted On: https://www.premierpacks.com/news-and-updates/110-5-big-trends-impacting-the-packaging-industry-in-2020
When most business owners consider packaging, they do so within the scope of their own packaging needs. On a broader scale, individuals can consider packaging trends that occur within the purview of their niches, and for a good reason—food and beverage packaging trends can differ from those experienced by the pharmaceutical industry, as a start. However, packaging authorities are aware that the packaging industry experiences the overarching shifts and trends you'd expect from a global economic generator.
THE IMPORTANCE OF PACKAGING INDUSTRY TRENDS
The packaging industry has seen enormous growth in the past several years, reaching an astounding $900 billion figure at the end of 2019. There's no end in sight for this growth, which is projected to continue at a rate of 3.1% annually through 2022. It's understandable, then, that this enormous, global, trillion-dollar industry experiences trends on a much larger scale than the individual sectors contained within it.
These large-scale shifts in the packaging industry marketplace, however, continue to influence smaller packaging sectors. Changes and trends can affect many aspects of business, including the way individual manufacturers pursue marketing efforts and present their brands to consumers, as well as how they ship their products from one place to another. As a result, it's essential to stay abreast of these so-called megatrends as they have their effects on business in 2020.
MEGATRENDS AFFECTING THE PACKAGING INDUSTRY
Many of the most important megatrends for 2020 are influenced in some way by advances in technology, while others focus on consumer preference. These are the most influential industry megatrends affecting packaging this year:
eCommerce Growth

While not a singular trend, so to speak, the enormous rise in eCommerce sales has drastically influenced the global packaging industry. As the market has exploded to a projected $55 billion by 2024, the boom has affected the packaging industry in multiple ways. For example, people are ordering from online retailers more often, and sometimes with single items in a shipment—increasing the overall demand for packaging.

Additionally, consumers are increasingly ordering a larger variety of items—including sensitive electronics, fragile items, and perishable groceries. The need for more robust packaging solutions that can survive Amazon's 18-angle drop test is clear. As a result, the industry has benefited from the development of quick-acting, durable hot-melt adhesives like Technomelt Supra 106M and Technomelt 250A that are both retailer and consumer-friendly.

Flexible Packaging

For individual items that do not require sturdy, rigid cardboard casing, like clothing, some foods, and more, advances in flexible packaging have drastically increased their popularity. Flexible packaging like bags, pouches, and envelopes has grown to dominate a full 19% of the packaging industry in the US. Why? For many sectors, flexible packaging holds several benefits.

Primarily, the advantage of flexible packaging lies in its convenience—it's easy to store and ship, fits well in mailboxes, and is simple to open. Aside from ease, flexible packaging uses fewer materials than some other forms of packaging and can be less costly to manufacture and ship. Finally, advances in flexible packaging plastics resulted in a product that can be recycled at the end of its life rather than tossed into the trash.

Sustainable Packaging

The above advances in recyclability in flexible packaging reflect another megatrend that has recently evolved in the packaging industry—sustainable packaging. Consumers have experienced a renewed commitment to more eco-friendly or recyclable packaging. A recent survey showed that over 80% of consumers feel it is crucial for companies to utilize sustainable packaging for their products.

As a result of these sentiments, as well as recent research showing the true state of the earth's oceans and landfills, many companies are pledging to use increased recyclable packaging over the next five years. Even eCommerce giant Amazon is participating, leveraging a fee for each non-sustainable package used. Overall, the sustainability movement is sure to continue to influence packaging for the near future.

Clean or Transparent Labeling

Unlike the name suggests, transparent labeling has nothing to do with the overall look of the label itself. Instead, the concept behind the transparent labeling trend is the production of product labeling that is completely honest regarding the contents of the product inside. Similarly, clean labeling implies the product contains no harmful ingredients.

In both cases, brands are endeavoring to remain clear and concise regarding the ingredients their products contain. In return, brands can present themselves as thorough and honest—two qualities that can help increase brand trust and popularity. Whether through additional technology like the Smart Label system or app-generated or pressure-sensitive labeling like Technomelt EM 377, the label is guaranteed to stay in place to give detailed product information. Attention to labeling is a key trend.

Digitalization

While packaging is primarily a highly tangible industry, the influence of digitalization has not failed to influence packaging in 2020. This trend can encompass a large variety of smaller, individual trends within the packaging industry. However, one thing remains clear—technology has infiltrated packaging at nearly every stage in the supply chain.

Primarily, the changes taking place involve the Internet of Things, or IoT—the ever-increasing supply of interrelated digital gadgets that provide us with crucial information about the packaging process. Examples include innovations with the way packaging production machinery communicates data to operators, as well as enhanced data. On the consumer side, customers can use devices to interact digitally with product packaging—and the brands behind them—like never before.
PREMIER PACKAGING SOLUTIONS SUPPORTS THESE INDUSTRY TRENDS
No matter which level of the packaging industry most interests you, these five global packaging megatrends promise to infiltrate every sector of packaging worldwide. Change is very likely already present in your industry. As the worldwide packaging industry continues to grow, trends will continue to evolve—and Premier Packaging Solutions will continue to be your source for packaging industry news.
In the meantime, the demand for sustainable, robust packaging and labeling materials will continue to increase. Whether you need durable, rapidly setting hot melt case sealant, pressure-sensitive bottle labeling, or specialty adhesives, Premier Packaging Solutions can meet your specifications. Contact us online or call (800) 767-3804 for more information or to request a quote.