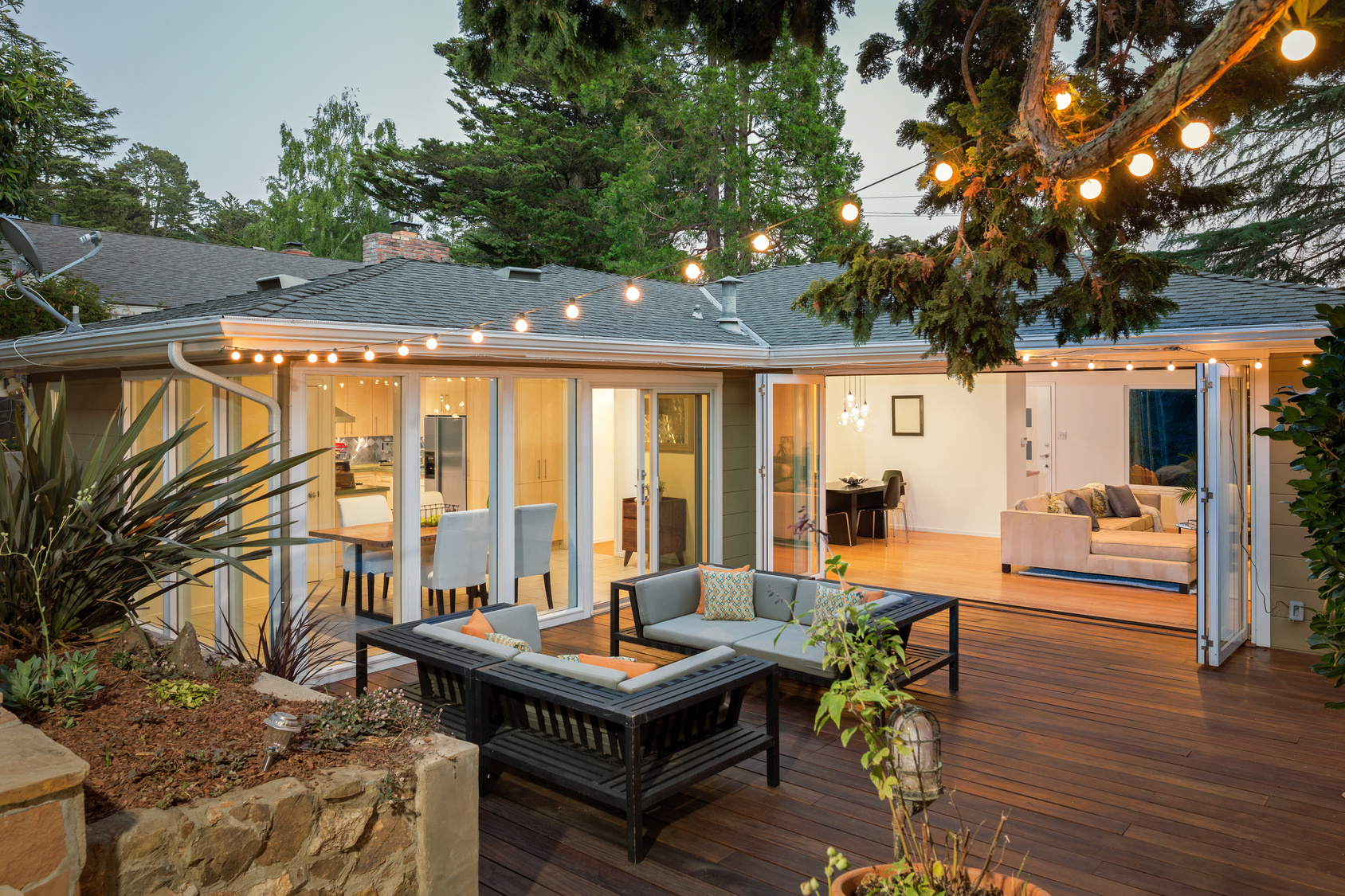 Lovely Patio Decor Ideas Perfect for Your Spring Fling
The fresh flowers, the first rays of sunlight – spring really is the best time of the year.
It's also the perfect time to make the most of your patio.
Here are five ideas you can use to totally transform your patio, whether you're hosting a garden party or just need a place for the family to get away from the world.
1. Add a splash of color
Adding a splash of color can transform your patio space, and it's so easy to do. All you need is some paint!
Now, there are a few ways to go about this.
One approach is to paint the deck flooring for a pop of color. Combined with a carefully positioned table or outdoor couch and you can really effectively create a sense of space.
Another approach is to paint any half walls or the house that are incorporated into your garden design. If it's a small space, you can be REALLY bold with your color!
2. Incorporate texture with throw pillows
One problem that many patio owners have is a lack of texture. Outdoor furniture tends to be fairly conservative in its frills so it's hard wearing and easy to clean, but you do sacrifice for it a little.
A solution is to add fun throw pillows in all sorts of beautiful fabric. There are plenty of ways to weatherproof these guys, so the world's your oyster when it comes to picking them out!
3. Add fire. Lots of fire.
Well, maybe not too much fire. But candles, a fire pit (if you're really ambitious) or survivor-esque torches are all amazing at creating ambiance after the sun goes down. Plus, they're a great way to keep away insects as the summer wears on.
4. Invest in some fairy lights
There are so many different kinds of fairy lights now that they are a fast and easy way to completely change your patio atmosphere. Whether you go for bulb lights or you opt for the full on Edison style, they're a great investment for your outdoor space.
You can also get converters that change a socket into a plug if you're struggling to find a place to plug them in.
5. Soften the hard edges with creepers
Finally, one of the best things you can do for your patio is add plants to soften the edges a little.
If you're patient and willing to wait several years, then roses will look (and smell) amazing.
If you don't quite have that kind of time, or you're just not that into gardening (roses take a lot of work) then there are plenty of other plants that will work just as well. Head down to your local garden center and see what they recommend.
Plants will look especially nice if you have a louvered pergola patio cover, helping to soften supports and lower the roof for a more intimate setting.
Conclusion
Those are our five favorite tricks for transforming a patio in springtime. But there's so much more you can do. Just look around your own garden and see what works in your space. Happy decorating!