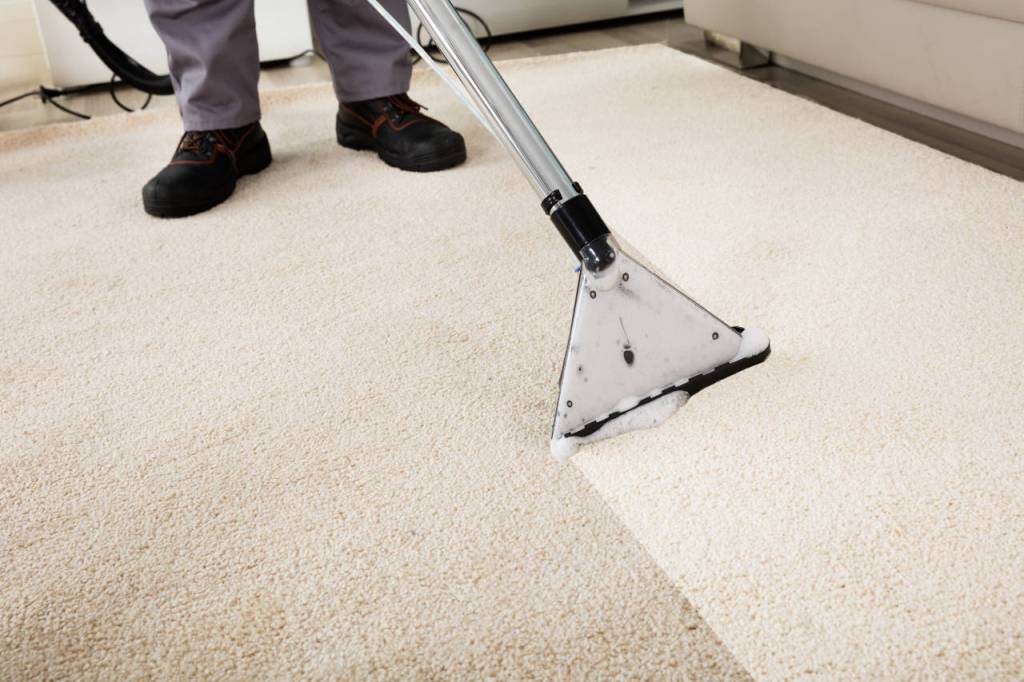 What's the Average Cost of Professional Carpet Cleaning in 2020?
Photo from residencestyle
When it comes to making your home look great, having a clean carpet is one of the most important details. After all, a dull dirty carpet is hard to miss.
Even if you vacuum several times a week, that might not be enough to keep it looking stain-free and vibrant. That's why you will eventually need to consider hiring a professional service to do the job.
This article takes a look at the value of professional carpet cleaning. You might be hesitant to spend the money, but you'll quickly discover that carpet cleaning prices are worth every penny. Keep reading to discover the important details.
Determining Cost
The cost of having your carpet professionally cleaned can vary and is based on a number of factors. Basically, you'll either be charged by the room, or based on the square footage of the carpeted area. So let's take a look at some average costs based on those criteria.

Cleaning Prices Per Room
When considering professional cleaning prices, you need to keep in mind that these prices will vary based on the area of the country, as well as based on the particular company that you hire.
That being said, the national average across the country tends to be between $25 and $70 per room. It's important to remember that some rooms will be larger than others, so the price for cleaning the larger rooms will likely be more expensive.
In fact, if the room is significantly larger than the other rooms in your home, the larger room might be charged as two rooms.
Many companies reward loyal customers by charging less per room as long as you hire them at least every 6 months.
Cleaning Prices Per Square Foot
When it comes to hiring a carpet cleaning company that charges based on the surface area, you can expect to pay an average of $0.25 per square foot of carpet. This might seem somewhat expensive, but keep in mind that the bigger your house is, this actually becomes less expensive than being charged by the room.
Additional Costs
Does your carpet have deeper stains in certain areas? If so, you can expect to pay an extra fee for deep-cleaning services. The same is true for homes with heavy pet odor.


These fees can range from $190 to $300 on average. Upholstery cleaning generally starts around $50, and stairs typically cost $2 per stair. And if you require Teflon treatment, be prepared to pay $20 or more for them to blot up liquid stains.
The Importance of Professional Carpet Cleaning
It's no secret that the carpet in your home takes a lot of abuse. After all, you and your family provide a ton of foot traffic day and day, week after week, all throughout the year. Thus you might not even notice how dirty and grungy your carpet can become.
As you can see, professional carpet cleaning isn't cheap. And yet it will transform the interior of your home. Once the steam cleaning and shampooing processes have been completed, you probably won't believe your eyes.
Keep reading to discover more home improvement tips and advice.