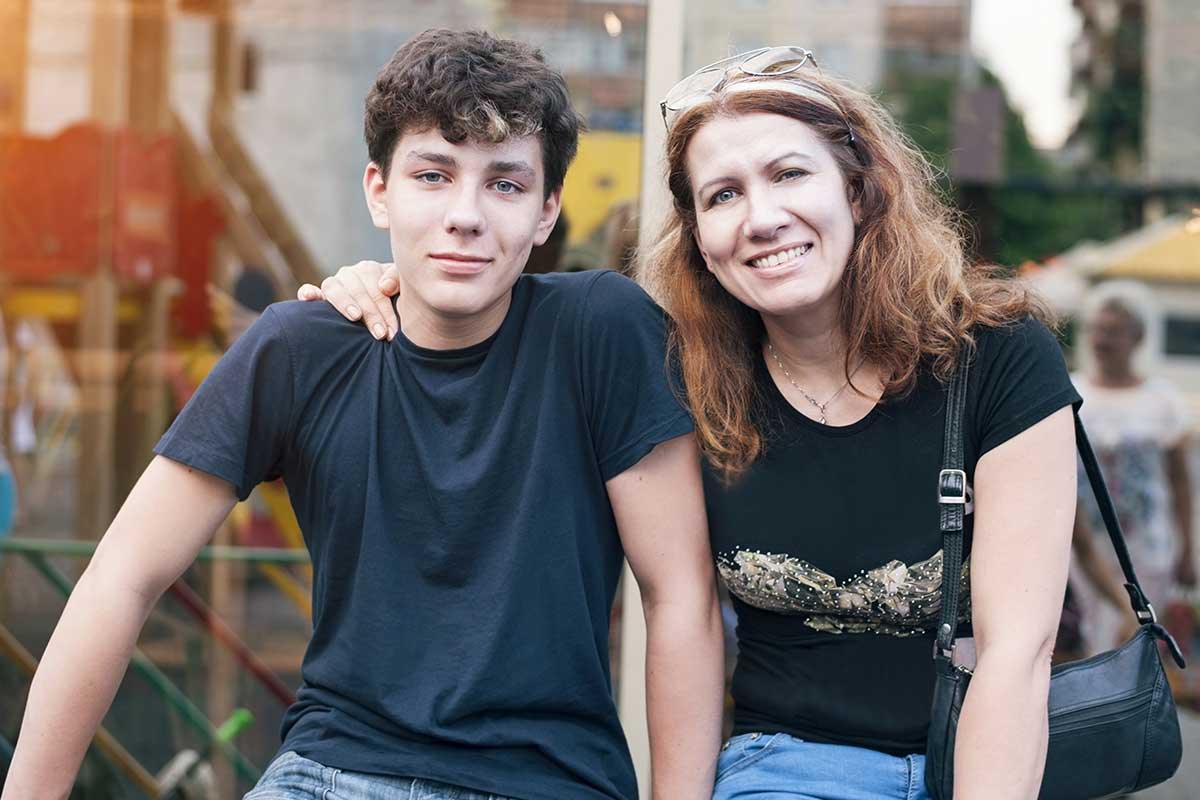 Parenting an Addicted Child
Parenting an addicted child affects the entire family system. Your child's actions and emotions both feed into and stem from their addiction. You want what's healthiest for them, and addiction would worry any parent. You think you've failed your child or failed as a parent, but it's not too late.
Kevin Petersen is a certified therapist who specializes in helping families that struggle with addiction and codependency. Kevin has been a child, a parent, a family member, and an addict within family systems struggling with addiction. His life experiences and desire to help other families led him into counseling, and writing. Check out Chronic Hope: Parenting The Addicted Child for the advice you need to help your child and your family. You should also listen to Kevin Petersen's podcast appearances to hear more guidance on parenting an addicted child.
The Blame Game Doesn't Make Parenting an Addicted Child Easier
Your child abuses drugs or alcohol — you're now parenting an addicted child. Many parents jump right into the blame game, wondering how they let this happen. These responses, while natural, aren't healthy for you and aren't constructive in parenting an addicted child. Your child's addiction is not your fault. Children are resourceful and will find and use substances if they really want to use them. Here are three reasons why you shouldn't beat yourself up:
Even children of loving, kind, involved parents become addicts. Breast-fed vs. bottle-fed, nurture or nature, or having opportunities does not impact the possibility of addiction. Addicts make up 10% of the population, and that includes children from the best of circumstances.
Addiction is biological. Addiction isn't something you contract in a public restroom. Similarly, hanging with the "wrong crowd," or consuming the wrong pop culture doesn't cause addiction. Addicts come from all walks of life, regardless of education, religion, socioeconomic status, race, gender, and sexuality. People with the brain chemistry of an addict will become addicts.
You didn't make your child an addict, but you can help them stop being one. Your child's recovery starts with setting up a system and addressing the way your family interacts with each other. Ensuring your family has boundaries and expectations will allow you to overcome adversity. Learning to live with an active addict or a sober one is possible. Your family's life does not have to and should not revolve around the drama and chaos of substance abuse.
Parenting an Addicted Child is a Family Affair
Contrary to popular belief, addiction is a family disease. Addiction affects both the substance abuser and the people around them. Without proper guidance, parenting an addicted child tears a family apart. Addicts push loved ones away but need those same loved ones to help them find treatment. Families and relationships within them are ongoing narratives. A family isn't perfect, but it need not fall apart at the first sign of adversity. At Petersen Family Counseling, we offer the family counseling and addiction treatment you and your loved ones need. Our professionals provide consulting for addiction treatment and help you find the program and facility that suits your needs.
Seeking Treatment For an Addicted Child
Addiction treatment consulting addresses the needs of a family struggling with substance abuse. Parenting an addicted child necessitates eventually finding a facility and rehab program suited for your child's needs. With all the rehab jargon, narrowing down the options causes confusion for many families.
Addiction treatment consulting addresses a variety of questions you may ask while parenting an addicted child, including:
What type of drug does your child need treatment for?
Do you want an in-state or out-of-state treatment facility for your child?
Are you paying with cash or insurance?
Do you want them to have specialized care for your child's gender?
What role does the family play before, during, and after rehab?
Do you need an interventionist?
What types of addiction treatment and therapy do your family and your child need?
The therapists at Petersen Family Counseling explain the differences between different types of treatment programs and their benefits. Don't wait until it's too late. Contact Petersen Family Counseling online or call us at 720.513.1465 for the help you need parenting an addicted child.