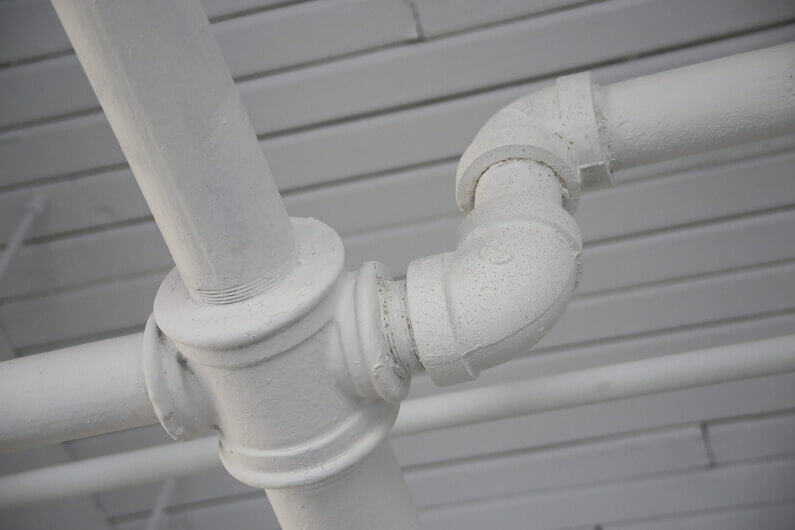 Is It Time for a Pipe Replacement? 7 Signs to Look Out For
Are the plumbing pipes in your home starting to give you problems?
If they're still on the relatively newer side, you might be able to get away with repairing them rather than replacing them. Most pipes are designed to last for decades, so even if they're 20 years old, you should still be able to get some life out of them.
There will, however, come a time when you need to do plumbing pipe replacement as opposed to plumbing repair. Here are seven signs that'll let you know it's time to call on a professional for pipe replacement.
1. Cracks
There are some signs that you need pipe replacement that'll be difficult to catch. This is not one of those signs!
If you have a crack in a plumbing pipe, it'll be pretty easy to spot it. You'll be able to look at the pipe and see water coming out of it as it passes through your plumbing system.
Even if the pipe is hidden behind a wall or underneath a floor, it won't take you very long to realize that you need to have a plumbing pipe replaced. When there's a crack in a pipe, it'll only be a matter of time before water starts to soak the wall or floor and do damage to it.
Don't ignore wet spots in any part of your home. It could be a sign of a serious plumbing issue, and it can also lead to water damage and mold growth if you're not careful.
2. Leaks
A plumbing pipe doesn't have to be cracked to leak. There can also be loose connections between plumbing pipes that can cause them to spring a leak.
At first, that leak might be minor with only a little bit of water coming out of your pipes. But over time, a small leak can turn into a large one when it's exposed to pressure.
A plumber might be able to repair a plumbing leak without replacing pipes. But they might also suggest pipe replacement if the pipes are in especially bad shape.
3. Corrosion
Does it feel like the plumbing pipes in your home are always clogging up on you?
You might want to tell your family to be more careful about what they're putting down the drains. But you might also want to consider the possibility that your pipes could be corroding from the inside out.
Galvanized steel pipes, in particular, are known to corrode. Once corrosion sets in, it's only a matter of time before you're going to need to replace your plumbing pipes to allow water to flow through them freely again.
4. Discolored Water
When you turn on your kitchen faucet or go to take a shower, you want the water that comes out to be crystal clear. You do not want it to be yellow or brown or appear as though it has some kind of sediment floating around in it.
If your water fits into any of these categories, it might just be a temporary problem with your local water supply. But it might also be a sign that your pipes are corroding or rusting on the inside.
Give it a day or so to see if the color of your water clears up. If it doesn't, you're going to want to avoid drinking the water or bathing in it and have a plumber come out to your home right away.
5. Decreased Water Pressure
Just like with discolored water, there is a chance that decreased water pressure in your home could be an indication of a problem in your area. If, for example, there is an issue with a water main on your street, it might result in low water pressure.
But if you always seem to have decreased water pressure in your home, it might be your plumbing system's way of telling you that you need to have new plumbing pipes installed. Your old ones might not be cut out to deliver the water pressure you need.
6. Dangerous Materials
At this point, just about everyone knows how dangerous lead plumbing pipes can be.
Repeated exposure to lead can cause learning disabilities and slowed growth in kids. It can also lead to kidney problems and reproductive issues in adults.
What some people don't know, though, is that lead plumbing pipes are still prevalent in many parts of the country. About 10 million homes get water through lead service lines and some even have lead plumbing pipes.
Find out if your plumbing system contains lead or comes into contact with lead in any way. If it does, you should consider figuring out a way to remove lead from the equation sooner than later.
7. Old Age
If you have PVC plumbing pipes in your home, you're probably not ever going to have to worry about replacing them. There are many PVC plumbing pipes that will last indefinitely.
But all other pipes will need to be replaced at some point. Here is how much life you can expect to get out of them:
Galvanized steel: 20 to 50 years
Brass: 40 to 45 years
Copper: 50-plus years
Cast iron: 75 to 100 years
If you're not sure what kind of plumbing pipes you have in your home, ask your plumber to check the next time they make a visit. Then, crunch the numbers to see how old your pipes are. It'll give you some idea of when you'll need to think about replacing them.
Schedule Plumbing Pipe Replacement Today
Do you have a plumbing leak that's wreaking havoc on your home right now? Or do you suspect that you might have plumbing pipes that are corroded on the inside?
We would be more than happy to send a skilled and experienced plumber out to your home to see if you need to do pipe replacement. We can analyze your plumbing system as a whole and see what kind of condition it's in before recommending the best possible repairs or replacement options.
Avoid putting off a plumbing repair or pipe replacement for too long. Contact us today to arrange to have a plumber visit your home soon.