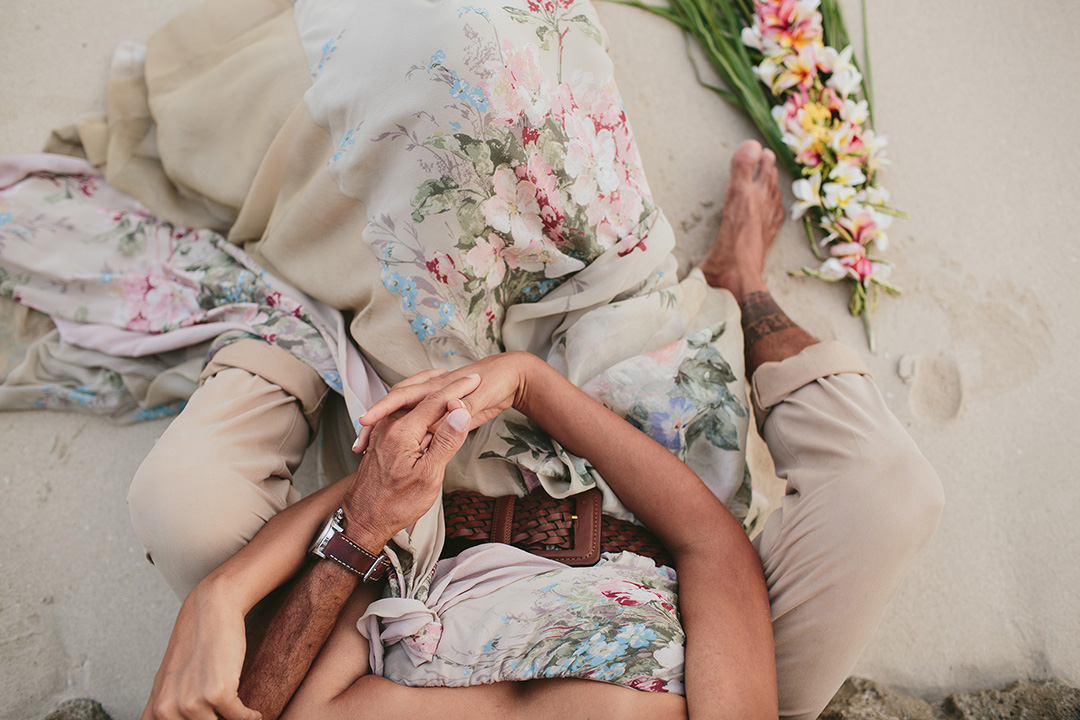 Our Guide to The Perfect Wedding Vow Renewal in Fiji
Photo from Turtle Fiji
Originally Posted On: https://www.turtlefiji.com/wedding-vow-renewal-in-fiji/
With its dramatic sunsets, the impossibly white-sand beaches and the friendly, smiling locals, Fiji is renowned for romance and is an ideal location for a vow renewal.
Celebrating the memories of your big day with a wedding vow renewal in Fiji will remind you of how special your wedding day was, and ensure that you fall in love all over again – not just with each other, but with Fiji, the destination.
You may have tied the knot somewhere else, but that doesn't mean you can't have a vow renewal in Fiji. So what does a Fiji vow renewal look like and what can you expect? Read on to find out more about wedding vow renewals in Fiji.
SAY 'I DO' AGAIN, IN FIJI
Located in the heart of the South Pacific, Fiji is actually 333 tropical islands with palm-fringed beaches, stunning coral reefs, lush mountain scenery and the warmth of its people.
With so many islands to discover, one of the best ways to explore Fiji is by island hopping, seeing spectacular new views as you journey around some of Fiji's lesser-known isles.
While Fiji might appear remote at first glance – an archipelago of islands in the vast South Pacific – it is easy to reach with direct flights from the US and Australia. And when it comes to accommodation, there's no shortage of romantic places to stay, from thatched style 'bures' – traditional Fijian wood and straw cottages – to beach front villas and overwater bungalows. Couples can expect to be welcomed with their names spelled out in petals on a four-poster bed, Champagne on ice and plenty of soft-white sand ready to welcome new footprints.
WHERE TO TAKE YOUR WEDDING VOW RENEWALS IN FIJI?
Like so many things that were put on hold during the Coronavirus pandemic, honeymoons were no exception with
So you've decided you want a traditional wedding vow renewal in Fiji. But where to go? With so many islands – 333 in total and 540 islets – it can be hard to know where to start.
All international flights to Fiji land at Nadi International Airport on Viti Levu. From here, you can head to the more secluded outlying islands of the Yasawa and Mamanuca Islands via a short seaplane, boat or helicopter ride.
YASAWA ISLANDS
Blessed with dramatic peaks and sun-drenched white sand beaches, the Yasawa Islands are an archipelago of 20 exquisite islands. Hugely popular with honeymoon couples and those looking to renew their vows, the Yasawas are all about remote romantic seclusion, away from the hustle and bustle of everyday life.
MAMANUCA ISLANDS
The Mamanuca Islands – just off the coast of Nadi – are equally as tempting for couples looking to have a Fiji vow renewal. This string of 20 idyllic islands is another of Fiji's most popular destinations boasting thriving reefs, big waves and tranquil lagoons – great for a romantic getaway.
WEDDING VOW RENEWAL IN FIJI, TURTLE ISLAND STYLE
With its naturally romantic ambience Turtle Island, a privately-owned luxury island in Fiji's Yasawa Group of islands, is the perfect place for proposals, weddings, honeymoons, anniversaries and Fiji vow renewals and nothing is too out of the ordinary.
You can renew your vows at some of the most magical places from Vonu Point, overlooking the spectacular ocean, to rainforest or beach locations or in the beautiful stained glass window chapel that sits just off the main beach.
From custom-made 'Will You Marry Me?' banners and messages in the sand, to wedding photo shoots underwater, the Turtle Island staff can deliver on all requests for every romantic occasion.
Since its opening more than 40 years ago, Turtle Island has hosted more than a thousand weddings, welcomed more than 2,500 newlyweds to enjoy their honeymoon and helped organize hundreds of proposals.  The most recent and first proposal of 2022 was Turtle Island's own family member Racheli Evanson, daughter of the late Richard Evanson (Snr), American entrepreneur and founder of Turtle Island.

"It was always a yes!!!" This was the caption complete with ring emoji and white love heart that accompanied the romantic sunset shot of the couple announcing their engagement in January.
For Racheli there was never any question around her answer, however the proposal did come as a complete surprise when Will, her now fiancé, knelt on one knee on the veranda of their favorite bure and proposed.
The couple, who reside in Australia, were back on Turtle Island for the first time in two years and the focus for Racheli was simply spending time with her family, a wedding proposal was not on her mind.  Will, with the blessing from Racheli's Fijian mother, who had arrived from the main island, and expert help from the Turtle staff, arranged a very special day which included a picnic lunch on one of the island's private beaches followed by sunset cocktails overlooking the blue lagoon and a celebratory beachside dinner with all the family.
"It was the most magical and surreal time to be back on Turtle Island after so long, spending time with family, meeting new members of the family and then celebrating our engagement," said Racheli Evanson.  "It was a perfect start to 2022 and I hope the first of many engagements on Turtle Island this year."
FIJIAN WEDDINGS
If you're thinking of having your vow renewal in Fiji, have you ever thought about what it might be like to actually tie the knot there?
Traditional Fijian weddings are popular for couples who want to embrace the culture of the destination.  The bride, attended by a Fijian warrior, is transported across the lagoon in a bilibili – a traditional Fijian wedding raft decorated with local flowers and greenery.
On reaching the shore, the conch shell is trumpeted to announce the bride's arrival where she is carried ashore by her warriors to the groom.  After the wedding, the couple join the staff in a traditional Kava ceremony and Fijian wedding lovo feast which consists of meats and vegetables wrapped in banana leaves and smoked in a fire pit.
Many couples also choose to have a wedding vow renewal in Fiji and recreate the traditional wedding scene complete with bilibili arrival and guests dressed in traditional Fijian attire which can be made on the island. This is often the opportunity to involve their children this time around.
Of course, having a wedding on Turtle Island also provides the perfect location for the honeymoon to follow.  With so many activities to choose from including couple's spa treatments, romantic sunrise or sunset horse-riding tours, beach picnics for two and romantic private dinners on a candle-lit floating pontoon, this will be a trip to remember.
EXPLORE TURTLE ISLAND FIJI
Nothing says romance more than Turtle Island, Fiji. You'll love the island's barefoot feel, the 12 private white-sand beaches and the romantic dining spots for two. To find out more about romantic wedding vow renewals in Fiji, Turtle Island, contact us today to fall in love all over again.