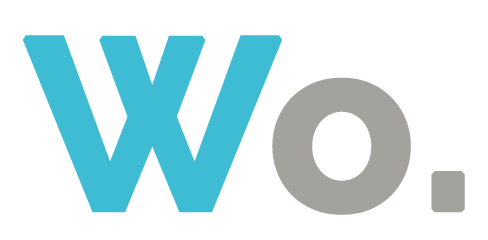 WorkCloud Offers The Best CRM And ERP Services For Businesses
WorkCloud offers the best CRM and ERP services for businesses, whether they're small enterprises or large corporations. They'll make it easier for companies to work with their customers as well as run their own backend.
FOR IMMEDIATE RELEASE
Sweden, 19 October 2022— WorkCloud is a cloud services company based in Sweden that offers customer relationship management (CRM) and enterprise resource planning (ERP) for small, medium, and large businesses. Their CRM System is world-class and has been trusted by more and more businesses across Sweden with each passing year.
They also offer a great project management tool that can be found at workcloud.se/projektverktyg/. This helps businesses keep track of their assignments and send it to employees or contractors. With the same project management tool, you can then send it directly to your clients or the end users.
WorkCloud also helps manage relations with customers to help brands ensure customer loyalty. By visiting workCloud.se you'll find case studies of how they've helped different companies with their services.
With CRM, you'll create individual profiles for each of your customers. You can keep track of their purchases and how long they've been your customer. You'll be able to communicate with them as well as resolve any issues through the CRM interface. CRM is crucial to ensure customer loyalty and to ensure customer retention as well.
With ERP, one can manage the backend of a company much better. You'll look at your company's resources and find how to best utilize them. This is an underrated aspect of running a company but it's what helps catapult some brands ahead while others stay behind. WorkCloud helps you keep track of your brand's resources for proper planning.
A representative from WorkCloud stated: "We know that running a business, whether a startup or large enterprise, is often a daunting task. You always have to find a way to keep your customers happy, manage your tasks, and put your company's resources to use. That's where WorkCloud can help you. Our services will help you stand out from your competition at all times."
If you want to stand out from the crowd then you have to use CRM, ERP, and project management services. You want to use WorkCloud to help you accomplish this. Read through their case studies and you'll find that they've helped numerous businesses just like yours.
You can visit WorkCloud's website to inquire about their services. Shoot them an email or give them a call for a free consultation on how they can help you. WorkCloud strives to help you take your business to the next level. Make sure you collaborate with them as soon as you can!
About WorkCloud: 
WorkCloud is Customer Relationship Management and Enterprise Resource Planning service based in Sweden. They offer services to help small, medium, and large businesses handle their customer relations and improve the backend of their company. They look forward to helping you improve your company's relations.
Contact Info:
Business Name: WorkCloud
Address: Returvägen 1
Phone: 021 421 2100
Website: https://www.workcloud.se/
Originally posted On: https://syndication.cloud/workcloud-offers-the-best-crm-and-erp-services-for-businesses/