NOT ALL PHILADELPHIA SEARCH ENGINE OPTIMIZATION COMPANIES ARE THE SAME (VIDEO)
Photo by Merakist
Originally Posted On: https://farotech.com/blog/philadelphia-seo/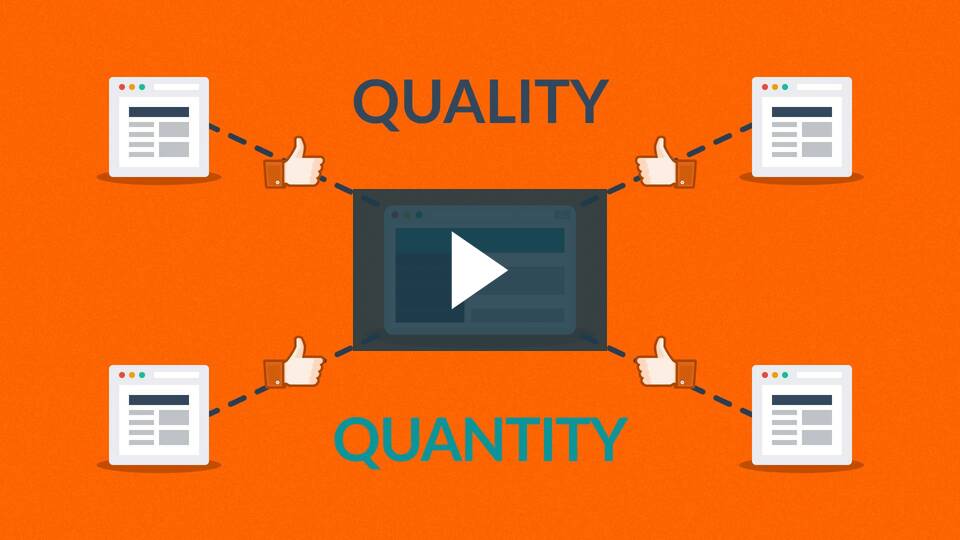 Ricky Bobby said it best: "If you're not first, you're last." And while that might be true in a critically acclaimed, factually sound NASCAR movie like Talladega Nights, it is pretty darn true in the world of SEO as well.
(We're not sure if Talladega Nights was ever critically acclaimed, but it should be.)
It's no secret that SEO-based lead generation is not just important for businesses — it's critical. It is estimated that 82% of all non-referral based leads originate from the web.
And in the B2C space, consumers lean on search engines for 92% of their product and services inquiries. So the big question is this: Does my company have a strategic SEO plan to get on the first page of Google, Yahoo and Bing?
Your SEO Strategy: Gaining Rank and Taking Names
First, let's start with the basics. What is SEO and why is it so important?
What is SEO?
Search engine optimization (SEO) is the method and system used to achieve high search results rankings in the major search engines (i.e. Google, Yahoo, and Bing).
There are several different forms of SEO that are critical to your success.
Local SEO
These results are often shown in a local map pack. To rank in local search, you have to abide by several critical factors. First, it is very important to maintain consistency in your citations (name, address, and phone number) in directories. The second factor is reviews. And one of the largest factors is your location itself (you can't rank in cities that aren't close in proximity to the location in the search inquiry).
Organic SEO
This is the most common form of SEO. Winning in this space is based on a whole host of factors. The most important way to break it down is by distinguishing between "on page SEO" and "off page SEO." On page SEO is making sure that your website conforms to all of Google's best practices. Off page SEO deals with something called backlinks, which are links from outside websites that point to your website as an authority.
Note: Not all backlinks are equal. For example I would rather get one backlink from a high authority website (with domain authority above an 85) than from 50 websites with low domain authority.
Within the general topic of organic SEO, there are a couple of ways to pursue a truly comprehensive approach:
Video SEO: Video SEO refers to the ability to have your videos show up in search results, which can happen either through standard search or through search on platforms such as Youtube.
Mobile SEO: Believe it or not, search results vary from desktop to mobile. For a successful overall SEO strategy, it's critical to understand the science of ranking on both platforms.
When a user is online searching for a particular term, it's formally/technically referred to as a "keyword." If a website has a solid SEO strategy, keywords can enable a greater probability of content being picked up by the major search engines. These results are then offered as an option to searchers on the search engine result pages (SERPs). Using sophisticated (and always changing) algorithms, the engines determine whether your site offers content matching the criteria your potential clients are searching.
Why is SEO so important?
Consider the fact, as reported by Forbes, that 75% of users never take the time to scroll past the first page of Google results.
More specifically, 40% of consumers chose the very first result that appears on the results page.
In short, SEO is a necessary and powerful tool that allows your business to achieve higher exposure online and drives traffic to your site via the search engines that your potential clients are already using.
Local Philadelphia SEO Competition is Tough …
But you could have a strategic advantage!
Philadelphians are people known for their grit, and that stereotype applies to Philly businesses as well. Across industries, the city and its suburbs are home to some of the most competitive businesses nation-wide. These impact players have historically held significant marketing power in traditional advertising, and now they're taking to the web to expand their influence in the digital space.
If you've tried ranking for top keywords in your industry, you're probably well aware of how competitive the online marketing scene can be.
However, many Philadelphia businesses are still trying to use outdated, blackhat SEO methods to see quick success, and it's costing them in the long term. That's a problem for them, but it could be a great advantage to you if you learn how to implement a sustainable SEO strategy the right way!
According to SEO industry leader, Neil Patel, there are actually several harmful SEO practices. These, now considered relics of the past, include:
Stay up to date with the latest digital marketing news. Like us on Facebook!
Another helpful tip offered by Patel: Always write for humans first and search engines second.
Your ability to produce quality, relevant, readable content is a critical aspect of SEO best practices.
We find that clients come to us with many of the same misconceptions about SEO practices. You might be shocked by our ebook, 17 SEO Myths, describing the top practices people still believe. This asset provides critical insights to clear potential damaging misinformation.
Here's a sneak peek inside our ebook:
Exclusive focus on exact match keywords is the wrong approach to SEO
H1s and meta descriptions aren't as big of a deal as you thought they were
SEO depends more on useful communication than it does on technical tricks
The bottom line is you need an effective SEO strategy that gets you ranked, without sacrificing the customer experience. We've set out to help you achieve just that with our ebook for businesses owners like you. You can request a copy of The Ultimate Guide to SEO for Small Business and get started making improvements to your SEO strategy right away!
A Local SEO Strategy for Philadelphia Area Businesses
When we say consumers are using the internet to look for products and services, we're not just talking about shopping online from large, national retailers. SEO is for local businesses too. It's no surprise that, according to a Go Gulf report, 46% of all Google searches are looking for local information.
Check out a few important essentials to an effective local SEO approach:
Use Google analytics to conduct keyword research and help you identify the best search terms for your industry. We recommend going after more long-tail keywords to build credibility with search engines. For example, put your effort into ranking for "accounting firm for small businesses" rather than "accounting services." Eventually, your domain authority will allow you to pursue those high competition words too (we call them skyscrapers)!
Take into consideration your local presence and utilize geographical modifiers to really target a specific audience. For example, rather than chasing the broad keyword "running shoes," a sneaker company in this area could work toward ranking for "running shoes Philadelphia" or "Philly running shoes." After all, your goal is to get the most qualified traffic to your site so that your leads become real customers!
Implement Site Optimization
Analyze your site's pages to identify areas to improve the user experience. Add helpful content to further optimize your site and implement a system to convert visitors into warm leads.
Analyze Your Site's Performance
Know the ins and outs of your website's performance on a monthly basis. Monitor new traffic, leads, and sales. Identify which keywords and which pages of your site are converting best.
It's Time to Make Google Work for You
We tell clients all the time, online marketing and SEO certainly should follow best practices, but they also don't work with a one-size-fits-all approach. Here at Farotech, we work with our clients directly to meet their business' marketing goals, earning our place as one of UpCity's top SEO services companies in Philadelphia.
Our business is all about making your business grow. We do this by driving qualified leads to your website through optimizing your site for the major search engines. The goal is for your site to appear on the first page of Google, Yahoo! and Bing.
Start working toward best SEO practices now with a free marketing assessment. This is a great first step toward optimizing your strategy for SEO. There's no fee, no gimmicks, and no strings attached. Instead, what you will receive is ample information about your SEO system and how it can be improved.
We look forward to hearing from you! Please contact us today for any questions.