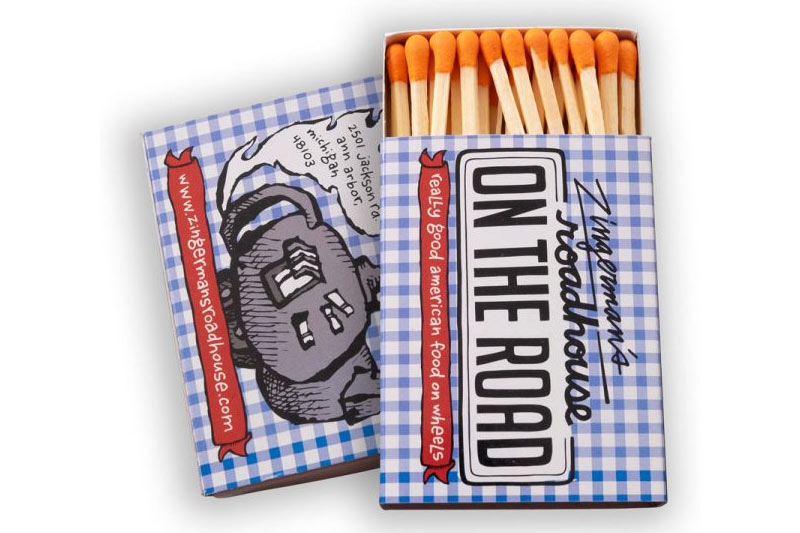 The Advantage Of Wagner Match Box Matches
Originally posted on https://wagnermatch.com/the-advantage-of-wagner-match-box-matches/
Box matches are a timeless, elegant, and unique way to either promote your brand or commemorate a meaningful event. Wagner Match offers a comprehensive line of premium wooden Japanese and India box matches. These custom-made box matches come in a variety of options – more than competitors are able to offer – ensuring that you are able to get exactly what you want.
PRODUCT LINE
Though customers can create their own custom orders, Wagner Match also has an array of attractive products that can often meet their clients' needs. Options include:
Digital Print Tiffany (2-inch): Ideal for clients who may only need a low quantity and a quick turnaround, as the normal production time is only 7 business days.
Digital Print Tiffany (3-inch): Slightly longer than the 2-inch Tiffany, but with the same short production time.
Digital Print Domino (3-inch): As another 3-inch option, this style also has a 7-business day production time.
Lipstick/Box 6 (2-inch): This style offers 16 different tip colors and can be created using either a black color for the stick or the standard wooden stick.
Riviera/Box 5 (2-inch): The Riviera option allows for the same color combinations as the Lipstick, but the box is much larger, ensuring you will leave a lasting impression.
Capri/Box 4 (2-inch): This style offers 16 different tip colors and can be created using either a black color for the stick or the standard wooden stick, but is wider than the Lipstick style.
Tiffany/Box 3 (2-inch): Similar to the Digital Print Tiffany, but with expanded tip color (16) and stick color (2) options.
Domino/Box 2 (2-inch): Similar to the Digital Print Domino, but with expanded tip color (16) and stick color (2) options.
Milady/Box 1: (2-inch): A long-standing customer favorite, this style is small and elegant.
Despite our extensive product line, our company also offers customized box matches that can meet any client's needs.
MATCH FEATURES
Wagner Match uses only premium wood to create their custom matches. Clients can select from a broad range of custom match tip colors or choose from our 16 available default match tip colors. Colored sticks can also be paired with the different tip colors to create a unique design that is sure to attract attention.
Our boxed matches can be provided at a variety of different lengths to meet any need, including 1.5", 2", 3", 4" and 11". Given the high-quality materials that are used, our matches are sure to work every time.
BOX FEATURES
The matchboxes designed and produced by Wagner Match are sure to be visually appealing in a way that will spur interest in your company or brand. They are an ideal conversation starter and we focus on ensuring the highest quality. This means paying close attention to the design, colors, message, and materials used in creating your ideal box matches.
The boxes containing our matches allow for Pantone matching with full-color bleeding. Customization of these boxes includes options such as printed interior drawers, embossing, and hot stamping, among others. Customers can also choose from a wide variety of finishes, including matte varnish, semi-gloss, kraft board, and unfinished boards.
Wagner Match can prepare your logo for print on its boxes once the image is provided to the company, or clients can provide the design. Provided that these designs meet the required specifications, the logo will transfer to the box without any problems at all. If you are uncertain about how to proceed, you may simply contact us and our professionals will walk you through the process to ensure that you get exactly what you want!
ORDERING BOX MATCHES
Minimum orders for box matches must be 2500 units. Split shipping and drop shipping are available for customer convenience.
THE WAGNER MATCH DIFFERENCE
Branding your business can be a challenge, particularly in today's hypercompetitive market. Matchbooks and boxes are ideal for promotion as individuals often share them and pass them around – giving your business a way to reach new customers and promote any specials. They are a unique promotional tool that will set you apart from your competitors.
For brands in hospitality, box matches provide an upscale way to enhance your brand and attract attention within your market. They are also ideal for marketing at conventions, trade shows, and exhibits. Wagner Matches can be personalized and tailored in a way that shows your customers that you value their loyalty. No matter what industry you work in or what you may be celebrating, matchboxes provide the perfect opportunity to get your brand or message out in a unique way!
Wagner Match has specialized in providing impeccable service to the hospitality, entertainment and service industries since 1981.