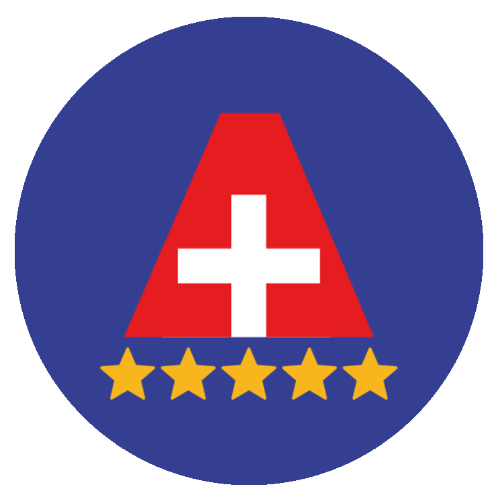 New Service Adds Your Reviews to Google Search Results
AddStars is a Tech Startup that has developed an AI to aggregate reviews from multiple platforms and display those reviews on Google Search results.
FOR IMMEDIATE RELEASE
West Sussex, UK, 27 June 2022 — Have you ever wondered How to get stars next to your Google search results? Meet AddStars, the website that collects your reviews from multiple review platforms and displays them as golden stars in Google search results.
Online reviews are hugely important in influencing customer decision-making. A business with a string of 5-star reviews will always look more appealing than those without. That's why displaying your hard-earned reviews is vital. And best of all, your reviews are shown in real-time, meaning every time you get a new review, it's added to your total.
So how does it work? AddStars collects and bundles your reviews and then displays them as golden stars in Google search results. Clever software enables all your reviews to be shown beneath your Google Search Results. Imagine that all your Google, Facebook and industry-related reviews are bundled together and displayed as a total next to your Google search results; what better way to tell potential customers that yours is the business they should contact!
Which review platforms can you collect and bundle from? At AddStars, they've concentrated on the main players like Google My Business, Facebook, Yelp, Tripadvisor, and some industry-specific platforms like Checkatrade, Yelp and Trustatrader. But they're always adding new platforms, and as soon as they come online, they will be added to your dashboard at no extra cost. When you sign up to Addstars, every update, every feature will be included in your existing plan, and they'll never increase the cost of your plan, no matter what!
If you're still not sure How to add stars to google search results through AddStars, let us explain their simple process:
Sign up on their secure, user-friendly online shop, and don't forget to answer all the questions.
You'll be prompted to tell them all the platforms where you have reviews (such as Google My Business, Facebook and so on). Ideally, they'll require the actual web page address to avoid confusion.
They'll create and send you some customized code to add to your website. Easy-to-follow instructions and online support will make this a doddle for your web developer. Want to get us to complete the installation for you? Not a problem. Simply buy the one-off set-up fee, sit back and leave everything to them!
By using AddStars you can rest assured that they'll get you Stars in Google search results that will drive more traffic to your website. You'll also get:
Best value for money
Contract-Free
60-day money-back guarantee
Leading-edge technology
Accountability and integrity
A jargon-free approach
A simple concept with a huge benefit
AddStars is a progressive independent company that has developed a simple idea with a huge benefit. It enables their customers to display all their reviews on Google's organic listings. Find out more about their top-quality services at https://addstars.com/.
Contact Info:
Name: Simon King
Organization: AddStars
Address: Studio 210 134-146 Curtain Road, London, England, EC2A 3AR
Phone: +44 (0)7544683677
Email: [email protected]
Website: https://addstars.com
Originally posted On: https://syndication.cloud/new-service-adds-your-reviews-to-google-search-results/