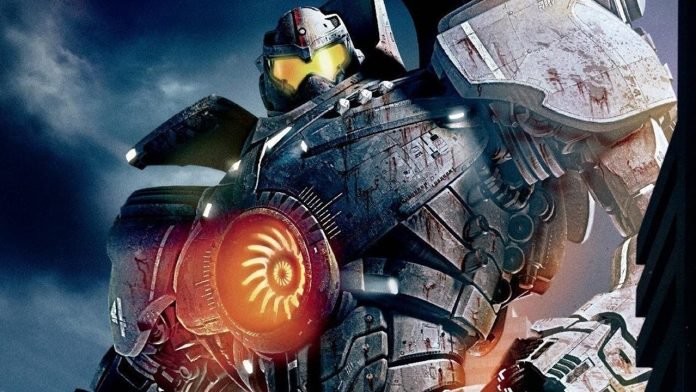 Netflix's Pacific Rim Anime Will Have 2 Seasons
Originally posted on https://www.moviegasm.com/tv-news/pacific-rim-netflix-anime-will-have-2-seasons-premiere-in-2020/
NETFLIX'S PACIFIC RIM
Netflix's Pacific Rim anime is confirmed to run for (at least) two seasons and will premiere on the streaming service sometime in 2020.
During a discussion occurring at Project Anime, an industry event proceeding Los Angeles' massive Anime Expo, Legendary Entertainment's executive vice president of brand development and consumer products, Elie Dekel, revealed that the anime's first season will premiere some time next year, and will run for two seasons. The company has yet to reveal many episodes each season will run.
Pacific Rim Jaeger Gipsy Danger
According to IGN, Dekel described the project as "one of the biggest budget anime series I've had the pleasure of working on"at the presentation, before adding that "I think that speaks to the commitment of Netflix and Legendary [to the show]".
NETFLIX NEW ANIME SERIES
Last year, Netflix announced that both Pacific Rim and Altered Carbon would be adapted into anime series as part of the streaming giant's attempt to further its investment in Asian stories and storytellers. Both of these properties have yielded mixed results in terms of quality and viewership up to this point but it seems like the kind of sci-fi IPs that ought to translate smoothly into anime.
Pacific Rim Netflix Series