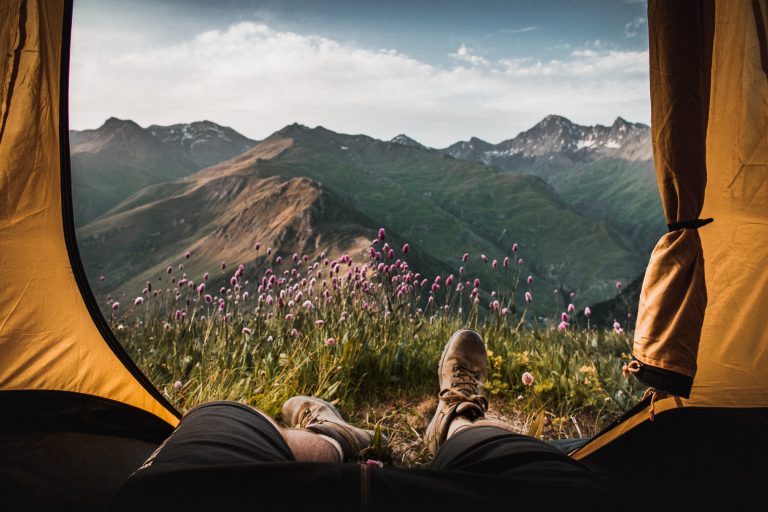 The Best Time to Visit Georgia for Weather and Tourism
Originally posted on https://tourguide.ge/best-time-to-visit-georgia/
Although relatively small in size, Georgia has a rather diverse climate with the Black Sea and the Caucasus Mountains both playing a role in the contrasting conditions. There's quite a broad range of climates here, from the warm, humid subtropical Black Sea coast to the cold, wet alpine climate of the High Caucasus. Generally, the eastern side of the country is colder and drier, while the western region is warmer and wetter.
The best time to visit Georgia is either side of the winter chill and the summer heat, which is during the months of May to June and September. That said, Georgia is an all-year round destination, with each season having its perks. Spring is sunny and mild with a few showers in April, while winter is snowy. In midsummer, the lowlands surrounding Tbilisi are hot and humid, while the mountains are cool and dry. Harvest time in autumn is also worth going to Georgia, particularly around the Kakheti vineyards. No matter when you are traveling to Georgia, be sure to pack waterproof gear as the weather can change instantly.
Read on to discover the best season and which complimentary activities to enjoy to ensure you have the best time in Georgia.
Spring (March, April, May)
The months of spring are quite pleasant, in particular during the evenings. The heat will not have built up by this time, so it will neither be too hot nor too cold. During the latter months of spring, Georgia experiences frequent rainfall so be sure to pack an extra raincoat. The wintry weather will often last into April although May is mild and rainy, with the landscape carpeted in gorgeous wildflowers. The blossoms are particularly fabulous in the High Caucasus regions of Tusheti and Svaneti. The mountain walking trails are also accessible once again and the air smells fresh everywhere.
Summer (June, July, August)
June is a great time for visiting Georgia as it offers warm temperatures to enjoy just before the European summer rush. June is also the busiest month for Georgia tourism, followed by July and May. July and August are the peak vacation months for Georgians. At this time of the year, flight prices are at their most expensive and tourist accommodations are overcrowded, although you can save if you purchase well in advance. Although Tbilisi and the surrounding lowlands can get uncomfortably hot, this season is pleasant in the mountain regions, as you are guaranteed snow-free hiking in the Caucasus.
Autumn (September, October, November)
During autumn, the country starts getting colder, although it remains vibrant with multi-colored trees and frost-covered grounds. In the mountains, snow begins falling in early September, while October provides the most pleasant temperatures in the lowlands. Rainfall is low, the heat is not extreme and it is also the time when the stunning autumn colors begin to form. At this time of the year, one of the best things to do is to go hiking in the lowlands and mountains to soak up the picturesque landscapes. Or head to the coast to catch the last warm days of September and participate in the vintage season by harvesting wine grapes.
Winter (December, January, February)
Georgian winters are cold and snowy with temperatures dropping to between 2 and 4 degrees Celsius, and even falling below zero in certain areas of the country. Freezing temperatures set in between December and February, and sometimes even into March. The low season is during the winter months of November to April, which is hardly the best time to visit Georgia. This is when tourists are least likely to visit, and those who do will find it the least expensive period. This is the season for winter sports when ski lodges are filled up and there are many public festivities.
Why Georgia?
Georgia has always been a popular tourist destination in Europe, although recent years have seen more foreign travelers flooding in. Tourists are drawn by the array of experiences available to enjoy Georgia tourism including adventure trips, cultural trips, ecotourism, health resort stays, special-interest tourism, events, conferences and conventions.
Georgia is blessed with beautiful natural scenery including some of Europe's highest peaks, alpine valleys, lush forests, picturesque lakes, rivers with waterfalls, mineral springs and natural reserves. A variety of activities can be enjoyed in these protected regions including hiking, bird watching, boating tours and horseback riding.
In addition to its spectacular natural environment, Georgia boasts a diverse and fascinating cultural heritage with an abundance of museums, historical monuments and UNESCO World Heritage Sites. Travelers from around the world come to experience Georgia's folk music, dance and stellar wine-making traditions that are considered to be the oldest on earth.'
Ranked as a safe state to visit, Georgia has also been favorably mentioned as a top ski vacation destination and a desirable country for gastronomic and agritourism. Its capital city, Tbilisi is fast becoming one of the most coveted hubs for fashion, arts and creativity. The country's tourism infrastructure is good and rapidly developing with a wide range of accommodation options such as hotels and family guest houses.
Places to Go in Georgia
There is always something mysterious, fascinating and adventurous about visiting a lesser-known tourist destination, and Georgia is guaranteed to take you off the beaten path. Visit this magical country that brims with ancient towns, cave cities, ice-capped mountains and pristine beaches. There are endless places to go in Georgia and here is a list of the best attractions that you cannot afford to miss.
Mtskheta
You haven't witnessed the soul of Georgia until you have visited Mtskheta. One of the country's oldest towns, Mtskheta is the spiritual heart of Georgia. A UNESCO World Heritage Site, the town brims with history and extraordinary sights such as the Jvari Monastery, St. Nino Monastery, Armazi Fortress, and spectacular churches like the Svetitskhoveli Cathedral. Take a taxi up to Jvari Monastery on the hilltop overlooking the town to enjoy brilliant vistas of the cathedral and the surroundings.
Tbilisi
The crown jewel of Georgia, Tbilisi is an impeccable showcase of the country's culture, history and architecture. As the capital city, Tbilisi offers an idyllic mix of contemporary infrastructure coupled with quaint cobblestone alleyways, rustic houses and charming courtyards. The highlight of your visit to Tbilisi will be strolling through the Old Town. With its rich legacy intact, this historic area resonates with ancient churches, balconied houses, leafy squares, winding lanes, bustling bars and cafes.
Lake Ritsa
Surrounded by mountains, Lake Ritsa is a dazzling water body that boasts turquoise waters teeming with trout. Part of the Ritsa Nature Reserve, the Crater Lake is one of the deepest in Georgia. The best time to travel here is during the summer when the weather is balmy. At this time, visitors can enjoy picnics and long walks on the shores, as well as boating.
Gelati Monastery
Georgia is filled with splendid monasteries and churches, and you are bound to come across one in every town. Located outside Kutaisi, Gelati is one of the most amazing monasteries in the country. From this site you can walk to Motsameta, another monastery which boasts a stunning setting on a hilltop.
Signaghi
Georgians pride themselves on their wine and with good reason. The country is one of the world's oldest wine regions and Georgian wine is made following ancient wine-making traditions. Nicknamed the "city of love", Signaghi is a paradise for lovers of fine wine. A pretty little town nestled among lush vineyards, it offers the perfect weekend getaway for vineyard tours and wine tastings at local wineries.
Sulfur Baths
The city of Tbilisi is built on natural sulfur springs and boasts an entire district dedicated to underground sulfur baths. Travelers in need of some pampering can enjoy a cleansing scrub and traditional Georgian massage. Some of the bathhouses have been restored beautifully, while the more budget options have a Soviet era feel to them. The façade of the Orbelliani Baths is a point of interest with its plaque quoting Alexander Pushkin following his visit to the baths.
Things to Do in Georgia
Once you've figured out the best time to visit Georgia, it's time to plan out your comprehensive itinerary. Here are some great ideas on things to do in Georgia that will make you want to keep coming back to this amazing country over and again.
Mountain Climbing
Spring is the best time to visit Georgia for an adventurous climb up the breathtaking mountains. For mountain climbing enthusiasts and travelers looking to take in Georgia's beautiful mountain scenery, Mount Kazbek does not disappoint. Part of the Caucasus Mountains, Kazbek offers magnificent panoramas and at 5,047m, it is one of the region's tallest mountains. Avid trekkers and thrill seekers will enjoy the challenging climb.
Hiking
Perched dramatically on the hilltop beneath Mount Kazbegi, the stunning Gergeti Trinity Church sits at a dizzying 2,160 meters above sea level. Dating back to the 14th century, the church boasts a splendid backdrop of the Caucasus Mountains. While it's possible to visit the church on a day trip from Tbilisi with a local tour operator. Even better would be to spend the night in the nearby town of Stepantsminda, and then rise up early for the steep climb. After the hike, you will be rewarded with amazing scenery and some quiet time at the iconic church before the tour buses arrive.
Skiing & Snowboarding
Ski season is a big event in Georgia. During the winter months, snow enthusiasts can enjoy skiing and snowboarding on quiet and beautiful slopes with incredible views. Georgia boasts magnificent winter ski resorts such as Gudauri which is one of the most developed. Surrounded by majestic mountains, Gudauri is a true winter wonderland offering tracks ideal for both professionals and amateurs. Daredevils can try the off-peak slopes which are regarded as some of the most challenging in Europe.
White Water Rafting
Georgia is one of the most underrated destinations for white water rafting. The country boasts plenty of rivers with every class of difficulty to suit hardcore fans or beginners out for a thrill. Novices can go on a rafting adventure on Pshavi's Aragvi River which spans 15km. Extreme adventure lovers who like to challenge themselves can take to the Rioni River. The difficulty of this trip varies depending on the season and can range from average to extremely difficult.
Bird Watching
Georgia's geographical location means the country is blessed with some of the best birding destinations in the world. These locations offer a range of habitats for birds within alpine meadows, semi-deserts, rivers and lakes, caves and mountains. A diversity of attractive birds can often be spotted around these locations including the "Big Five" bird species of Georgia: the Caucasian black grouse, the Caucasian chiffchaff, the Caucasian snowcock and the Great rose finch. The best time to visit Georgia for bird watching is during spring and autumn when you have a chance to witness the Batumi bottleneck migration. At this time, over 100,000 raptors pass through in a single day, creating a worthy spectacle.
Paragliding
The best time to visit Georgia for paragliding is during the winter season. Winter makes for the perfect time to paraglide as you have the chance to see the beautiful snow capes of a ski resort. The more experienced paragliders can attempt flying from the Gudauri ski resort. Paragliding can also be done during the summer season where you can experience the splendor of Tbilisi Sea and the Rustavi areas from great heights. This season is ideal for novice paragliders and is safer as you can fly in tandem with a professional.
Depending on your preferences, you can easily decide on the best time to visit Georgia. If you can handle high humidity, summer is the best season for a vacation at the Georgian coast, or to trek the mountains. If you prefer the weather not too hot or too cold, then spring is your best bet. Whenever you decide to visit, you are guaranteed to enjoy every place you go and things you do in this amazing country.