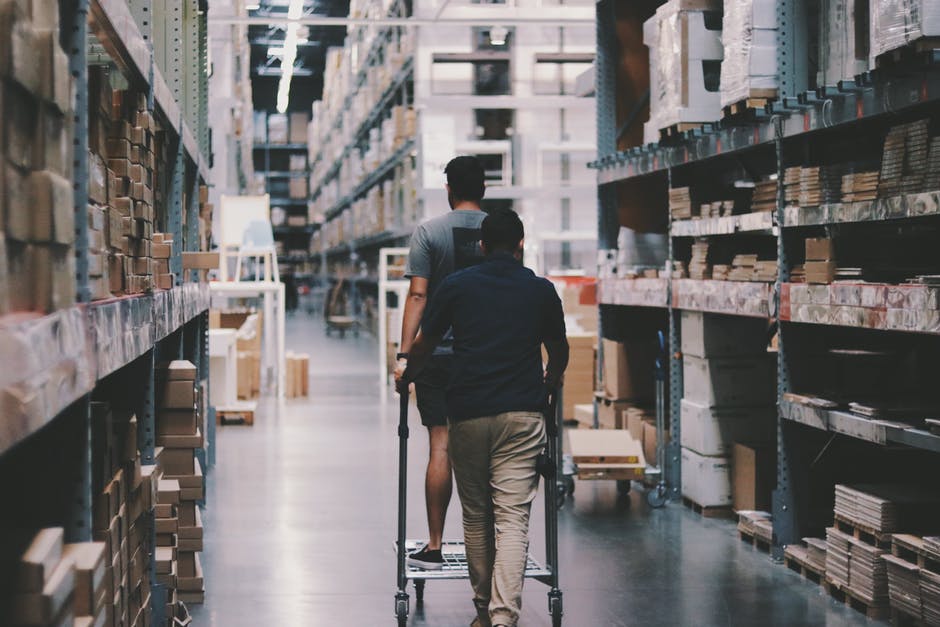 9 Best Warehouse Storage Solutions and Ideas for an Organized Warehouse
Your warehouse should be setup as efficient and organized as possible.
Not only does organizing your warehouse assist in time management and inventory control, but it restructures the business process. Ordering, storing, pulling and shipping will all be faster. One of the top reasons for cart abandonment is because of extended shipping times.
Not only does this satisfy consumers, but it will keep your employees happy. That's because an easy to navigate workplace can make the job easier. Keep reading for the 9 best warehouse storage solutions and ideas for an organized warehouse.
1. Create a Smarter Floorplan
Your warehouse's floorplan should be assessed to ensure it's running as efficiently as possible. This will help employees fill orders quickly. A smarter plan for your floorplan should do the following:
Maximize space
Minimize handling
Create easier access for inventory
Be flexible with storage
Create working spaces
To achieve a smarter floorplan, you must test the physical workflow for employee tasks. This will give you a better understanding of how you can improve workspaces.
2. Consider Shelving and Other Storage Solutions
You can improve storage solutions by adding racks, shelving, and other storage solutions to the warehouse. The size and location of your storage solutions will be based on your business needs. Well-organized warehouse space will help you work smarter without having to work harder.
You can use vertical space to maximize your storage solutions. Choose the tallest shelves and stackable shelf bins for full benefits. This will ensure you're achieving the best storage solutions possible.
3. Organize Inventory
Once you have your shelves and racks in place, you must focus on how you'll organize your inventory. Stock can be separated into three categories, depending on movement. For instance, your most profitable items should be easier to pull because it accounts for most of the total movement.
Your second and least important items will be placed in more difficult to pull areas. That's because they account for less movement. However, there should be ease of access for all items to simplify the process.
4. Label for Improved Organization
Another organization tip is to label everything. The shelves or racks should have labels, as should the products. This will speed along the pulling process for faster shipping.
Labeling everything in your warehouse will be better for safety too. Also, label work areas and safety hazards. Safety signs are crucial for equipment use and warehouse capacity.
5. Accelerate the Pulling Process
You can speed up the pulling process with shelving, storage bins, labels, and a well-thought floorplan. These will help the staff find and pull the right goods as quickly as possible. Along with accelerating the pulling process, they can reduce errors.
Another smart way to speed the process along is to utilize order picking technology. Review your finances to see if there's room to invest in pick-to-light systems, hand-held RF readers, barcode scanning, or voice picking systems. If it's not in the budget, consider free systems you can implement.
6. Maintain Warehouse
Once you've established a functioning warehouse, you must maintain it. This requires you to continue labeling and efficient storing. It also means keeping the warehouse clean and organized.
Start the workday identifying and fixing the cleanliness issues. Make it required for workspaces to be cleaned, including sweeping the floors and putting tools away. These objectives will increase productivity and safety for your employees.
7. Receive Goods More Efficiently
Improving how you receive goods is about as important as how you pull orders. You can ramp up efficiency in receiving by creating space to sort and store incoming goods. Choose an inventory management system that provides updated information on inventory levels.
Other ways you can help your warehouse workers receive products more efficiently is to unload quickly and safely with forklifts and pallet jacks. Quality control can be improved by identifying and labeling damage upon receiving.
8. Ask Warehouse Workers for Input
The staff knows the ins and outs of the warehouse better than anyone. You should ask for input and suggestions to increase productivity. If they have complaints, hear them out so you can find a solution.
When making changes, be sure to include informing warehouse workers. If there's a need, consider training or holding a meeting to review the differences. This will help you avoid confusion and delays down the road.
9. Reassess Warehouse Periodically
Setting up and maintain an efficient warehouse includes reassessing needs periodically. This means reviewing inventory management and different warehouse organization systems to improve productivity levels. Check the functional flow path for yourself so you can identify obstacles and remove them.
Reviewing the warehouse's blueprints will ensure you're making the most of the available space.
The most important thing is to ensure everything is safely up to code. Regularly scheduled reviews will help you identify which features can be improved.
More Warehouse Storage Solutions Tips
These are only some of the warehouse storage solutions available, but you don't have to complicate it. The staff should experience a productivity boost without additional stress. You can help eliminate problems by financing improvements.
One of the best improvements you can make to your warehouse is to invest in industrial epoxy coatings. This coating will be able to withstand the abuse warehouse floors experience without breaking the budget. A good installer will be able to patch or repair holes and cracks in the concrete for a smoother surface before the industrial epoxy goes down.
Time to Get Organized
It's time to get your warehouse organized for better efficiency. This will result in much happier staff and satisfied consumers. You can utilize these 9 best warehouse storage solutions and ideas to achieve an organized warehouse.
Your business can use the best advice and tips to improve efficiency and productivity levels today. If you liked this article and are interested in reading more like it, feel free to browse the rest of our blog.